---
'Secretly Stealing Everything': Google Hit With Lawsuit Over New AI Data-Scraping Privacy Policy
Authored by Savannah Fortis via CoinTelegraph.com,
A week after Google updated its privacy policy to allow data scraping for AI training purposes, the company faces a class-action lawsuit...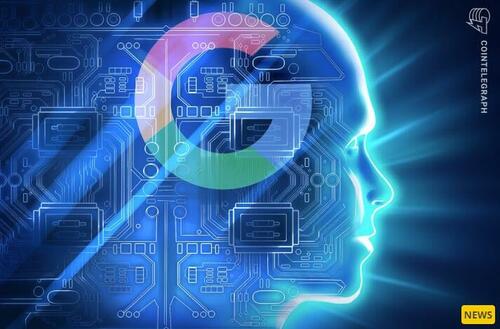 Google is now facing a lawsuit following its recent privacy policy update that accuses the tech giant of misusing large amounts of data, including copyrighted material, in artificial intelligence (AI) training. 
The class-action lawsuit was filed on July 11 by eight individuals who claim to represent "millions of class members" — internet users and copyright holders — who have had their privacy and property rights violated in light of Google's recent updates to its privacy policy.
In its opening statement, the plaintiffs accuse Google of "harvesting data in secret" to build its AI products without consent.
"It has very recently come to light that Google has been secretly stealing everything ever created and shared on the internet by hundreds of millions of Americans."
Google's privacy policy changes now allow it to take publicly available data for artificial intelligence (AI) training purposes.
The lawsuit points out that Google's decision not only violates rights, but gives it an "unfair advantage" compared with its competitors, which lawfully obtain or purchase data to train AI. Ryan Clarkson of Clarkson Law Firm, the plaintiffs' attorney, said in a statement that:
"Google must understand, once and for all: it does not own the internet, it does not own our creative works, it does not own our expressions of our personhood, pictures of our families and children, or anything else simply because we share it online."
The plaintiffs argued that "publicly available" does not and has never entailed that it is "free to use for any purpose."
According to the lawsuit, Google could potentially owe upward of $5 billion in damages. It also requested a court order requiring Google to obtain users' explicit permission first. 
This includes allowing users to opt out of its "illicit data collection," along with the ability to delete already existing data or provide "fair compensation" to owners of the data.
Earlier this week, author and comedian Sarah Silverman, together with two other authors, filed a lawsuit against ChatGPT maker OpenAI and Meta for their use of copyrighted work without permission in AI training. 
Prior to that, OpenAI was hit with another lawsuit for alleged data scraping.
Loading...