---
TikTok's QVC-Style Shopping Feature On App Faces Mounting Delays
TikTok, the popular Chinese ByteDance-owned short-video app, delayed plans to roll out its e-commerce initiative across the US over increasing concerns by merchants of a future ban by the Biden administration. 
People familiar with the matter told The Wall Street Journal that ByteDance delayed the launch of "TikTok Shop" this spring for a possible June launch. They said the launch date could be pushed back even further due to mounting concerns by merchants of a potential ban as the Biden administration recently demanded the Chinese company sell the video app or face an outright ban in the US.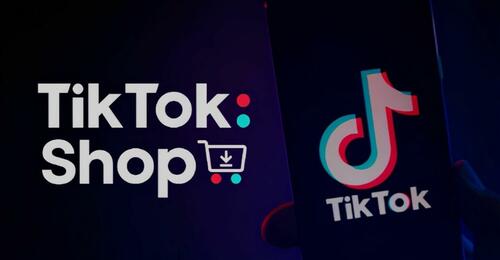 As TikTok has more than 150 million users in the US and more than a billion worldwide, it has rolled out a QVC-style shopping feature called TikTok Shop across Asia and parts of Europe. The new service allows merchants to sell products directly to users. 
The people said a preliminary test launch late last year of the new live-streaming shopping feature on the app was a struggle to attract new merchants. They noted that pushback delayed the second phase of expanding the test pool until late March.
Perhaps it's not just the fear of the app being banned, but also, most Americans aren't used to shopping for goods in a QVC-style shopping venue -- unless they're baby boomers. 
TikTok is already making a boatload of money via ad revenue, exceeding the combined sales of competitors Twitter and Snap, according to recent market research firm Insider Intelligence. And now it's trying to introduce a new major revenue stream via e-commerce. However, the delayed launch is another headwind for its US market amid rising geopolitical tensions between Washington and Beijing. 
TikTok Shop's traction in the US has been lackluster because of a wave of state-level orders and bills banning TikTok from government-issued devices due to national security threats -- along with Biden officials and other lawmakers' threat to push a nationwide ban. 
In April, Montana's legislature became the first to approve a statewide ban on all TikTok users. However, the bill, in its current form, faces mounting legal challenges. 
A potential US ban is derailing the Chinese company's aspirations of rolling out its new e-commerce venture across the US that could directly challenge Amazon. We assume Amazon's Capitol Hill lobbyists will ensure TikTok Shop fails.
Loading...