---
'Zuckerberg Must Explain': EU Demands Answers On 'Instagram Pedophile Network'
The European Union's senior commissioner on internal markets has demanded answers from Meta CEO Mark Zuckerberg over a report in the Wall Street Journal about Instagram's facilitation of child pornography networks.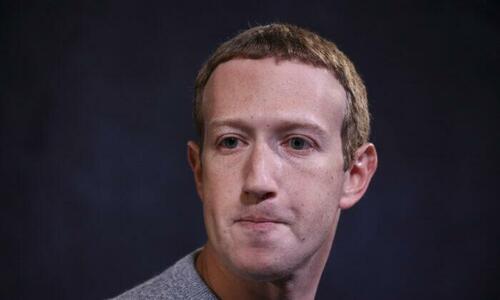 Thierry Breton, the EU's Internal Market Commissioner, said in a Thursday tweet that "#Meta's voluntary code on child protection seems not to work," adding "Mark Zuckerberg must now explain & take immediate action."
Breton will fly to Meta's headquarters in Menlo Park in two weeks to discuss with Zuckerberg.
According to the tweet, Meta will have to demonstrate that they've adequately addressed the child porn issue, or 'face heavy sanctions.'
#Meta's voluntary code on child protection seems not to work.

Mark Zuckerberg must now explain & take immediate action.

I will discuss with him at Meta's HQ in Menlo Park on 23 June.

After 25 August, under #DSA Meta has to demonstrate measures to us or face heavy sanctions. pic.twitter.com/jA25IJH8Dp

— Thierry Breton (@ThierryBreton) June 8, 2023
According to the report in the Journal, which Meta did not deny, Instagram has become home to a large and organized network of pedophiles - for whom Instagram's own algorithms promoted kiddie-porn. The pedophiles themselves were using
coded emojis, such as a picture of a map, or a slice of cheese pizza. 
Instagram connects pedophiles and guides them to content sellers via recommendation systems that excel at linking those who share niche interests, the Journal and the academic researchers found.

...
The pedophilic accounts on Instagram mix brazenness with superficial efforts to veil their activity, researchers found. Certain emojis function as a kind of code, such as an image of a map—shorthand for "minor-attracted person"—or one of "cheese pizza," which shares its initials with "child pornography," according to Levine of UMass. Many declare themselves "lovers of the little things in life." -WSJ
According to the researchers, Instagram allowed pedophiles to search for content with explicit hashtags such as #pedowhore and #preteensex, which were then used to connect them to accounts that advertise child-sex material for sale from users going under names such as "little slut for you."
"Instagram is an on ramp to places on the internet where there's more explicit child sexual abuse," according to Brian Levine, director of the UMass Rescue Lab. Levine authored a 2022 report for the DOJ's National Institute of Justice on child exploitation over the internet.
What's more, Meta accounted for 85% of child pornography reports filed with the National Center for Missing & Exploited Children, according to the report. That said, "Meta has struggled with these efforts more than other platforms both because of weak enforcement and design features that promote content discovery of legal as well as illicit material, Stanford found."
Loading...