---
Gold - people switching back to bitcoin?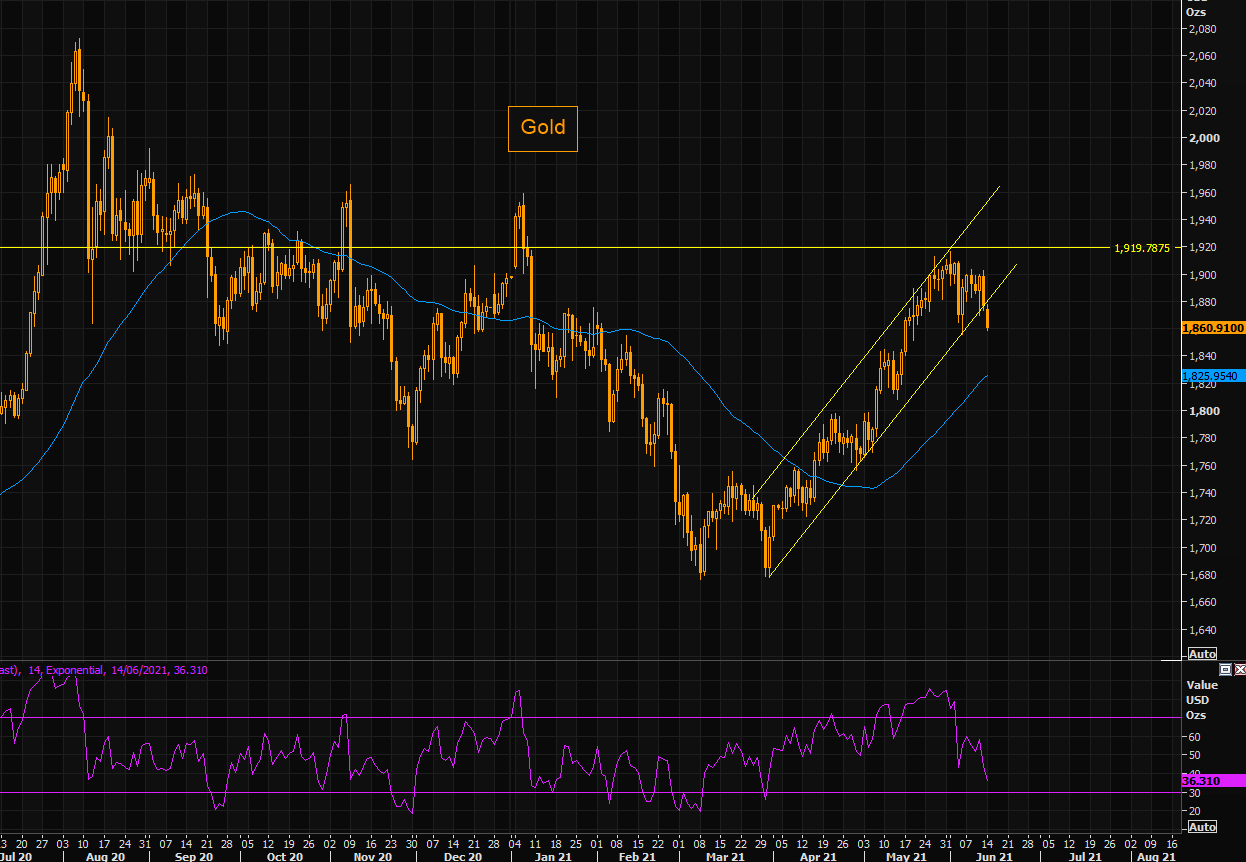 Source: Refinitiv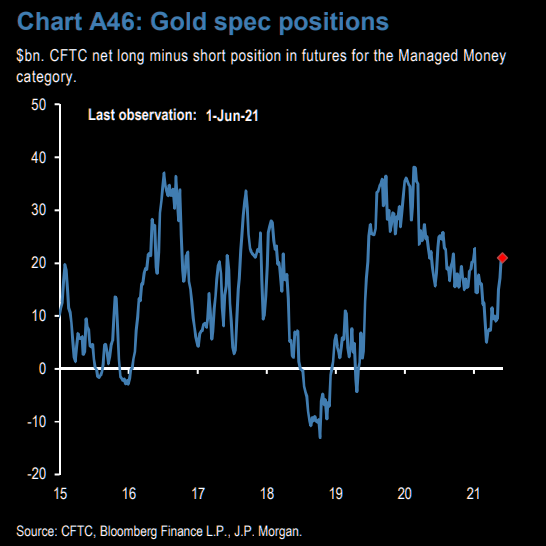 Source: JPM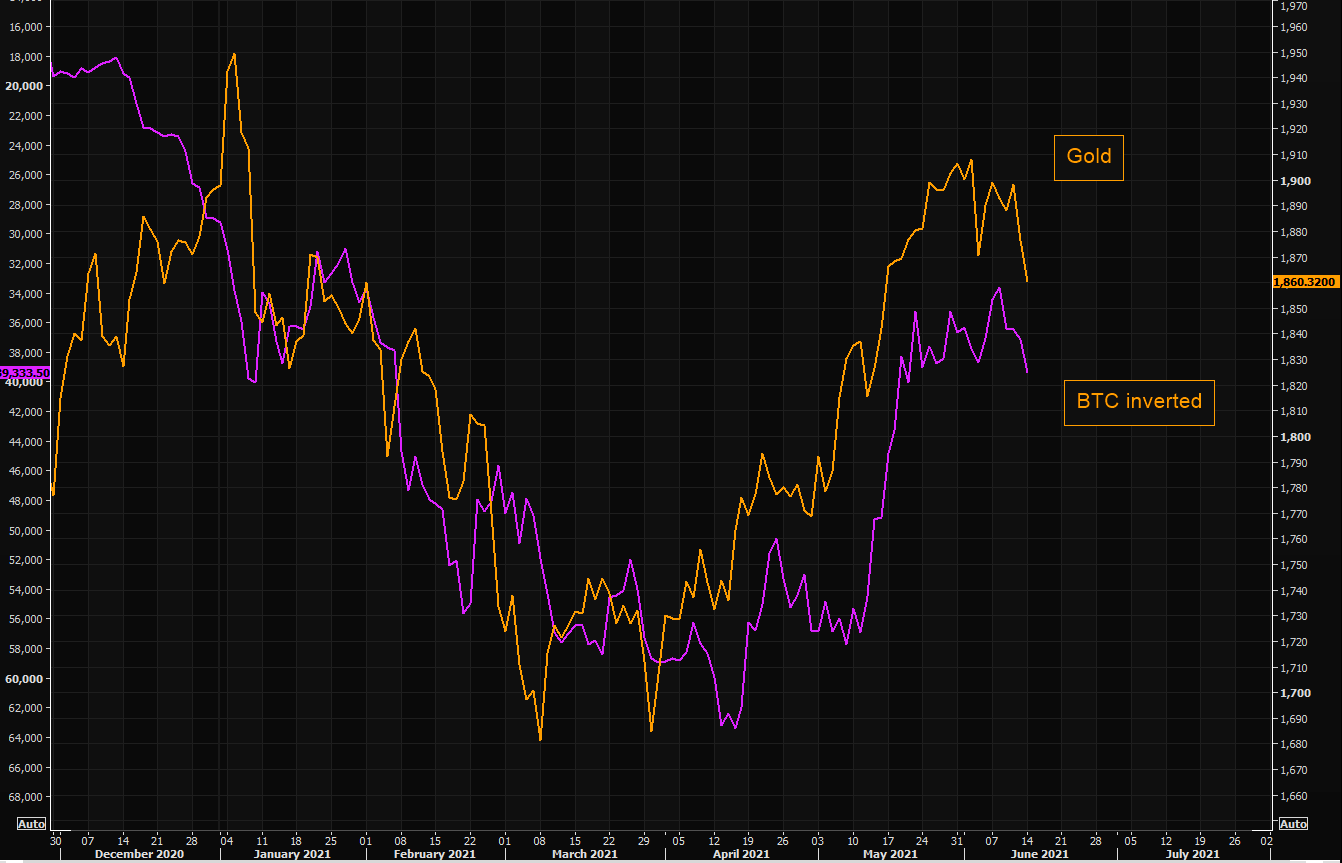 Source: Refinitiv
Gold reversed on that 1920 resistance a few weeks ago, outlined in our note,
Gold - shooting star reversal?
.
Here we are, gold falling below the trend channel that has been intact since March lows, not a great sign for all the new gold longs. First supports to watch is the 1840 and then (if) the 50 day at 1825.
Note the RSI divergence that played out well.Not overly surprising, but gold has seen a lot of new longs lately.On the other hand, maybe people are simply just switching back to , chart 3...