---
We have seen this movie before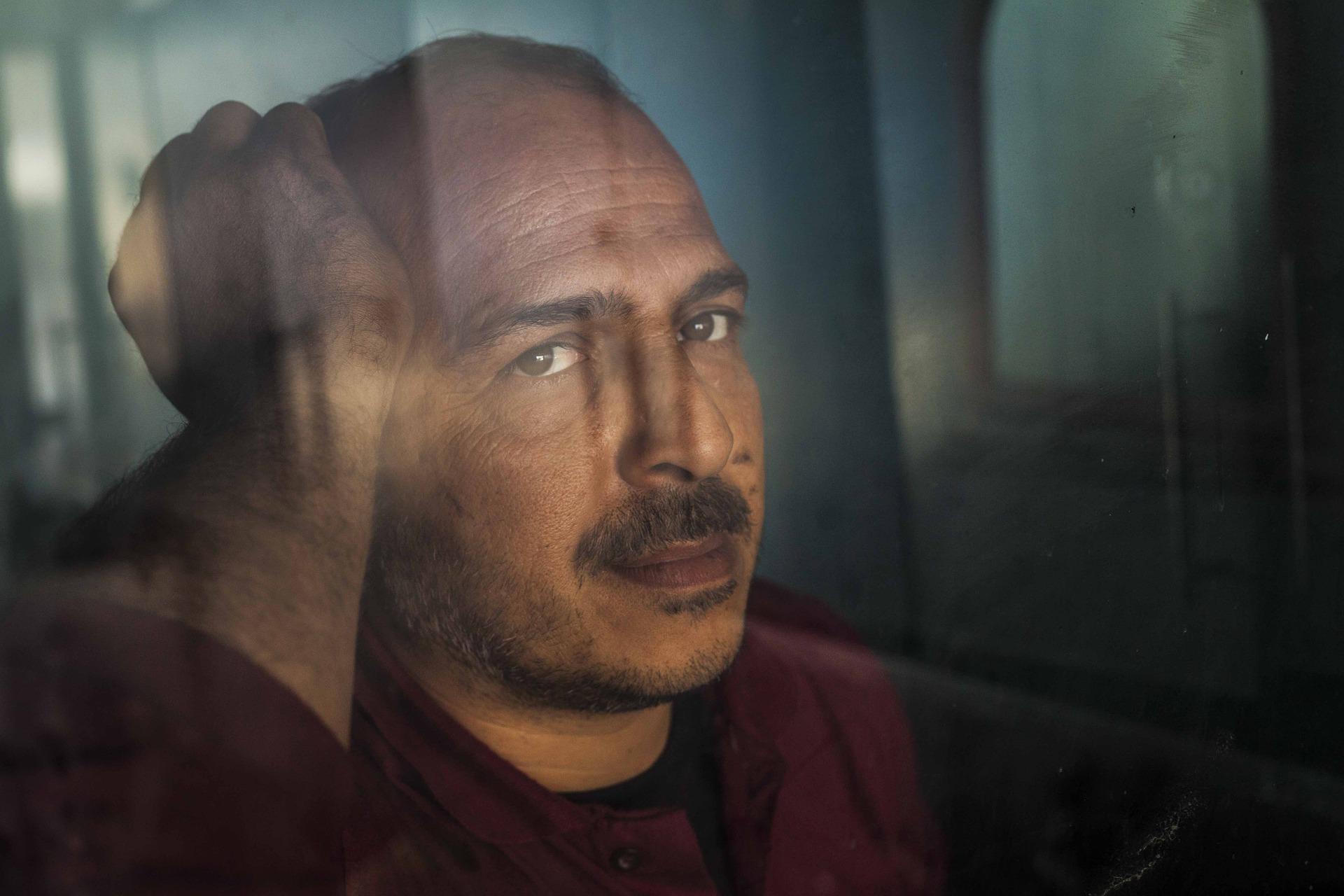 Remember, remember, one month of December....
Before you get too bulled up on the idea of a Santa Claus rally, remember that during the last midterm in December 2018, the S&P 500 fell -10% in December, with a max drawdown of -14.8%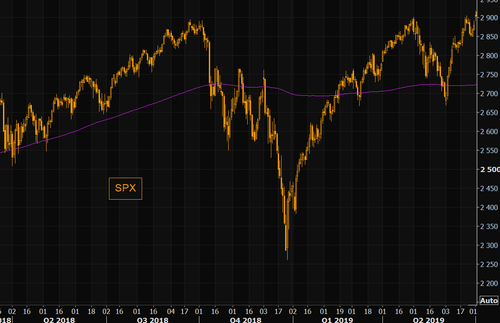 Source: Refinitiv
SPX - we have seen this movie before
The crowd did it again, covering shorts in panic. We are once again below that 200 day that got so many people excited and we saw some bears throw in the towel. A close here or lower and things could get "dynamic" to the downside. Don't forget the market will become less and less liquid as we approach Christmas.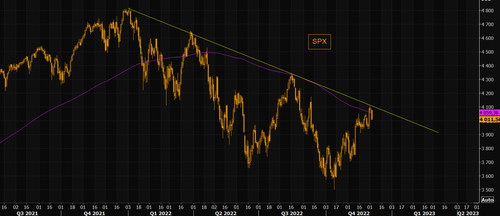 Source: Refinitiv
SPX's short term problem
That rising wedge is becoming a problem for the bulls as "complex" psychology is developed inside this formation. 4k is a level to watch, but 3950 is the bigger one and the make or break area.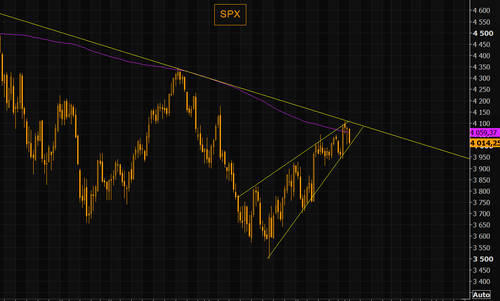 Source: Refinitiv
Short gamma - welcome back old friend
Late last week we pointed out that the gamma dealer crowd was in "sell or sell" mode. They became sellers of deltas the higher we moved, but as we explained, they also needed to sell deltas in case the market puked lower. This is exactly what is happening. The destabilizing force is back again, where dealers chase upticks and need to puke downticks...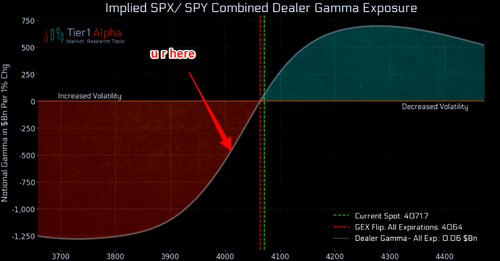 Source: Tier1Alpha
2023 estimates
Analysts' S&P 2023 estimates have come down by 8% from their peak in April, to $232.53/share. This explains the lion's share of why the S&P 500 is down 11% over the last year, with higher interest/discount rates responsible for the remaining loss. Hope however continues to spring eternal, with analysts expecting 5% earnings growth in 2023 despite macro worries of an upcoming recession. Worth noting: the Street has not cut its 2023 numbers at all since mid-November and actually bumped them very modestly higher (+0.1%) in the final 2 weeks of last month.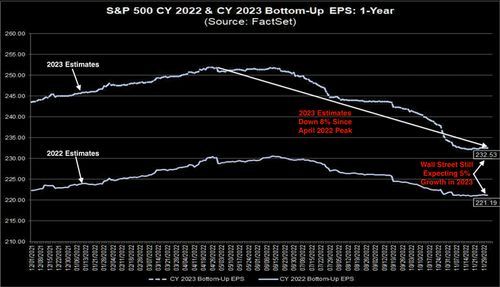 Source: FactSet
HF net exposure to Energy
Net exposure to Energy is elevated relative to recent history, partly a function of the sector's strong performance.
Source: Morgan Stanley
That scary energy gap
Starting to feel a little discomfort?

Source: Refinitiv
VVIX never bought the latest VIXuberance
VVIX has actually moved slightly higher since early November, while inverted panic has led the VIX sharply lower. Let's see if today is just a one off, but people have forgotten about bigger downside moves...

Source: Refinitiv
VIX term structure shifting higher...
...but volatility (and under the hood measures of it) remain a rather "complacent" part of this market. For more on the most recent complacency, read here.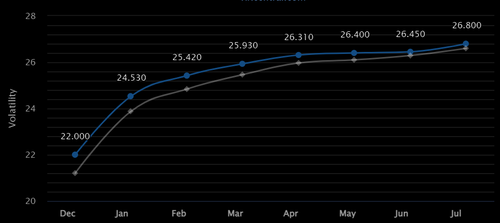 Source: vixcentral
Retail selling will continue
MS' QDS model suggests that retail has been a consistent seller of equities in the last several months - which is expected to continue into YE / into 2023). From the QDS team:
"The only other time when retail has been a consecutive seller of single-names three months in a row was 4Q18, during which retail also sold ~$70B of single stocks. However, that does not mean that retail has yet 'capitulated' to the same degree that they did in 4Q18. Retail has been a much bigger buyer of single stocks in the last three years (demand is on the order of ~3x bigger than it was in 2016-2018).  
Looking in relative terms, in 4Q18, retail sold 30-40% of the single names bought in the prior three years. Applying that to today's numbers would imply that retail could sell a further $100-150B of single stocks (beyond the $70bn already sold since April)."

Source: Morgan Stanley
See TME's daily newsletter email above. For the 24/7 market intelligence feed and thematic trading emails, sign up for ZH premium here.
Loading...