---
Oil matters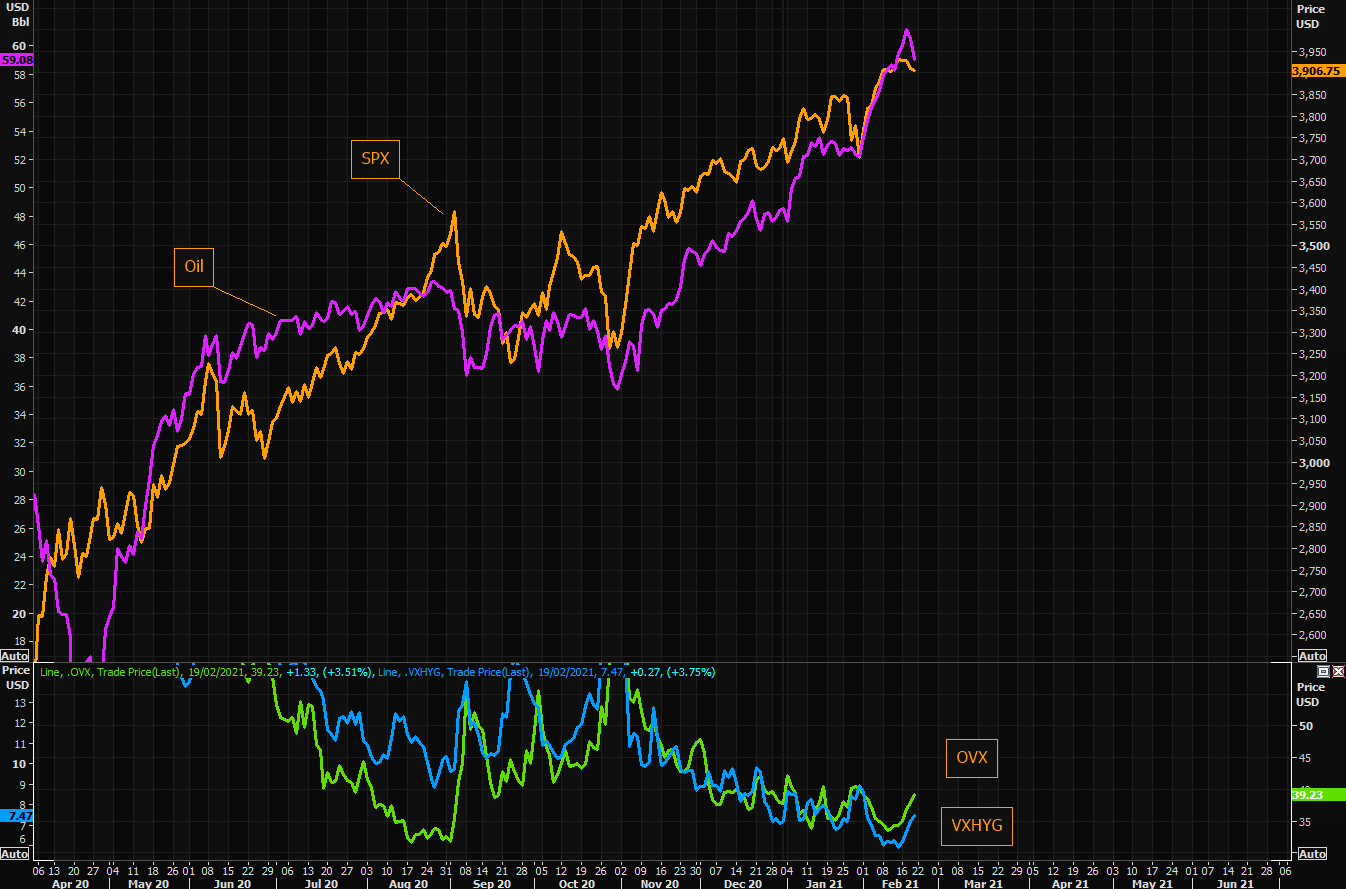 Source: Refinitiv
The oil trade has been rather interesting over past days as the Texas situation led to a lot of shuffling of risk by players that probably entered the space for the wrong reasons.
If you bought oil this week you are down money. This was not the base case for the new smart oil longs.
Last Thursday we wrote about various global risks and suggested some cheap hedges;
"The global macro mind should also look beyond only VIX hedges. OVX is one of those. VXHYG another one."
Both these vol indexes have popped materially higher.
Regarding oil, it is pointing lower currently, and given the tight correlation between oil and SPX you better watch oil closely here.