---
Cyclicals - is this just the beginning?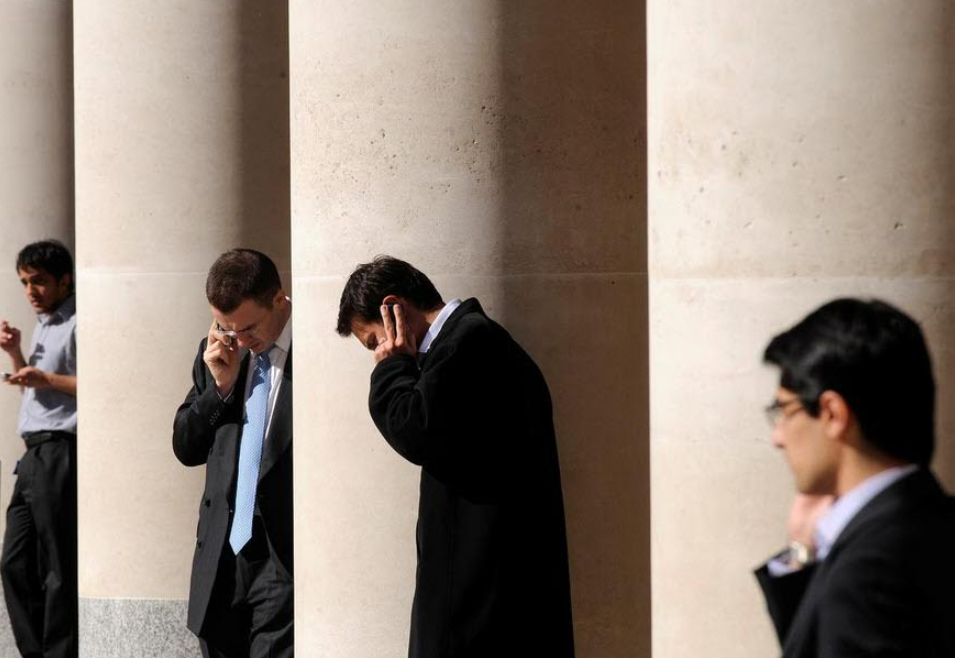 Cyclicals - breaking up
Cyclicals, here represented by XLI has been on fire lately. This ETF surged from October lows, consolidated at highs, and managed breaking up on Friday. Watch the XLI and related plays closely. Second chart shows the XLI vs the SPX. We perceive the consensus view to be that this cyclical rally has gone too fast and too far, but the following long-term charts might suggest that we are just getting started.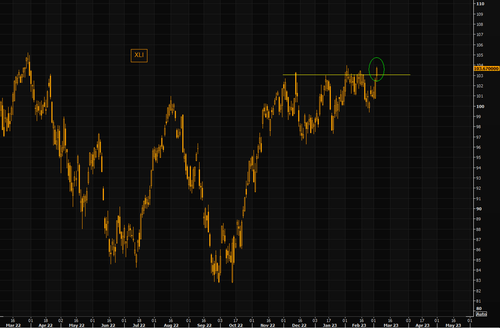 Source: Refinitiv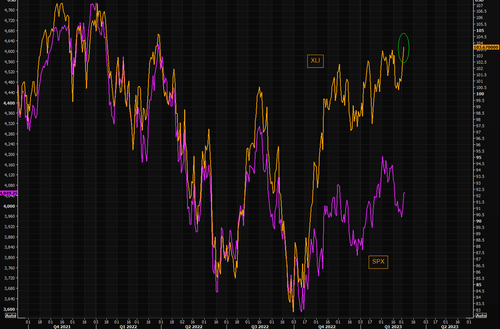 Source: Refinitiv
Cyclicals have barely started to revert?
While the cyclical sectors are back in the neighborhood of multi-year outperformance highs, the group still looks attractive for a few reasons. Most notably, these sectors tend to benefit from strong nominal growth, can pass through/are direct beneficiaries of higher commodity costs and can be rate beneficiaries. The recent move isn't so big given that higher rates are here to stay, and these sectors had a tough environment for about a decade.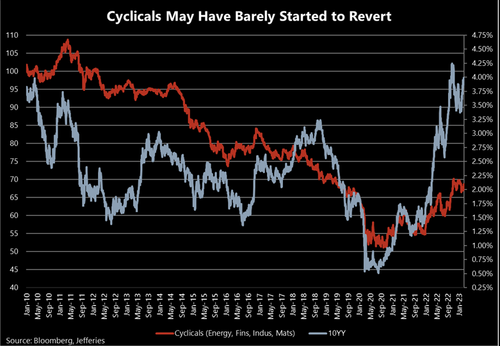 Source: Jefferies
Cyclicals not expensive
Still looking cheap from a relative perspective. Chart 1 vs Defensives and chart 2 vs overall market.
Source: Goldman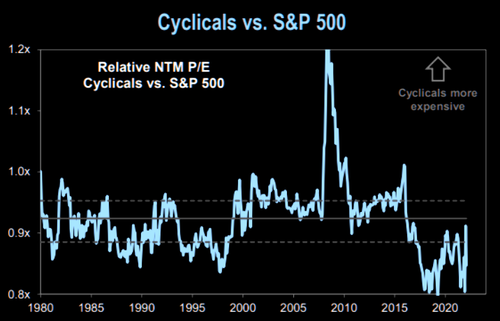 Source: Goldman
Cyclicals as an economist
Druckenmiller: "The stock market is the best economist I know". New highs on Friday in the following: steel, casinos, lodging, building materials, travel, auto manufacturers, industrial machinery. (Blue Chip)
That China Re-opening trade expressed in the US
PMIs have come off, yet Cyclicals vs Defensives have ripped since 4Q22 (as China reopening expectations began to work through the market).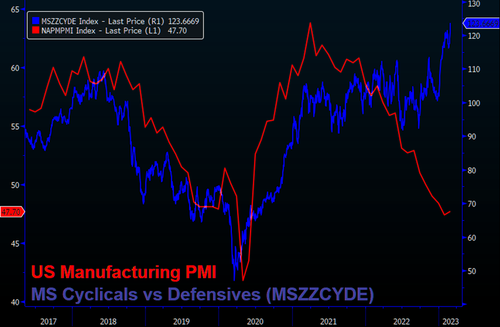 Source: Morgan Stanley
However, beware of a bottom without a downgrade cycle
Lastly, a word of caution from the sector analysts. The Capital Goods sector is +11% YTD, and valuations are back at peak levels. Hard data is starting to show evidence of the early stages of a manufacturing recession, while margin pressures remain. A bottom before a trough in EPS is consistent with history – a bottom without a downgrade cycle is not.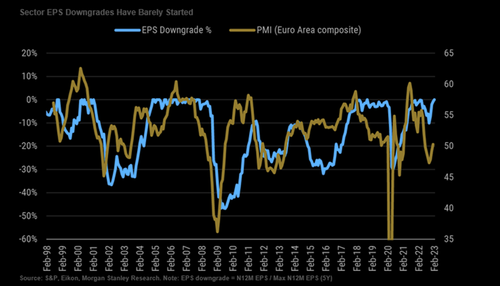 Source: Morgan Stanley
See TME's daily newsletter email above. For the 24/7 market intelligence feed and thematic trading emails, sign up for ZH premium here.
Loading...