---
Chasing dollars...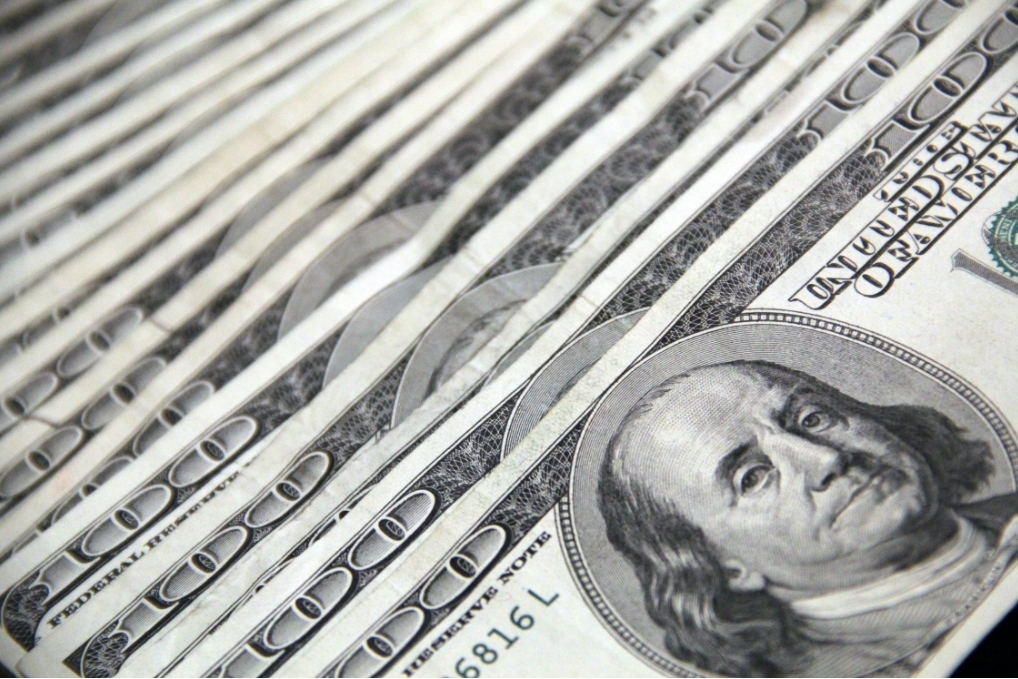 Dollar - still chasing potential
DXY continues the powerful break out. This is one of the more important charts out there at the moment. Big assets that break out of huge ranges matter, and this one is huge.
There are less people talking about the weak dollar logic these days, but nevertheless there are people still short it.
CTAs have flipped to net longs, but not everyone is a CTA...
DB on the USD from earlier today:
"we are modestly upgrading our dollar forecasts for yearend: persistently stagflationary dynamics - lower growth but a hawkish Fed - leave little room for a dollar downtrend".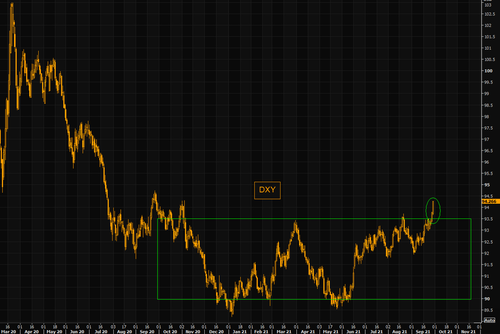 Source: Refinitiv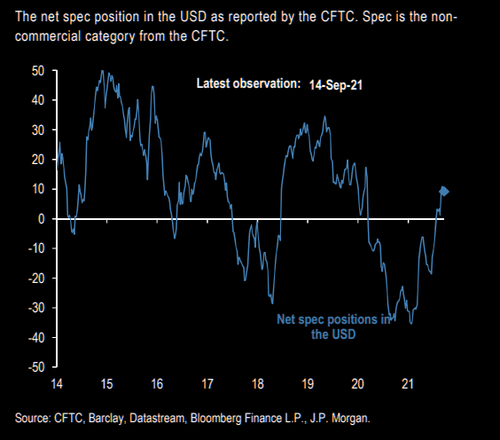 Source: JPM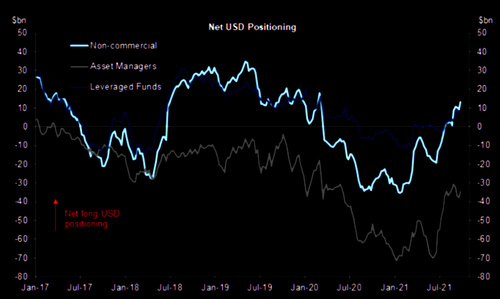 Source: GS
Remember when "we" chased stocks because the dollar was weak?
The obvious question is whether or not the inverse will work.
DXY inverted vs Spoos needs little commenting, but watch that DXY closely.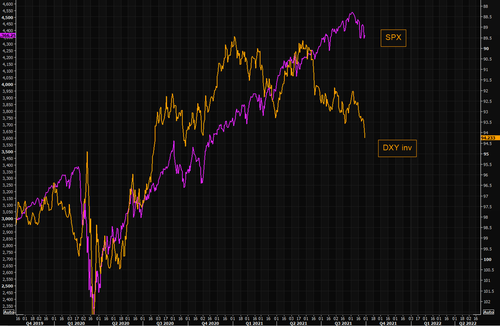 Source: Refintiv
They price commodities in dollars?
The world is short commodities and everybody loves the space.
Longer term the arguments make sense, but don't forget commodities are priced in dollars.
BCOM vs DXY inverted gap getting rather wide here...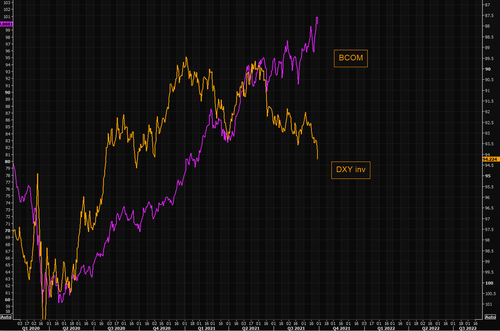 +
Source: Refinitiv
Dollar problems "emerging"
We have read several bullish EM notes over past weeks. You know the old reflation/reopening trade logic.
Most are still based around a relatively weak dollar, but the dollar is doing the opposite.
The dollar matters (big time) for EEM. Add to this dollar problem the huge weight of Chinese tech in the EEM, and that long EEM narrative so many are pushing suddenly looks shaky.
Second chart shows EEM and the huge line in sand level at 50. VXEEM has been on the rise over past weeks, and the 100 day crossed the 200 day a while ago.
JPM's latest on the dollar can basically be summarized with:
"...direction of travel for USD remains upward: there is plenty of headroom for a continued grind higher in US yields to widen out rate differentials against low-yielders including EUR. Meanwhile, given the ongoing growth downgrades, the USD is now cheap and under positioned against cyclical models and further downgrades should more meaningfully drag the dollar higher."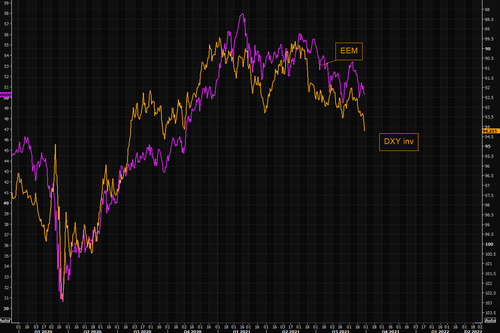 Source: Refinitiv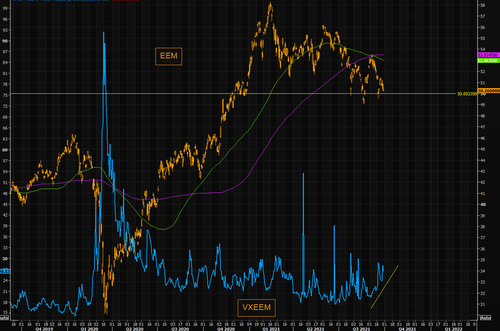 Source: Refinitiv
Bitcoin - the anarchy hedge, but you still price it in dollars...
Remember when everybody bought bitcoin because the dollar was about to crash. With the dollar "crashing" to the upside, we ask ourselves if a few big BTC believers will start abandoning the weak dollar long BTC logic?
There are still many dollar sensitive "narratives" around, and with the current pace of the DXY break out, things could get "dynamic" again...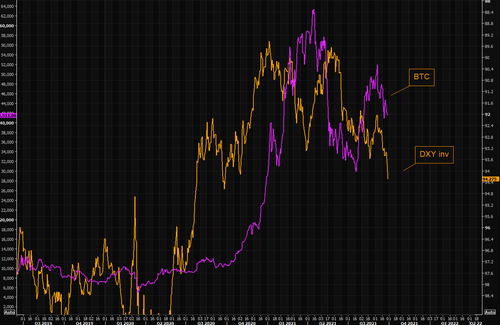 Source: Refinitiv