---
Buy the dip...or sell the dip?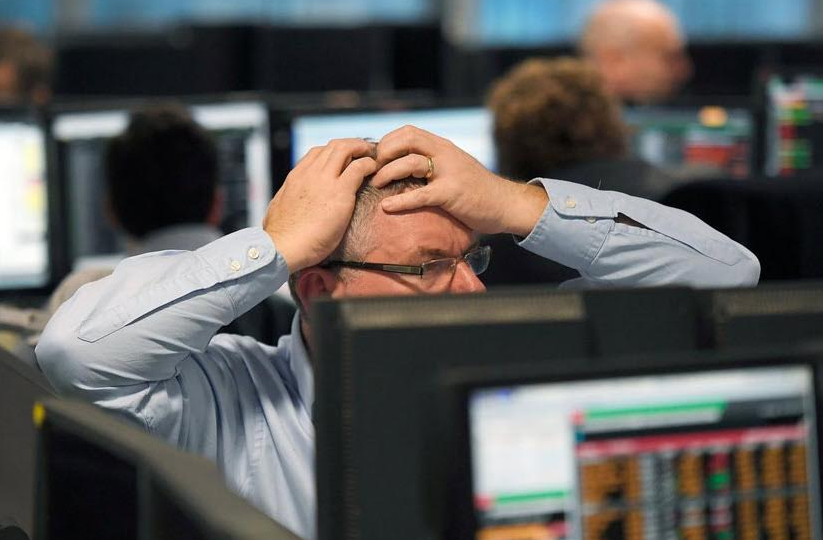 See TME's daily newsletter email below. For the 24/7 market intelligence feed and thematic trading emails, sign up for ZH premium here.
NASDAQ is stressed
NASDAQ "fear", VXN, has not closed here since the first week of December. Looking "under the hood" you will notice that VOLQ (based on at the money options (the two nearest in-the-money and out-of-the-money puts and calls for the next four weekly expirations). This is how VIX was calculated back in the days) is trading very squeezed again...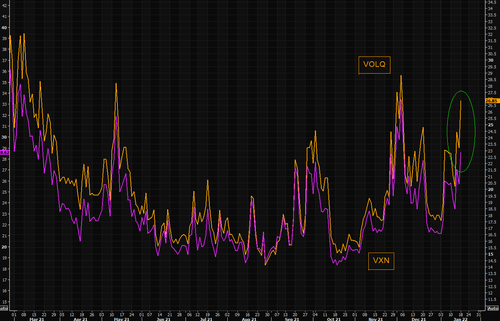 Source: Refinitiv
Growth stress is huge
Goldman shows how extreme the spread between Russell 1000 growth and SPX realized volatility has traded recently. We have only seen it this extreme during the COVID era and the 2000 bubble (when the spread went crazy).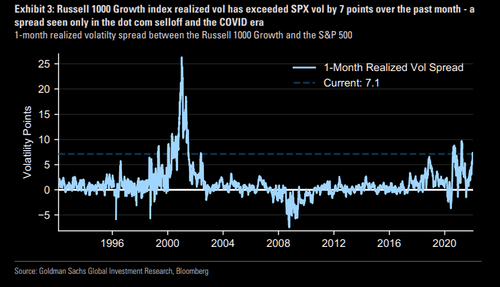 Source: GS
and finally some panic
VIX term structure shifting further throughout the day. Note the move in the short end of the curve. Smart quants picking up dimes in front of the steamroller are carried out on stretchers (the strategy of selling short end of the curve vs buying the longer end). When "convexity" kicks in things get painful. Curve today vs Friday.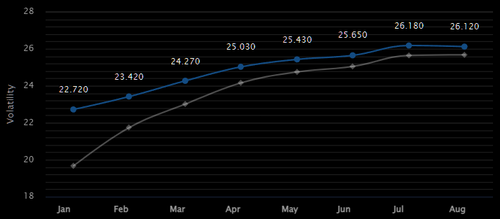 Source: vixcentral
Remember seasonality?
It wasn't long ago everybody was busy front running the January effect. Sentiment has definitely changed and January isn't actually as good as people think, especially not the second part of it. Let's see how this plays out, but the bullish seasonality should kick in later, or is this time different?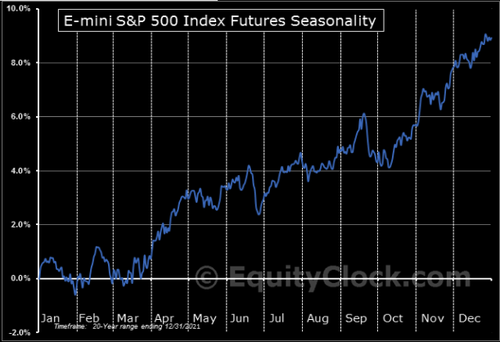 Source: Equityclock
What about VIX seasonality?
VIX seasonality looks "strong"...but don't forget volatility is mean reverting.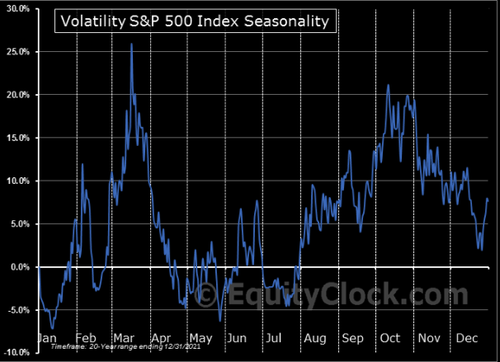 Source: equityclock
Those stressed bond traders
MOVE index has stayed at elevated levels. Obviously, there are big differences between MOVE and VIX, but the gap remains wide. Note VIX is trading around 22 in early prints. We have not closed up here since pre Christmas. We outlined the "VIX guy's" thoughts on Dec 31, in our note "VIX guy is back...and he is very calm - time to buy volatility". Fast forward to today and VIX has moved from sub 17 to currently printing 22. Our own contrarian VIX indicator continues to deliver the 100% track record. We doubt VIX will close the gap vs MOVE, but things are definitely feeling more "fluid".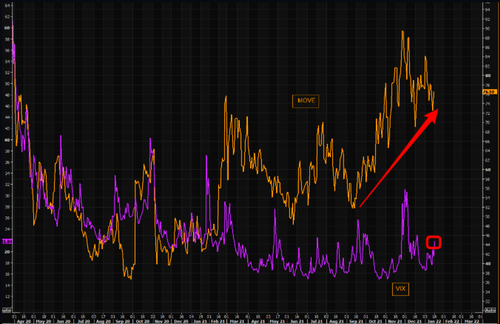 Source: Refinitiv
More negative than positive...
... at least when it comes to pre announcements. Haven't seen this in a while...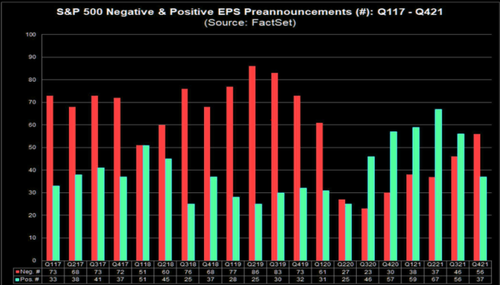 Source: Factset/Andrew Tyler
The most important level of them all
The puke in Treasury futs continues. Nomura's McElligott reminds writes: "...probably the most critical security "level" in global markets right now is 127 in UST 10Y Treasury Futs (TYH2), because the Street is short just a massive amount of downside struck there in TYH2 Puts, with 321,729 of OI..."
Below 127 things risk going even more extreme as short gamma kicks in big time. Worth noting is the huge Treasury short we pointed out last week (chart 2).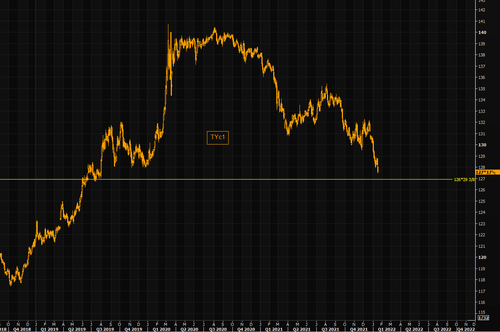 Source: Refinitiv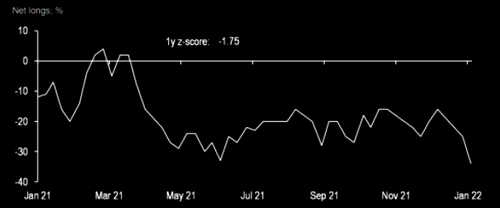 Source: JPM
Rates - direction, but above all the pace matters
Bigger moves in yields eventually spill over to SPX. We basically had the 2 sigma move in rates...and equities are behaving as they should.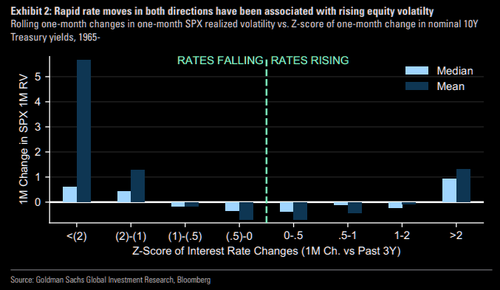 Source: GS
$100 oil: impossible is nothing
Option markets are pricinig a 20% probability of Brent Dec '22 future price above 100$/bbl.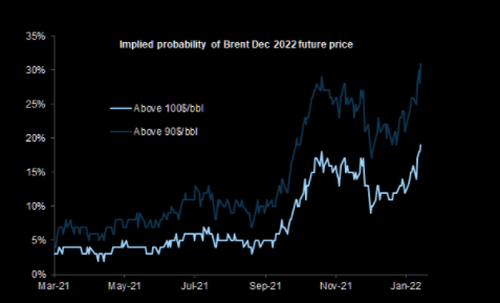 Source: Goldman