---
Everybody loves Emerging markets...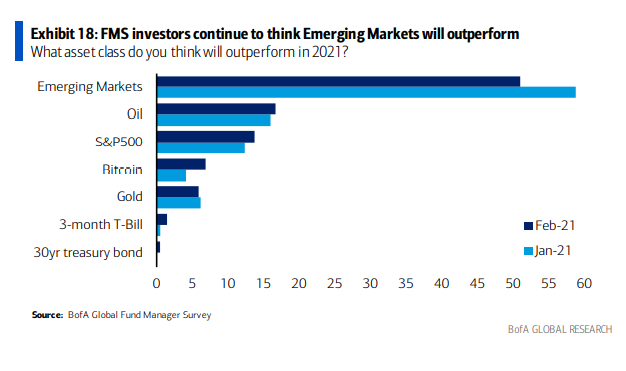 ...thinks the space will outperform and has put their money where their mouth is.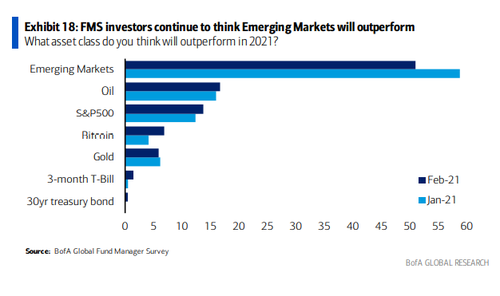 Source; BofA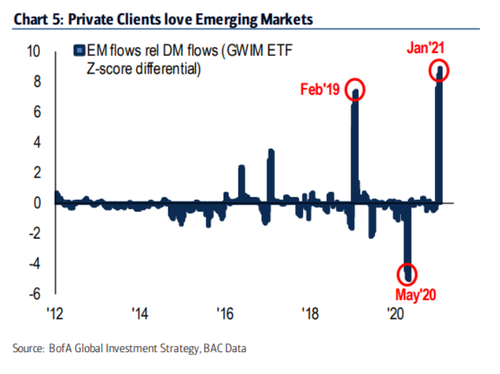 Source; BofA
The obvious questions is should you, and what are the risks?
We have been pointing out some of the bigger risk factors when it comes to the most classical EM play, long EEM.
What most people still tend to overlook when it comes to playing the EEM space, is the fact it has become a huge Asian tech play. EM space has moved beyond being the commodities and oil play.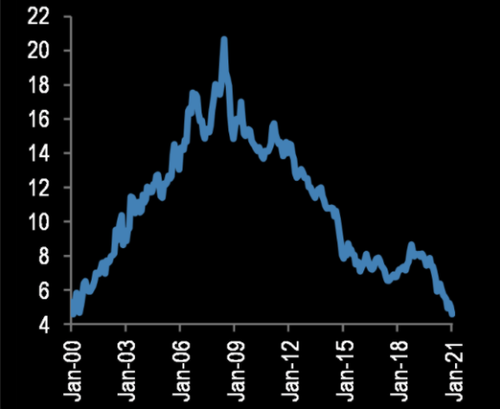 Source; MSCI
Note how the energy components of EM has imploded. These days everybody wants to be a player in the tech field.
Regular readers of TME were warned last week about the Asian tech space having gone ahead of itself as we suggested a much needed pullback was needed. We have seen HSTECH trade lower by almost 10% from highs last week (was open despite Chinese Lunar new year).
EEM reversed perfectly in the upper part of the trend channel and is down big in pre market today. 50 day moving average is another 3.5-4% lower from here.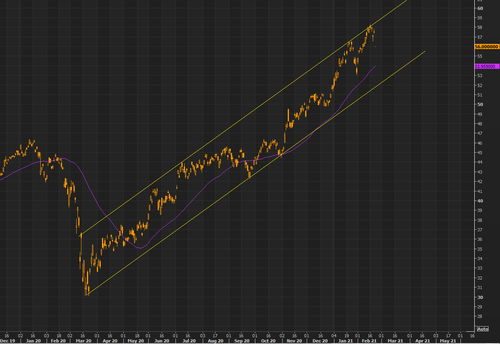 Source; Refinitiv
People are busy talking yields, and a few have picked up on the fact MOVE has been moving higher, but very few talk about the yields "component" of the EM space. US 10 year is very important for emerging markets, especially when it is "full of" tech. 
MOVE vs VXEEM is a huge chart to watch if you are into emerging markets.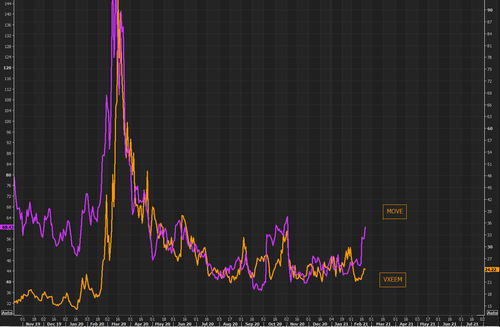 Source; Refinitiv
The EM "group think" logic, lower USD/reflation, has pushed many people into the EEM long, with many still unaware they are basically punting the Asian tech space.
With rising yields, tech is not a winner, that goes globally...
For more The Market Ear content exclusively on ZH premium, click here.