---
Gold to shine again?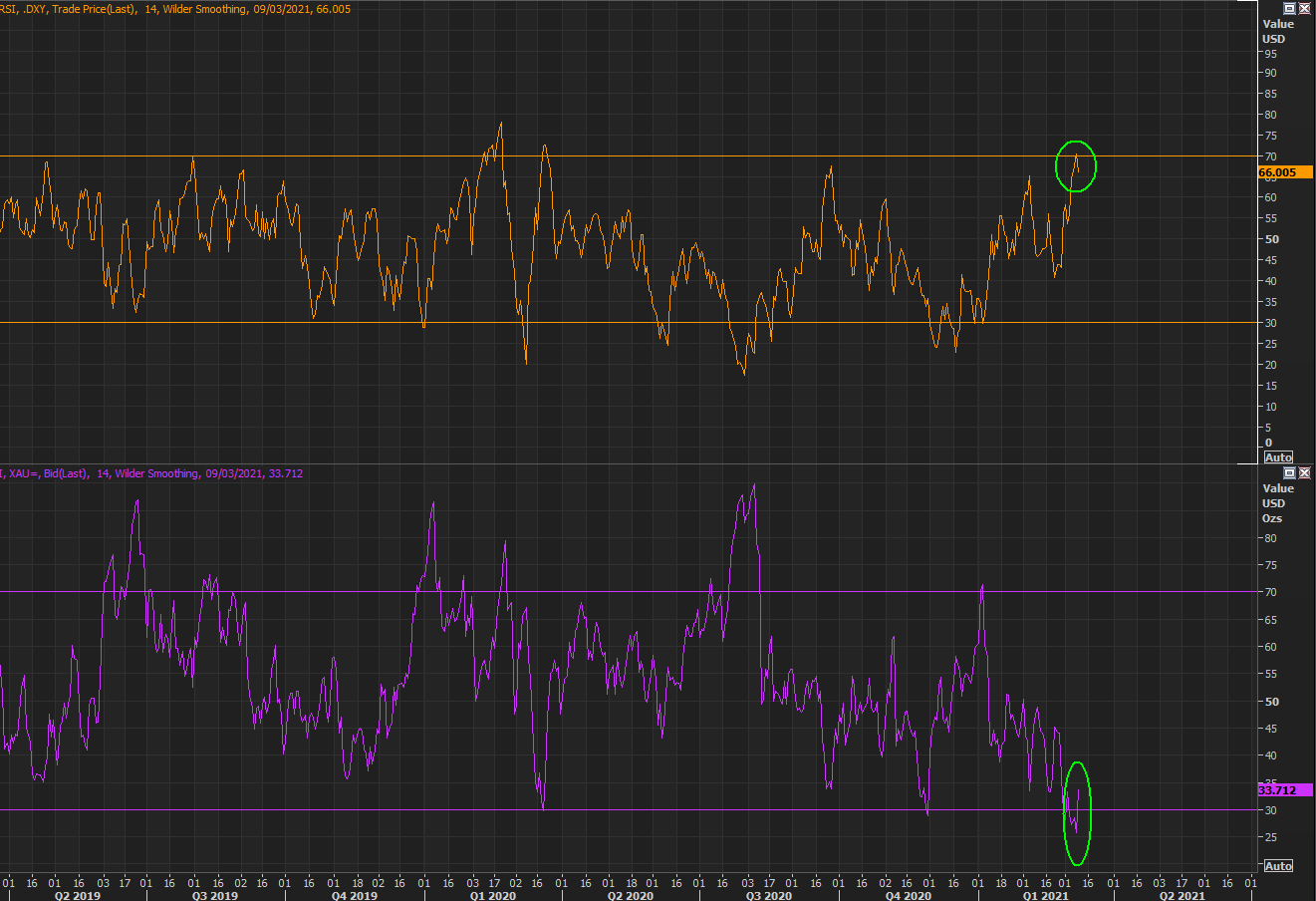 Everybody hates gold these days, but with the March FOMC meeting coming up, things could get "dynamic" to the upside.
We won't go into the technicalities of why Fed does not want surging yields, there are plenty of pundits explaining this already.
The surge in gov debt over past 10 years is huge and interest payments going forward are not looking great. Real rates must be kept negative.
1, Gold is bouncing today (first time in a while) and RSI is coming from extremely oversold levels. At the same time, mighty DXY is showing signs of pausing, with RSI at extreme overbought levels.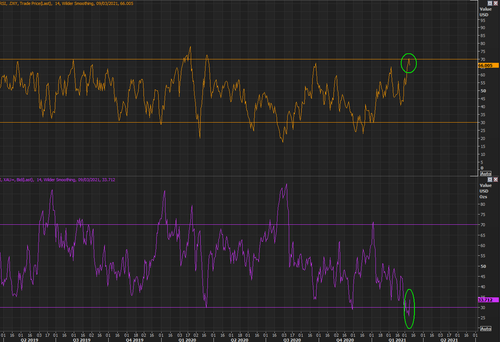 Source; Refinitiv
2, Gold is finding support from a longer term trend line, while DXY reverses at big short term resistance levels. Note how "dislocated gold is from the 200 day moving average here, while DXY almost "kissed" it.
Source; Refinitiv
3, Gold has "ignored" the latest trajectory of real yields. This "gap" could come in quickly, if people wake up to focusing on gold and the real yields narrative again.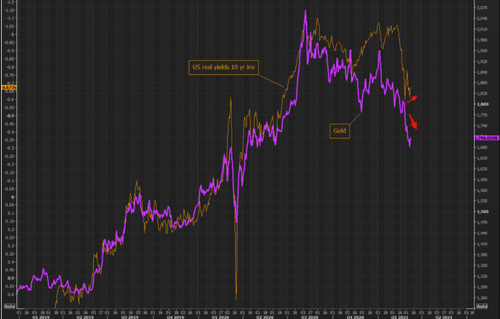 Source; Refinitiv
4, Gold volatility has done little lately (chart of GLD implied vs realized 1 month vols). Gold volatility is not cheap, but as we all know, it trades with a "positive skew" (gold vol up when gold spikes higher). If gold goes up, vols will get bid.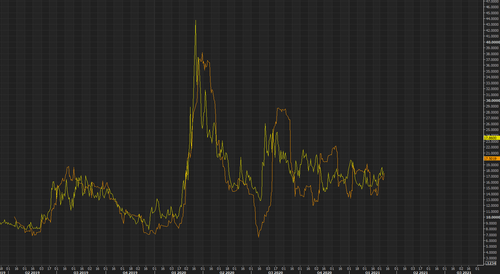 Source; Refinitiv
With FOMC around the corner Fed probably needs to do something. YCC is probably pre mature, but there are other ways to start preparing the crowd. Should they address some of the "issues", gold could become the asset to squeeze higher.
5, Even if the probability could be small, we believe options plays offer an interesting risk/reward. It is a small premium you pay should Fed give gold a boost.
Chart showing a "speculative" March 19 161/166 calls spread, where you sell the more expensive upside vol strike.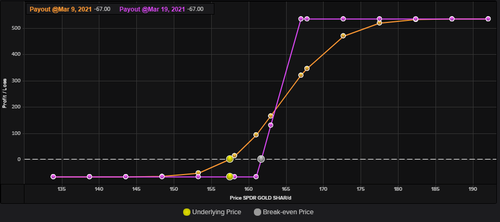 Source; Refinitiv