---
Hammer time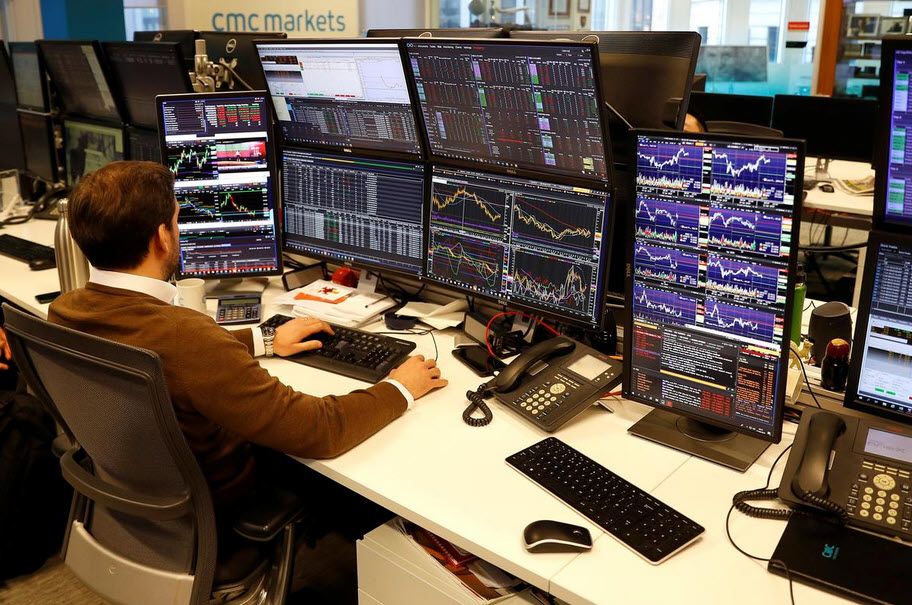 See TME's daily newsletter email below. For the 24/7 market intelligence feed and thematic trading emails, sign up for ZH premium here.
If it doesn't want to go down..
Quick update of those powerful hammer candles in the making.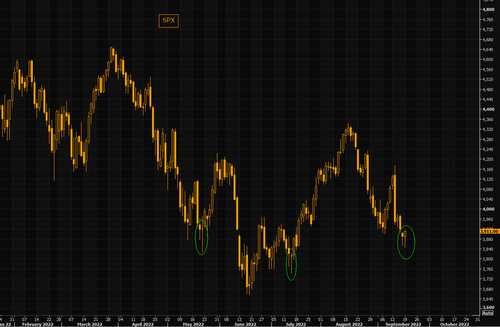 Source: Refinitiv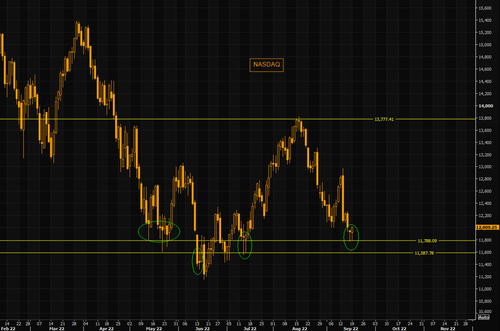 Source: Refinitiv
VVIX remains unimpressed
The VVIX is basically unchanged since mid Aug. VIX not so...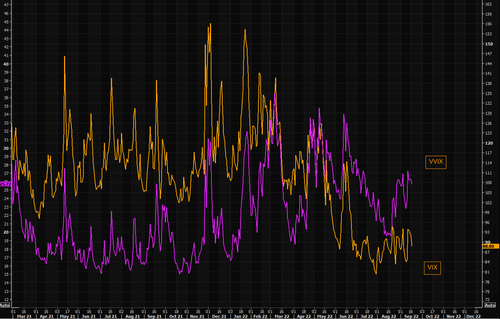 Source: Refinitiv
There is a reason VVIX isn't getting excited
The "structural" shift in skew moving lower continues. Not even the latest equity sell off has led to people becoming excited when it comes to paying up for downside hedges (in terms of volatility). "Smart" hedges are short this market, so the downside isn't the biggest tail problem at the moment...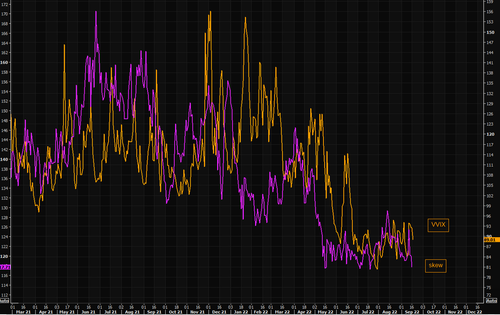 Source: Refinitiv
Peak hawkishness
"We think a peak in US 2-year rates will be a key signal for peak hawkishness and provide some relief across assets. Historically, 2-year yields have peaked at a higher level and before the Fed fund rate - in between a month and a month and half before - but we think we are not yet near such a turning point" (Goldman)
Kolanovic's reasons for "limited downside"
Is this a "tad" less bullish than what we have heard from Marko previously?
"....any downside from here would be limited given:
1. better than expected earnings growth and signs revisions may be bottoming
2. very low retail and institutional investor positioning
3. declines in longer term inflation expectations from both survey-and market-based measures" (Marko Kolanovic)
What if "this is it" in terms of earnings downgrades....?
"While a contraction in earnings has yet to materialize, earnings revisions have been downshifting since last summer and turned negative this year. As can be seen in the chart, these earnings revisions have been tracking the pattern seen in previous recessions; it was thus not unreasonable for markets to have priced in elevated recession risk. However, there are signs of bottoming out in the earnings revisions metric, which suggests that large earnings declines would likely be avoided"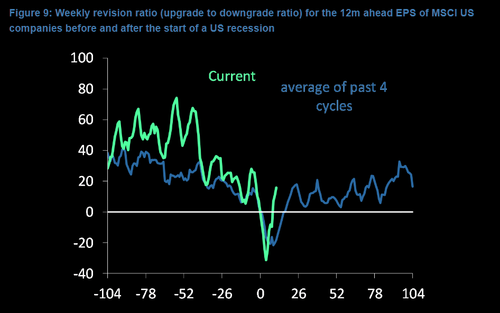 Source: JPM cross-asset
At least Q3 estimates are not being cut more
Goldman has left their Q3 GDP tracking estimate unchanged at +1.1% (qoq ar) for a while now...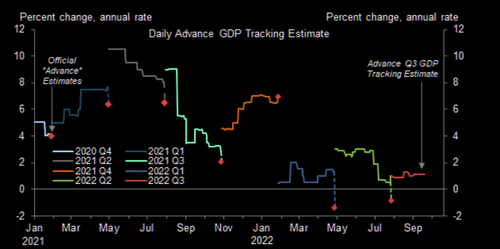 Source: Goldman
Reality bites
Winning Wilson is back with some more bear poetry:
"While we think there is still a long way to go before reality is fairly priced, investors may face a volatile path in the absence of an "event" to clear the decks...Whether it's demand destruction, margin pressure, or both, we continue to think earnings forecasts are too high, particularly for 2023". His base case scenario is SPX to bottom at 3400 and at 3k in the bear case scenario and he believes we will bounce in the first half of next year. Bottom line is basically a "volatile primary price trend over the coming 3 months."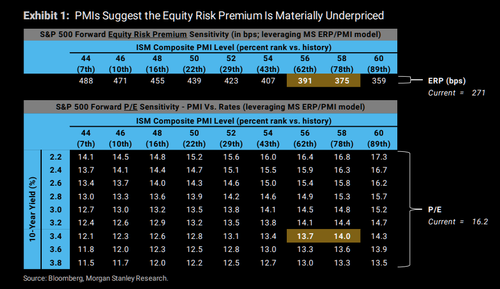 Source: MS
Here is your mega cap "dividend yield"
Vols of mega caps has moved sharply higher over past sessions. Some stuff is offering great overwriting set ups for must be longs (or new longs). Classical covered calls look attractive. Why not "sell them" some panic premium and enhance yield.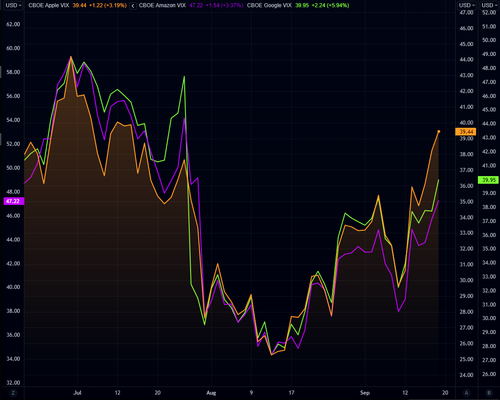 Source: Refinitiv
Evaporating puts
Buy protection when you can, not when you must...but the crowd usually does the inverse. Has the put puke started?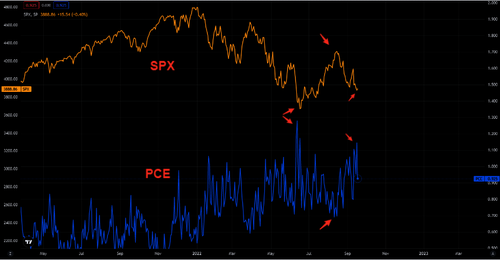 Source: Tradingview