---
High conviction neutral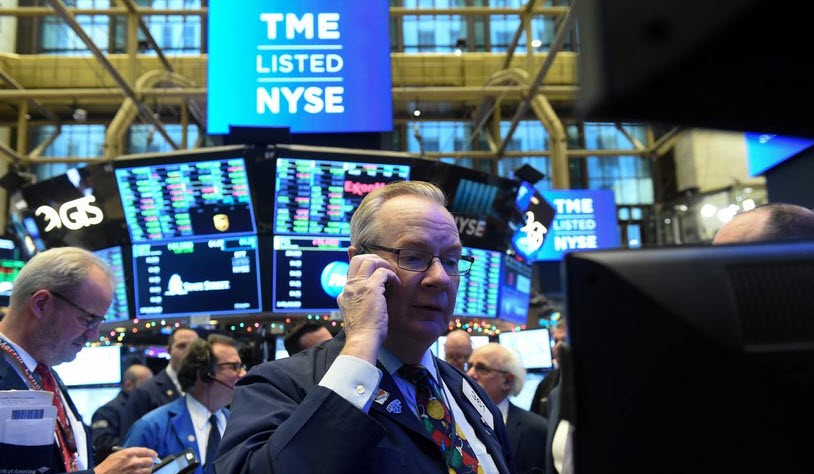 Last 3 months - just a non-event...
NASDAQ trading at the same levels we traded at in mid June. A lot of things now feel like "truly neutral" and volatility has completely collapsed. How long can it last?
Source: Refinitiv
We made it to 100 days
100 days without the SPX selling off 1.5% or more. Will we see 100 more that takes us well into 2024...?
Source: Refinitiv
High-conviction neutral
The MS Market Sentiment Indicator, which aggregates survey, positioning, volatility and momentum data to quantify market stress and sentiment, shows that we are in a neutral territory and not anywhere near an extreme.
Source: Morgan Stanley
Equities: The price is right
"If you remove the 7 biggest stocks from the index, the remaining 493 stocks trade at a reasonable 17X P/E. And the median stock in the index also trades at 17X -- a median stock multiple that we have seen frequently since 1995"
Source: Goldman
Treasuries: The price is right
Treasuries appear somewhat small cheap after controlling for their fundamental drivers...but key conclusion is "about right price".
Source: JPM
Breakevens: The price is right
3Y2Y breakevens no longer appear rich relative to commodity prices and credit spreads.
Source: JPM
Volatility a teen forever
VIX has closed under 19 for 78 consecutive trading days, the longest streak since early 2020.
Source: Barchart
Subsiding rates volatility
Volatility in the Treasury market has subsided in recent weeks as a Fed on hold comes into view. The chart shows 1-month rolling range volatility in 2- and 10-year Treasuries.
Source: JPM
Absolutely no factor volatility
Never seen these type of small weekly changes for fundamental and technical factors. Was the stock market closed most of last week...?
Source: Goldman
VIX beta is dead
Nomura's McEligott sums it up well: "... there is just barely any sensitivity in the VIX complex to SPX on pullbacks, with VIX 3m rolling beta to SPX at 19%ile / 1m rolling beta at 28%".
Source: Nomura
Selling gamma is king
Selling gamma has been a very hot trade lately. McElligott chart showing the "RSI of the P/L". SPY selling 1m Gamma PNL 14 day RSI = 97%ile QQQ = 91%ile. The question is, how many will get sucked into this strategy before it "blows up"?
Source: Nomura
See TME's daily newsletter email above. For the 24/7 market intelligence feed and thematic trading emails, sign up for ZH premium here.
Loading...