---
"It is so wrong that it might actually be right"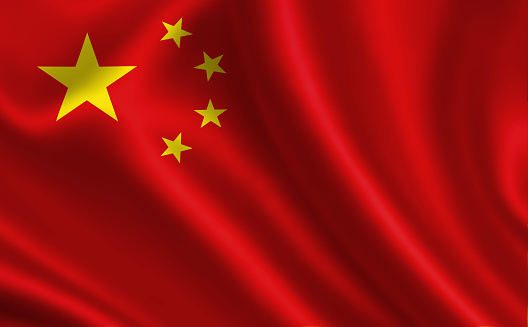 Closet-contrarian China consensus call
One of our biggest mentors in the industry, a 90's hedge fund titan, used to say when he was pitched a particularly weak & stupid idea that "it is so wrong that it might actually be right". We never figured out what he meant, but we assume it has something to do with that when all the smart-money thought they were contrarian it was better to have the stupid consensus position on. Without further ado, please see some charts on China.
The case for China
Aggregate policy stance has turned more supportive, but there's more room to go.
Source: Goldman
They talk the talk...
Policy rhetoric has turned more pro-growth in recent months.
Source: Factiva
Re-acceleration 2.0?
GS: "We expect sequential real GDP growth to accelerate from Q2 to Q3".
Source: Haver
Not too shabby
China Real GDP growth, JPM estimates.
Source: JPM
Earnings MoMo
Earnings momentum should improve in 2H23 on GS / wind forecasts.
Source: Wind / GS
As the cycle goes, goes the stocks...
Improving economic cyclicality should bode well for China equity performance.
Source: Wind
Supportive market technicals
Empirically, the stock market tended to trade well in all property-led loosening cycles, with MSCI China averaging 10% 3m and 20% 6m returns in the 2008, 2014, and 2020 episodes. 
Source: MSCI
How low can you go?
China consumer confidence is down down down....but not out? Can it ever bounce?
Source: Apollo
China cheap
Chinese stocks are trading at 1 to 2 standard deviation valuation discounts to historical averages.
Source: FactSet
China cheaper
MSCI China 12m forward P/E relative.
Source: Datastream
Positioning extreme
Hedge fund and mutual fund allocations to China are close to all-time lows.
Source: GS Prime
Leave no market behind...?
China is the only major equity market down YTD.
Source: JPM
JPM says any China rally will be short-lived
JPM asks if one should turn more positive on China.
"Fresh stimulus news-flow is coming through and the Chinese-related indices could be due a bounce. Should one position for this? The new support measures might stabilize Chinese growth momentum, close to the 5% target, but could end up insufficient in helping drive any sustained upside. Structural concerns remain significant, with the lack of confidence by the private sector, and the adjustment in real estate continuing. Demographics is a constraint; fiscal and monetary space to act is limited; and the risk of Japanese-style stagnation remains real, with a housing double dip the base case. Our worry is that any rally might end up short-lived, and not lead to sustained medium-term gains"
See TME's daily newsletter email above. For the 24/7 market intelligence feed and thematic trading emails, sign up for ZH premium here.
Loading...