---
Max frustration...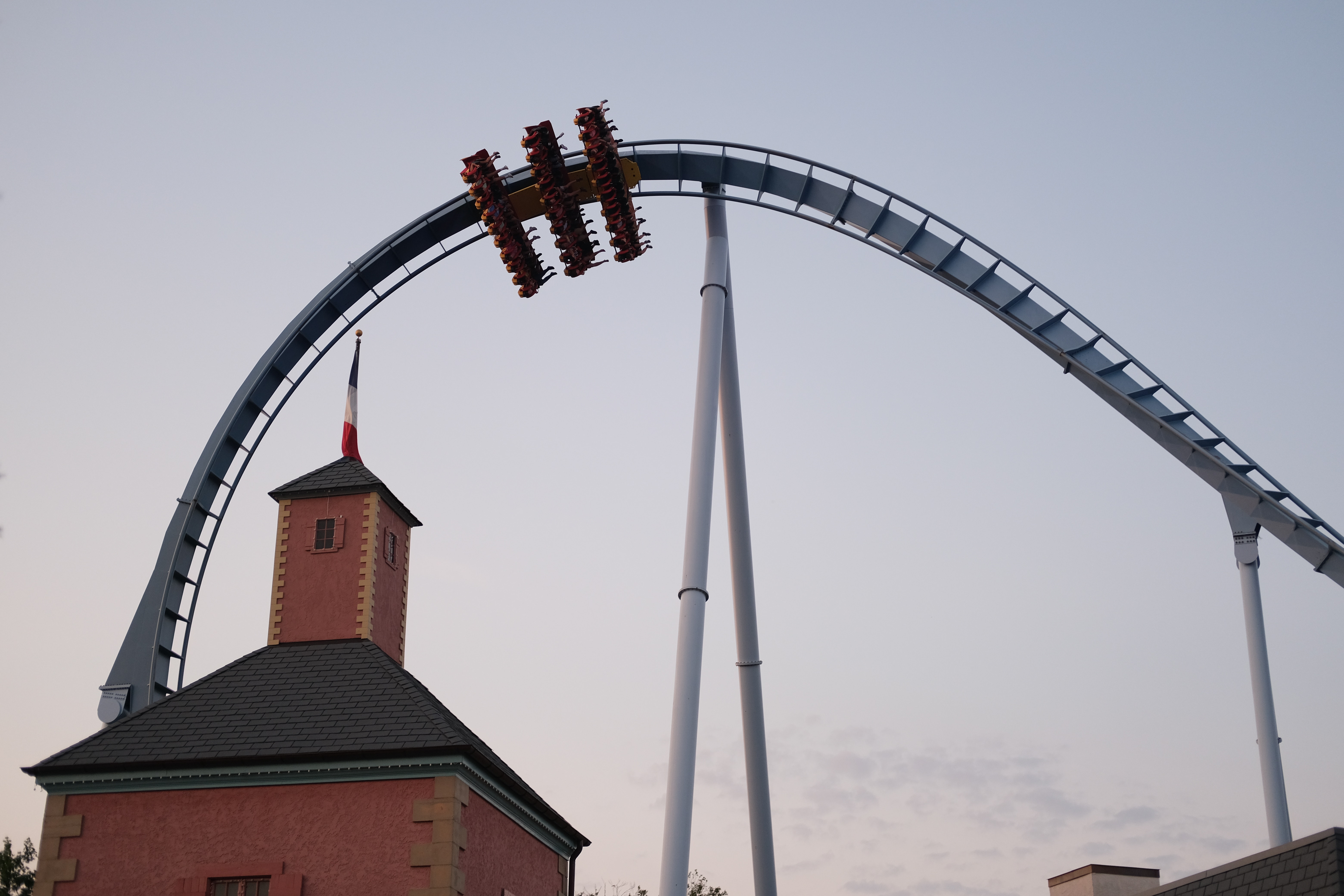 See TME's daily newsletter email below. For the 24/7 market intelligence feed and thematic trading emails, sign up for ZH premium here.
Liquidity, volatility and (short) gamma works both ways - say hello to long gamma land (again)
SPX has flipped into long gamma, but dealers are still in shock and have spent much of the past 24 hours chasing everything higher. Recall, while market was in short gamma, these dealers were busy puking deltas at lows. Despite the market now in long gamma, there has been a lot of delta chasing as all those sold deltas had to be bought back (backlog). As we outlined some 20 hours ago (only):
"Moves have picked up. Add to it imploding market depth, as well as the overall dealer gamma picture and you understand why things have been slightly chaotic. Recall, all of these factors work both ways..."
This is exactly what is going...The biggest irony and frustration would be to see this market settle down in long gamma land with diminishing moves going forward. That would further suppress volatility as dealers were short gamma during the puke and are now in long gamma territory again.

Source: Tier1Alpha

Source: Tier1Alpha
Will buybacks panic buy?
Buybacks are supposed to buyback at a "constant" pace, but even these people are humans and have probably seen the fear in markets. The buyback window is still "very" open and things need to get executed quickly. As we pointed out a week ago: "We estimate the open window period will end ~12/10. We currently see ~99% of the S&P 500 are in their open window period" (GS).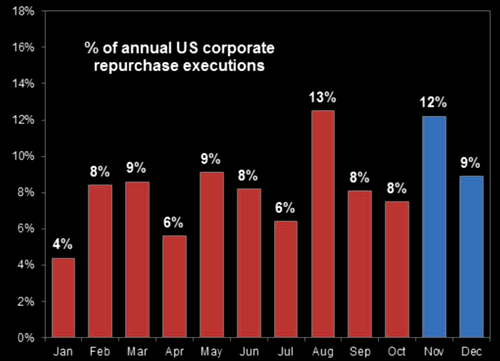 Source: DB
Never forget the buyback bid
"It" was the biggest buyer during this last correction. Do they get even more eager to buy as things squeeze higher?

Source: BofA
How did we get here…again? 
A lot of the past turbulence has to do with positioning. Andrew Tyler of JPM sums up up well:
"With the market being driven the same megacap tech stocks, investors for the past few years had started to migrate away from being long all of the megacaps and have taken more of a bar-belled approach. This caused a lot of investors to hide in some of the high beta/growth names in an effort to beat their benchmarks. The issue now is that breadth remains poor, and everyone has been long names like ZM, TWLO and DOCU, and underweight a bunch of the megacaps that continue to drive the market higher; and that's not to mention the TSLA and NVDA moves which have caught investors incredibly off-guard given their lack of exposure."
What's next, the CIO/risk manager ordering to start chasing megacaps?
Repeat after me - markets don't crash on fear
Nothing new really, but it seems to confuse people over and over again...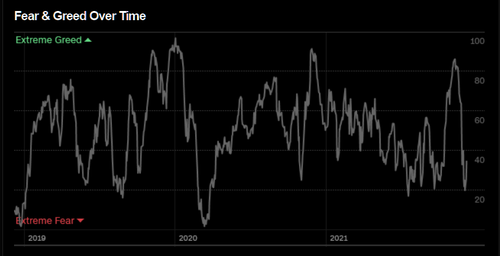 Source: CNN
Put frustration
The crowd continues hedging their own tail. They continue to load up on puts at market lows and sell out of protection at local market highs. This last market rout has been even more extreme than usual since low liquidity and an epic vol explosion has led to people overpaying for puts that are now quickly becoming worthless. Updated chart of the frustration of the crowds...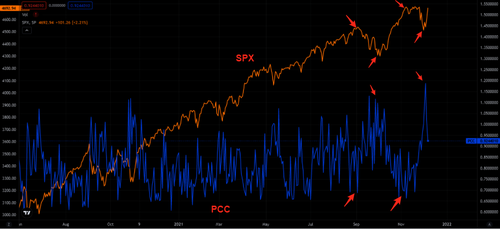 Source: Tradingview
NASDAQ's furious comeback
NASDAQ is putting in the biggest up candle we have seen in a very long time. From trend channel lows, tech is now approaching the first big resistance around the 16400 level. Note that NASDAQ "VIX", VXN, remains elevated. Despite NASDAQ flat over the past month, VXN has trended higher. Obviously volatility has been huge, but will it continue?
If you played the bounce logic, overwriting longs here offers very interesting trades.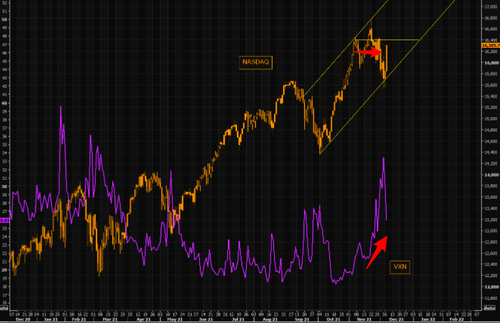 Source: Refinitiv
Oil - there was blood in the street
Brent is up $9 since the panic low print last week. On Dec 1 we sent our thematic email (premium/pro users only), "Oil - blood in the streets?", suggesting oil was overdone to the downside and that vols had gotten too fearful. Fast forward to today and we have to point out the first resistance. Brent is approaching at $75. Let's see how this plays out, but a close above it and next resistance comes in around $78. Note we are once again above the 200 day moving average. Second chart shows oil volatility that remains elevated (not updated today yet). If you managed buying the dip, use elevated vols wisely here for overwriting strategies.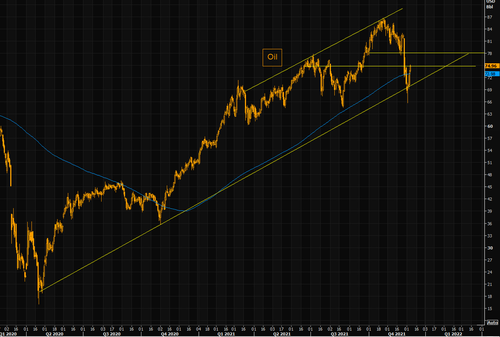 Source: Refinitiv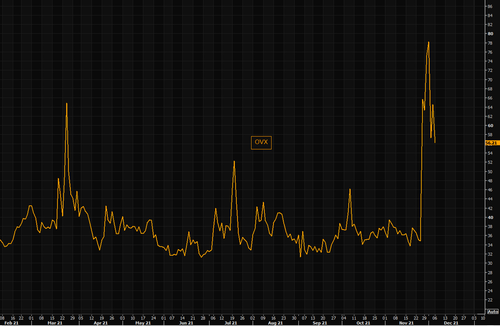 Source: Refinitiv
Do not forget these (upcoming) risks
Despite the brutal short squeeze, there are risks to consider going forward. Volatility remains huge, both ways. Few risks to focus on according to Nomura:
1. Op-Ex and Fed next week
2. CTA deleveraging "sell triggers" will remain "proximate enough" to spot after this imminent covering squeeze tuckers-out 
3. Skew stays completely "jacked up" and stress-y
4. US inflation prints are not expected to peak until 1Q21, it is highly probable that "Fed Put" strike is now much lower
The crowd has been shocked, both ways. Maybe this market needs to thread water and sober up before any new meaningful direction can take place...
Stretched valuation is more broad-based
Morgan Stanley believes the Fed pivoting to a faster taper (not Omicron) is the primary driver of the market's de-rating over the past two weeks. However, P/Es are still higher than they were two months ago at nearly 20x… with 70% of S&P 500 industry groups currently trading in the top 25% of historical forward P/E levels going back to '10, and all but five groups (out of 24) trading above the SPX's average multiple since '10 (15.9x). Bottom line: Elevated valuation is pervasive despite a lot of focus on a concentrated market, which strengthens the case for a market multiple de-rate, and the importance of stock selection.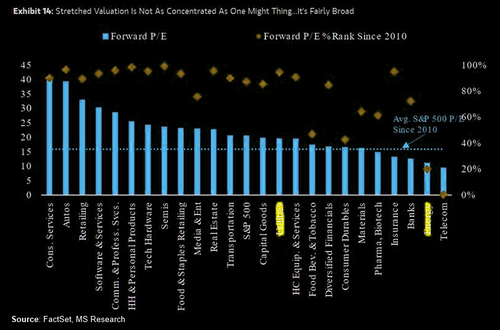 Source: MS Research