---
SBF killed the "mid-term" rally....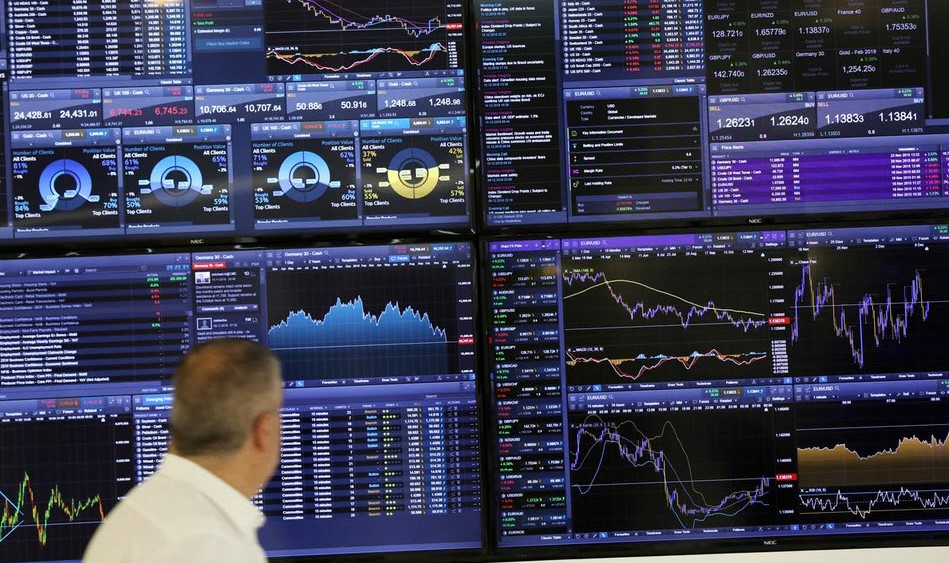 Bitcoin - skew(ed)
From the most boring asset to the most exciting asset in no time, again. The panic chase for downside protection is extreme. Skew has moved in an extreme fashion. Chart showing 1 week and 1 month 35 delta skew.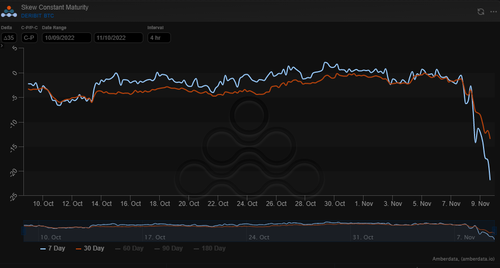 Source: Amberdata
Bitcoin volatility - up up and away
Welcome to total volatility panic. Hard to say much about this panic, but remember a 1% move in the underlying corresponds to 16% implied volatility. Just choose your scenario...Chart showing 1 week and 1 month implieds.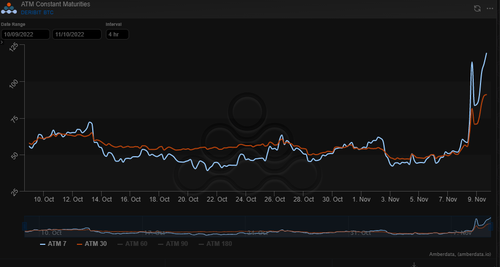 Source: Amberdata
VIX - under the hood stress waking up
Nothing huge, yet, but the latest crypto carnage is spilling over to various things, VIX as well. Chart shows the VIX 2/8 months futures spread moving higher. Far from panic, but still worth nothing.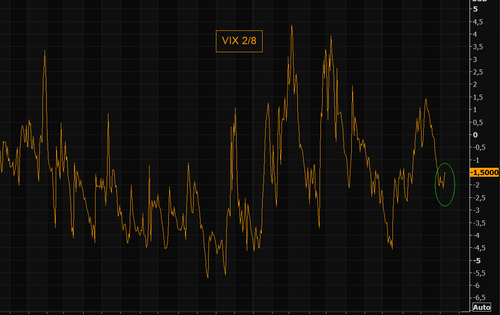 Source: Refinitiv
VIX remains the relatively "stubborn" one
VIX refuses moving much despite the latest move lower in SPX. The gap between VIX and SPX remains (short term) wide.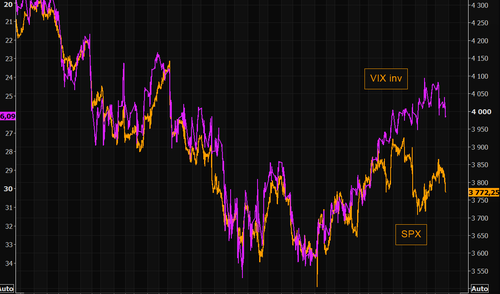 Source: Refinitiv
Sell-side also "trading" bullish
Big bear Wilson stays trading bullish albeit with a tight stop. Goldman does not believe in a US recession. Mislav is as bullish as ever. GS thinks puts are too expensive. MS tech specialist sales sees tech sell-off as overdone. Marko is going full Marko. Very different backdrop to how it was just a month ago. Starting to feel too crowded in the "trading bullish" club....
Will retail flows reverse for real?
Chart shows cumulative retail fund flows into global equity funds.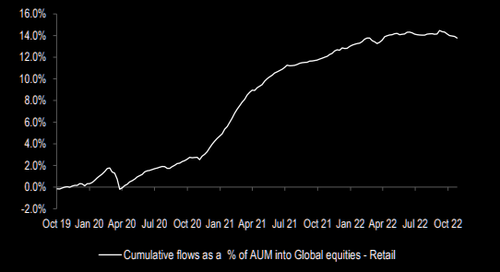 Source: EPFR
US earnings are close to record highs…
Earnings estimates have already come down a lot...Enter chart: S&P500 EPS vs trend.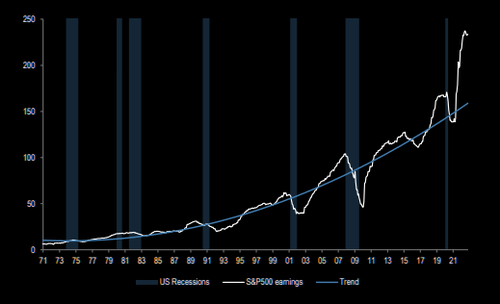 Source: IBES
See TME's daily newsletter email above. For the 24/7 market intelligence feed and thematic trading emails, sign up for ZH premium here.
Loading...