---
Waiting for the next big narrative...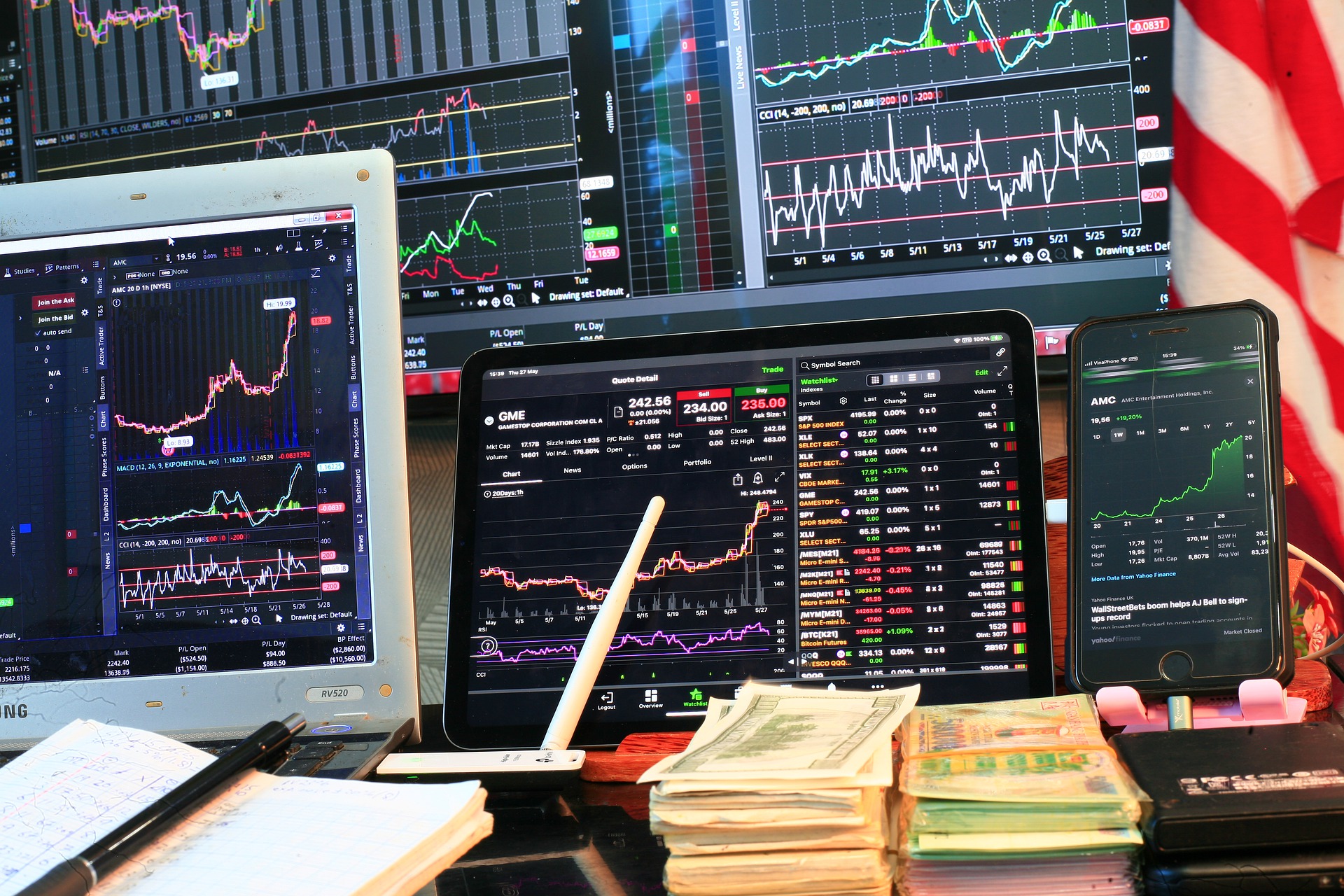 See TME's daily newsletter email below. For the 24/7 market intelligence feed and thematic trading emails, sign up for ZH premium here.
VVIX isn't buying the latest war stress
VVIX isn't getting overly excited about the latest VIX stress. VVIX is back at last Wednesday levels. Back then VIX was trading around 21...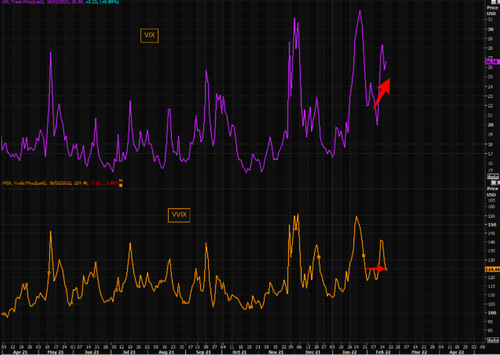 Source: Refinitiv
The curve vs the dots
TS Lombard writes that the curve is not signalling a recession, but the market is signalling a policy mistake. Two different things... They also write: "Flattening is normal when the Fed is tightening. Looking at the past eight hiking cycles, almost every segment of the curve has flattened on average without immediately triggering a recession." Time to short the recession "fear"?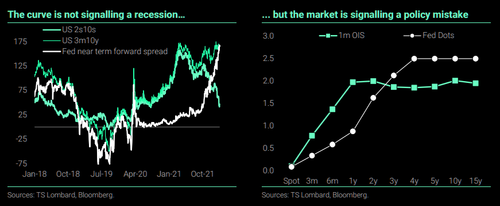 Source: TS Lombard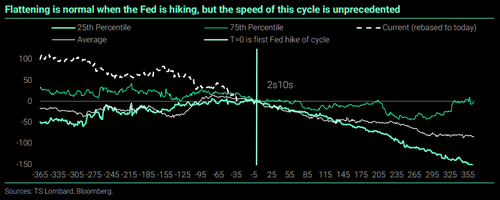 Source: TS Lombard
The hottest EM stuff doesn't care about no SPX down ticks
Yes, we are talking about the Brazilian ETF, EWZ, pushing new recent highs. The catch up trade vs BCOM we outlined early this year (here) continues working, especially as BCOM refuses cooling off. Note BCOM is printing highest levels since Dec 2014...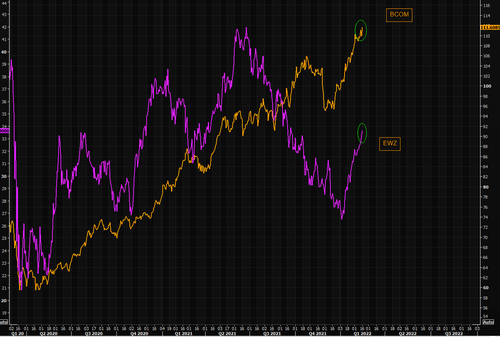 Source: Refinitiv
RSX - war what?
RSX is pushing above the 50 day for the first time since mid November. The Russian ETF is trading at the highest levels since the war narrative began. Note the longer term negative trend line comes in here. A close here or higher and people will start chasing the "forgotten" oil trade again...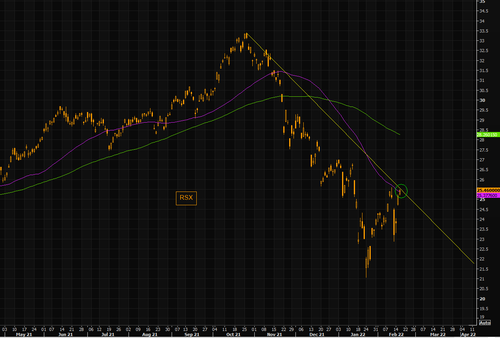 Source: Refinitiv
From Russia with love: Make dividends, not war...
"We still see big upside in Russian stocks should geopolitical risks fade further; we are happy, but nervous with our OW call on Russia in both our CEEMEA and GEM allocation. Oil prices are +14% from the October highs on MSCI Russia while the market is -25%. Valuations are all-time lows on many metrics: the div yield of 10.75% implies 34% upside to the previous high yield of 8.0%"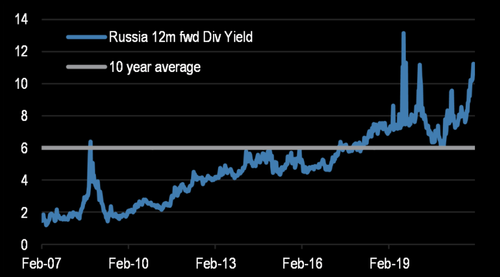 Source: JPM Emerging Market strategy
Did "they" shake you out of gold?
Gold is back at the big 1870 level post the shake out yesterday. A close above the 1870 and this risks squeezing hard. Note that gold volatility is behaving like in "old times", rising as gold moves higher. The positive skew feature of gold being a hedge itself is back.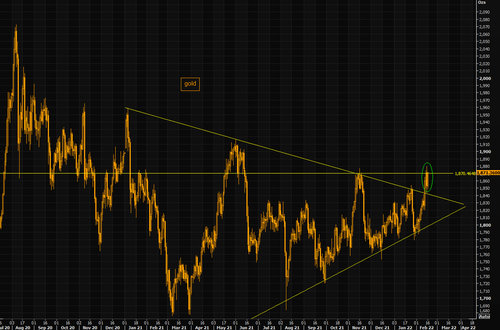 Source: Refinitiv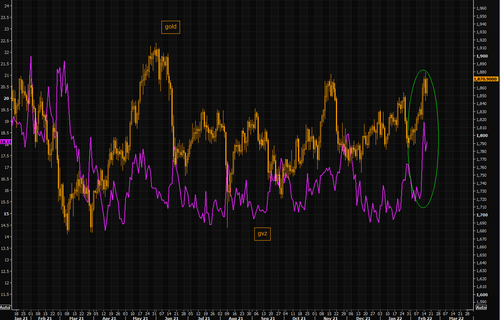 Source: Refinitiv
Retail revving up
Retail have been busy buying the latest dip. Inflows last week were substantial. This buying coincided with a big drop in AAII bearish readings. Will retail save this?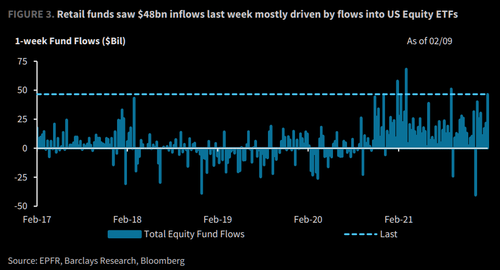 Source: Barclays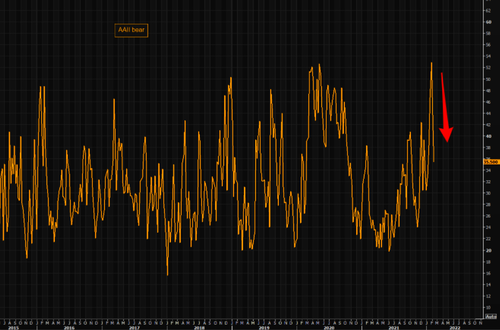 Source: Refinitiv
Big Tech: it was the best of times...
But it will continue to be pretty good as well...CAGR revenue growth since 2010: 16% for FAAMG vs. 5% for S&P 500.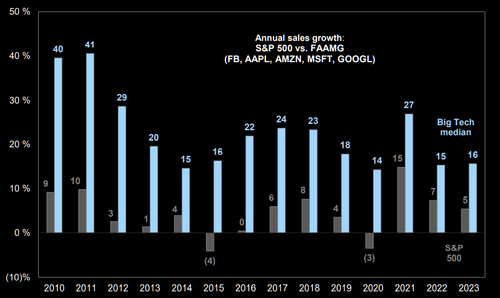 Source: GIR
Vol targeting crowd has sold a lot
Vol targeting players, the crowd adjusting their positions as volatility is moving, have decreased their longs as vols have moved higher. They are running rather low allocations at the moment. What happens if vols fade from here?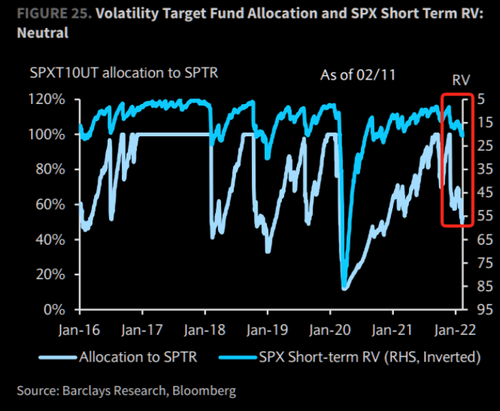 Source: Refinitiv
CTAs - any longs?
CTAs have been busy reducing longs in SPX over past weeks. There is a small aggregate long in SPX, and positioning in NASDAQ is actually small short. Imagine this ripped higher?

Source: TDS
Blockchain gang
Blockchain & crypto companies are riding 2021's funding wave into 2022. These startups have raised more funding in the first month and a half this year than all of 2020 — or any year prior.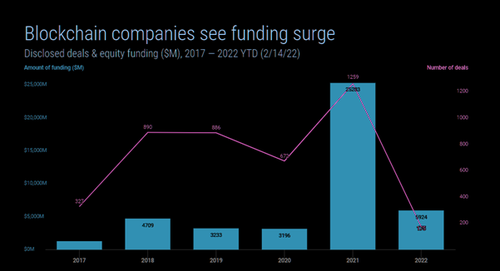 Source: CB Insights