---
Squeezy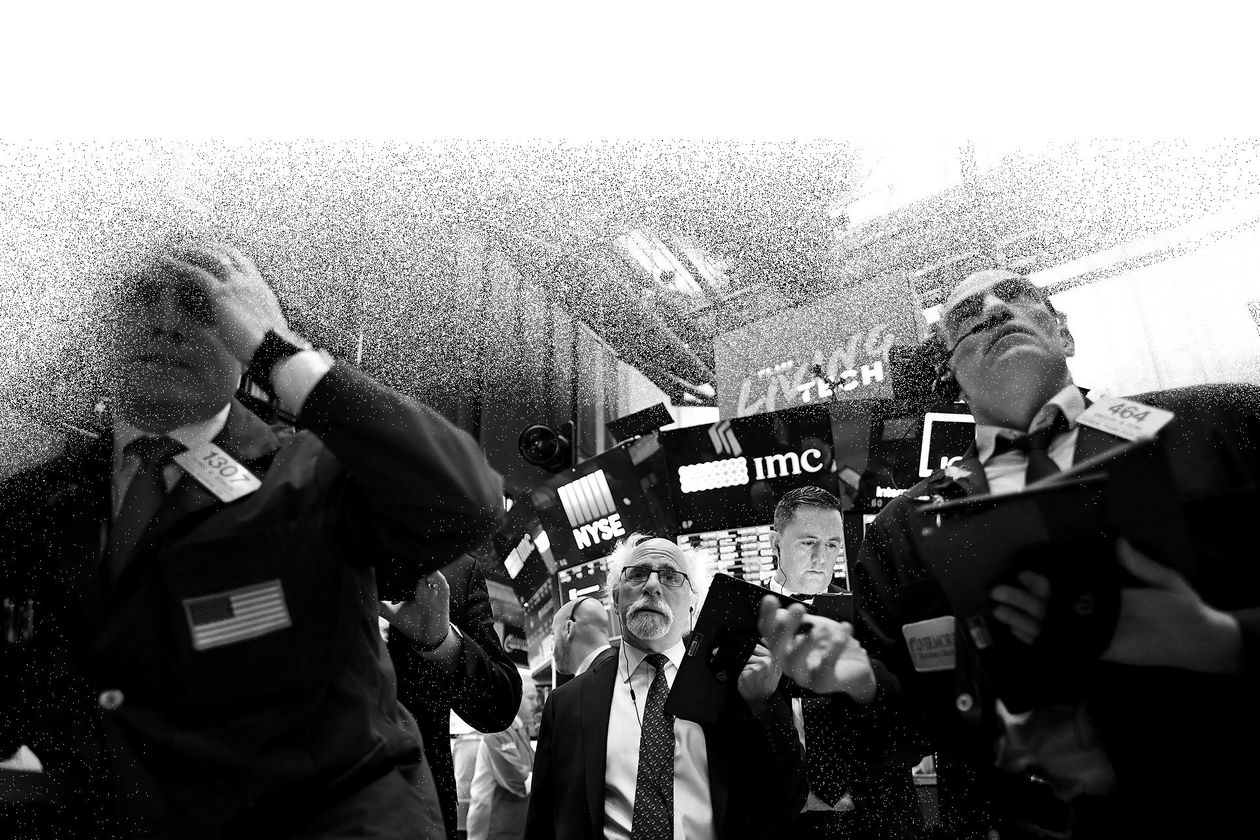 See TME's daily newsletter email below. For the 24/7 market intelligence feed and thematic trading emails, sign up for ZH premium here.
SPX is up 3.2% from recent lows
Back above 4k and people are still waiting for new lows...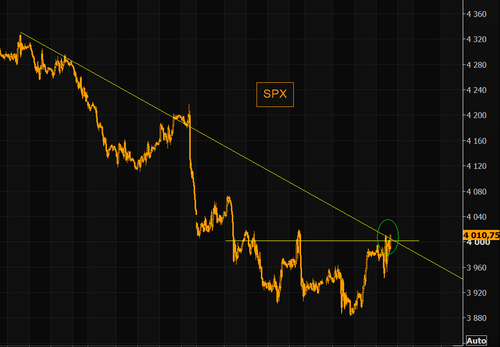 Source: Refinitiv
Evaporating puts
As we outlined yesterday in our thematic email (We will probably bounce here), the institutional players loaded up on puts just in time for the bounce. Note they loaded up on single stock puts, and not index puts. Second chart shows that this put buying has led to "...MONSTER richening in Put Skews (wingy downside) to some "extreme" levels amongst key S&P Mega Cap Tech / Growth type names". Index skew on the other hand remains depressed (chart 3).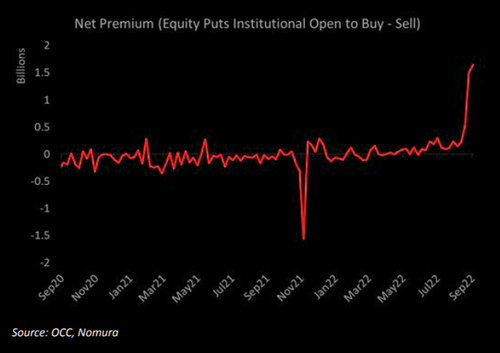 Source: Nomura

Source: Nomura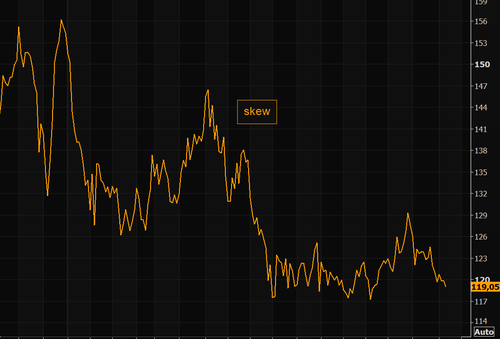 Source: Refinitiv
CTAs - will they get caught again?
The CTA crowd loaded up on longs just in time for the latest reversal lower. They switched that small long into a short. Yesterday was painful, but things could get even more painful should the CTA short need to start buying again. McElligott's levels in chart 2. As we have written over past months, CTAs make money when markets trend, where they ride momentum. These strategies have worked poorly in equities land lately.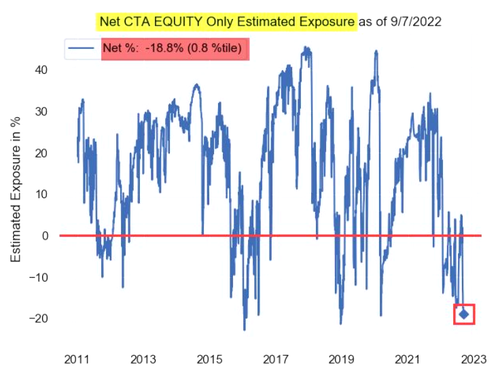 Source: Nomura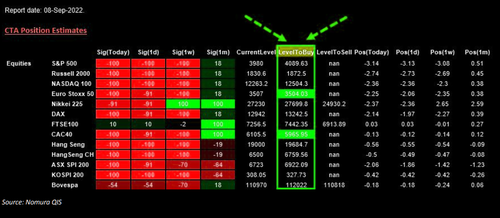 Source: Nomura
How did CTAs make 29% this year...?
CTAs are now short $29.3bn in global equities vs being long $62.2bn in mid-August, according to GS. How do these guys make money.....not in equities....?
Source: HFR
Short gamma = erratic markets
We have moved away from "very" short gamma, but remain in short gamma land. Note the flip levels is still higher, so dealers will continue to chase deltas on the way up, and puke deltas should we turn lower again.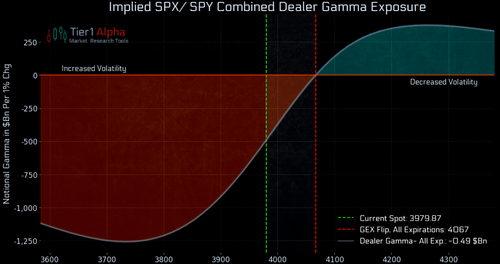 Source: Tier1Alpha
Still in fear
Market remains in fear...despite yesterday's shock therapy and today's up day.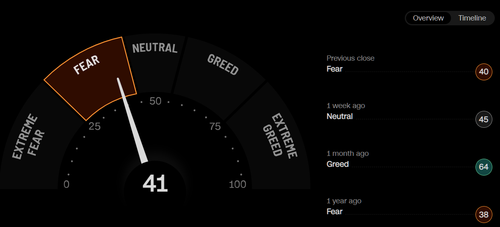 Source: CNN

Source: CNN
HYG participating
Note that the HYG is participating in this latest move higher in risk. As we pointed out yesterday (here), there is a lot of short gamma to consider in the HYG.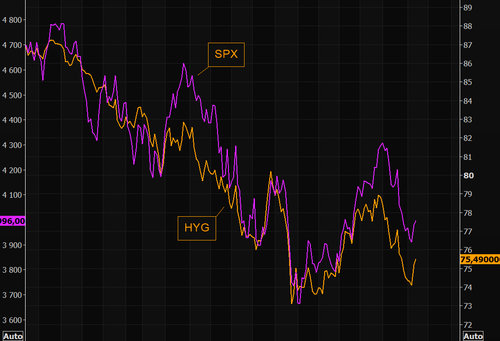 Source: Refinitiv
The JPY short
JPM's position proxy of the crashing JPY. Let the trend be your friend, but is this getting slightly too extreme?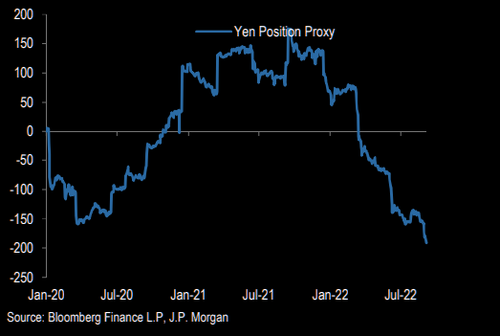 Source: JPM
The JPY chaos in two pics
It is hard to find superlatives for the JPY move, but Mizuho sums it up well: "JPY passes 144/USD, moves 3x as much as a normal year". Go figure the fragility of the system...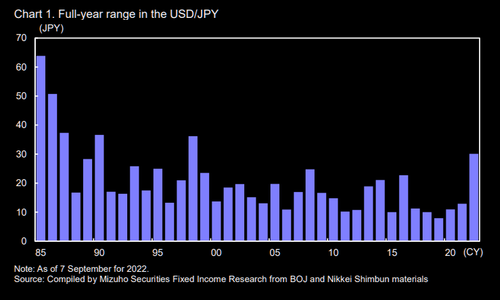 Source: Mizuho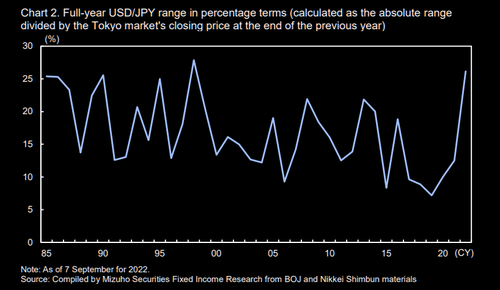 Source: Mizuho
RSI extreme - FX edition
Two of the more notable movers are the JPY and the GBP. We know extreme RSI can get even more extreme, but these two are getting very very extreme...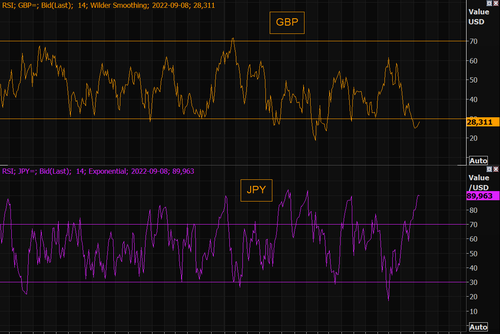 Source: Refinitiv