---
Resilient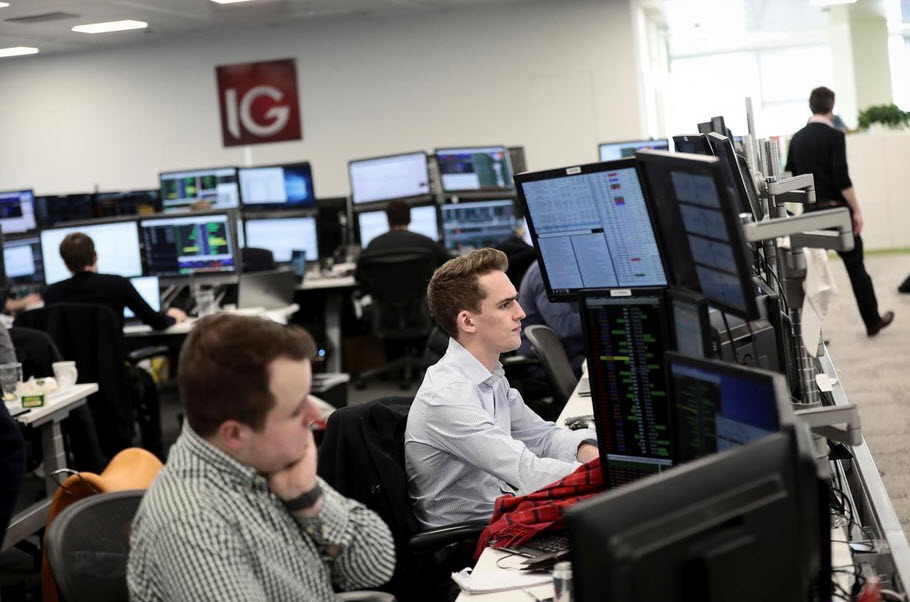 Sell side is bearish...
...buy stocks. Not that simple, but BofA's sell side indicator has been a good contrarian signal, although it is a long term thing...
Source: BofA
Mega caps
JPM's TMT trader, Ron Adler; "...while the demand in the MegaCap (and large caps more broadly) has begun to wane, we have also started to see a bit more profit taking in GOOGL >$100 and META >$200; the group is (broadly) struggling to break above the Jan/Feb highs. I'd still be adding to MegaCap, but a few days of consolidation wouldn't surprise me."
Why is index holding up so well?
Thanks to mega cap. Nothing new really, but worth a reminder...
Source: JPM
Fading (big tech) fear
VXN and Apple "VIX" (VXAPL) in full implosion mode, both trading at/below lowest levels in a very long time.
Source: Refinitiv
and it's back
Put hate is back, and the crowd managed doing it again, loving puts at local market lows. Let's see if we get the inverse soon?
Source: Tradingview
As goes banks....
...as goes NOT the rest of the market. The broader market has decoupled from the banks...for now. Chart from the top: SPY, XLF, KRE.
Source: Refinitiv
Goldilocks in reverse
Goldilocks in reverse in Fed projections lately. And equities have taken it in a stride. Resilience!
Source: Blackrock
Complacent to ignore recession risk
Few bullets on the recession via Citi:
1. Markets have rallied from the October lows despite recession risks.
2. This optimism is seen as complacent as US economists predict a recession in the second half of this year.
3. Recent banking turbulence will tighten credit conditions, resulting in slower growth.
4. The risk of a recession remains high, particularly according to the US rates team model, and US bonds have not yet priced this in.
Oil - thank you for playing
The most recent squeeze in oil got brent back to touching the 80 level again. This is some sort of average and there is little edge in trading oil here, at least not from a px action point of view. Our squeeze logic from March 21 (here) was a pure "they must chase it" logic, but that trade is late here.
Source: Refinitiv
Oil - it was just a short cover
Note the sharp move higher in the red line. MPAS writes: "CL OI off almost -36k in last 2 sessions and mostly from front end, suspect managed money short position built in last 2 weeks took the hit...."
Source: MPAS
Underestimating the risk?
TS Lombard's Steve Blitz: "...when recession hits, the damage to spending may be a lot more than most expect and turn the recession into a deeper one than anticipated. There is a still a strong contingent believing no recession at all, but there were a lot of very smart people in spring 2008 who were still arguing no recession was underway. Mid-year recession, Fed begins to cut once unemployment > 4%, and sentiment suggests risk is a worse recession not a milder one. Not yet my call, but that's the risk."
Source: TS Lombard
See TME's daily newsletter email above. For the 24/7 market intelligence feed and thematic trading emails, sign up for ZH premium here.
Loading...