---
Sell low, buy high mania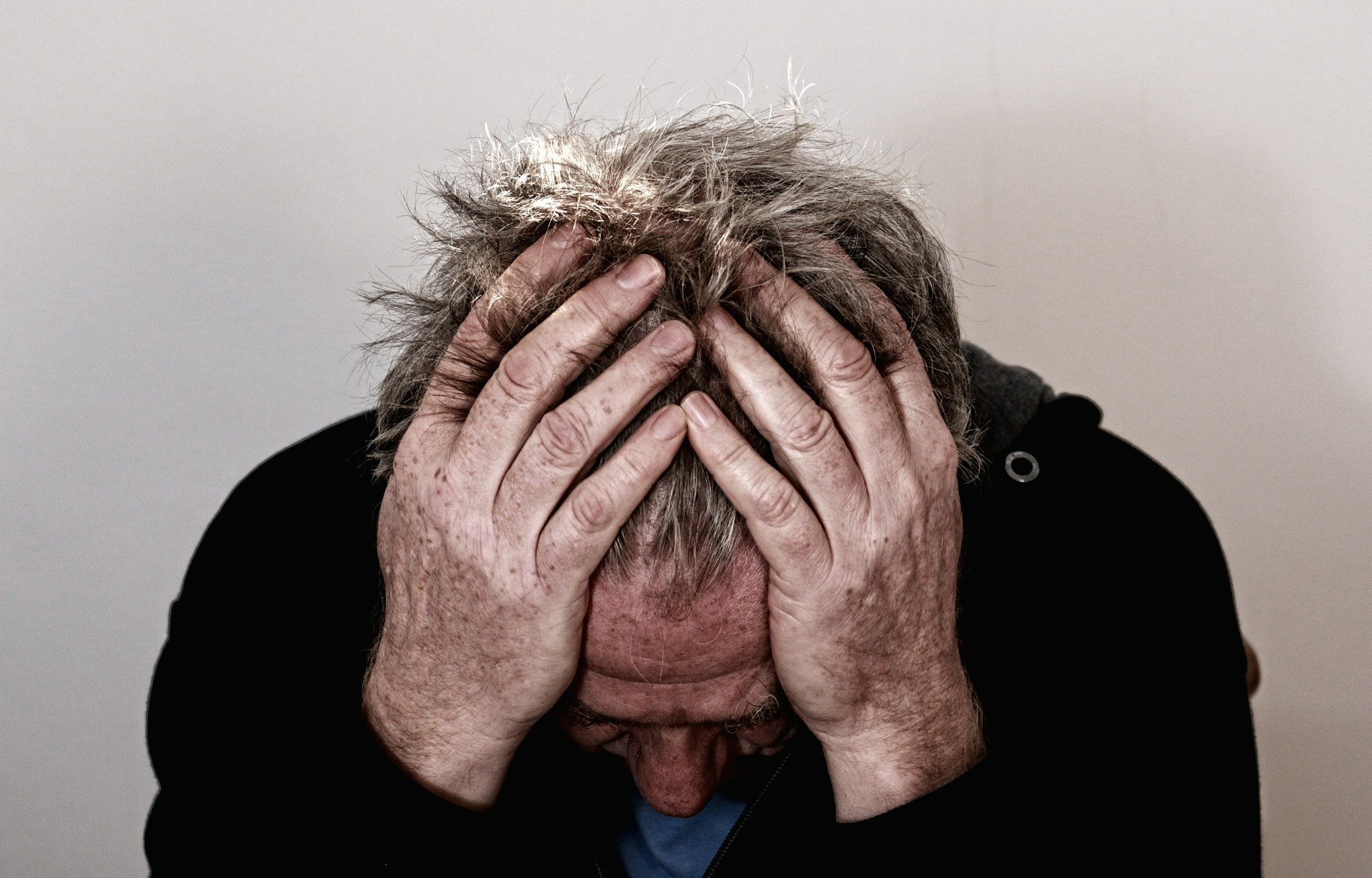 SPX - fat and flat mania
SPX continues moving inside the range, creating huge frustration. It wasn't long ago we wrote the following in our thematic email (subs only here): "Imagine the pain should we see a mean reversion bounce kick in from here..." Mean reversion remains king as this market lacks a new trend...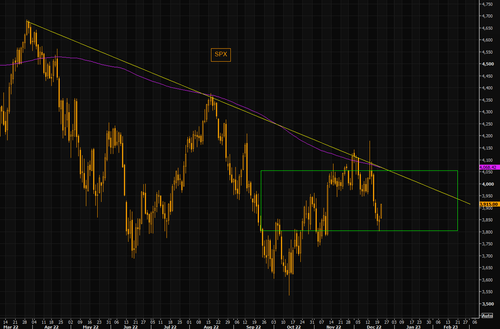 Source: Refinitiv
DOW's perfect bounce
DOW bounced perfectly on the 50 day moving average and is extending the move today. The summer rally was led by NASDAQ. The move higher from October has seen Dow leading everything, so pay close attention to Dow here.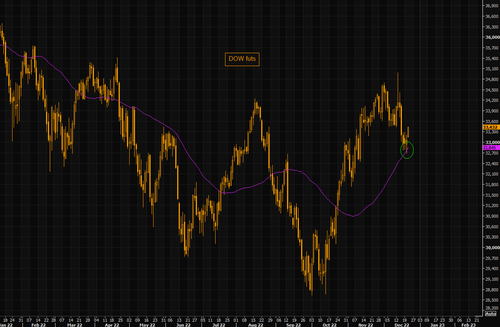 Source: Refinitiv
Positioning: very different from one year ago
Morgan Stanley's futures desk note that at FYE21, the buy-side held a net LONG position amounting to $167 billion notional across the major US equity index futures (equal to 18% of total open interest – well above the average since 2010 of 10% of open interest). Yet as of FYE22, the buy-side holds a net SHORT position amounting to $5 billion notional across the major US equity index futures – well off the >15-year extreme net short position of $60 billion notional (9% of open interest) that they held in July 2022, but still considerably (1.5 z-scores) shorter than on average since 2010 (MS)
Last time VIX was here
When do the "smart" people start pointing out that "last time VIX was here SPX traded at..."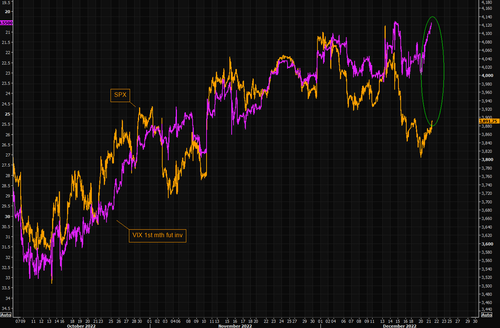 Source: Refinitiv
Everybody "scared" of NASDAQ except "fear" itself
Tech remains the dog, but NASDAQ volatility, VXN, is pricing relativity muted stress in NASDAQ. Obviously direction and pace are two different things, but this gap is starting to look rather stretched.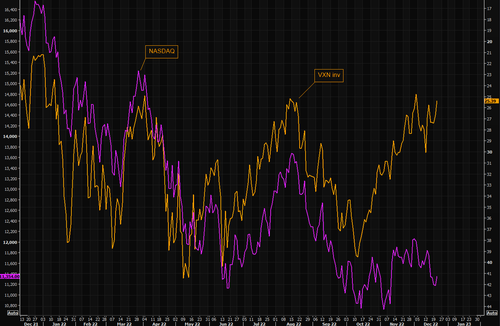 Source: Refinitiv
Remember deflation?
Maybe not Ice Age, but Albert Edwards on the big surprise in 2023:"The $64,000 question is how the bond market reacts–especially as investors are fully invested in a rally. Again,the 1970s might be a template. A big rally could be in the offing; however,a higher low means that the 0.5% 2020 low is unlikely to be bettered, but a fall to around1% is plausible."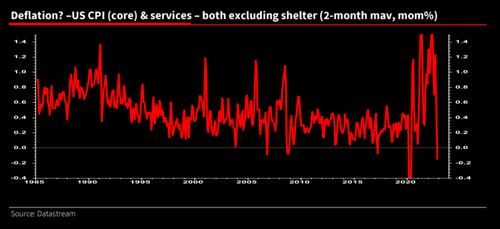 Source: Soc Gen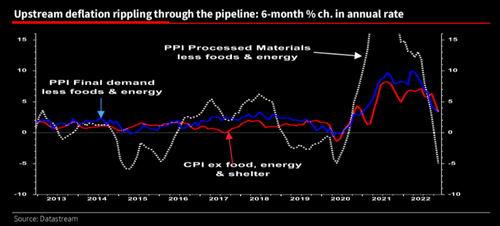 Source: Soc Gen
Crypto - still trading
Bitcoin and ether volumes have fallen by roughly 65% since mid-2021, compared with around 95% during the first winter.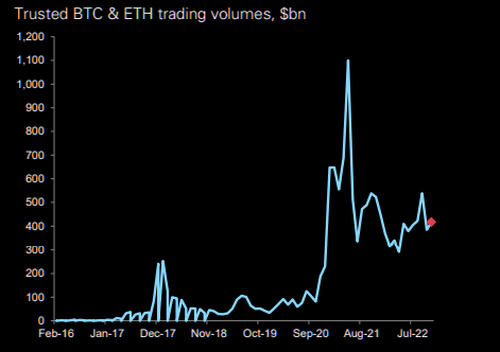 Source: Coin Metrcis
In puts we trust?
Presented without comments...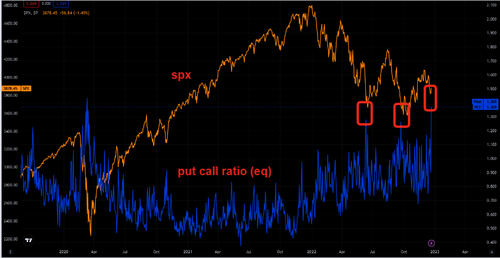 Source: Tradingview
See TME's daily newsletter email below. For the 24/7 market intelligence feed and thematic trading emails, sign up for ZH premium here.
Loading...