---
Some big stuff is MOVEing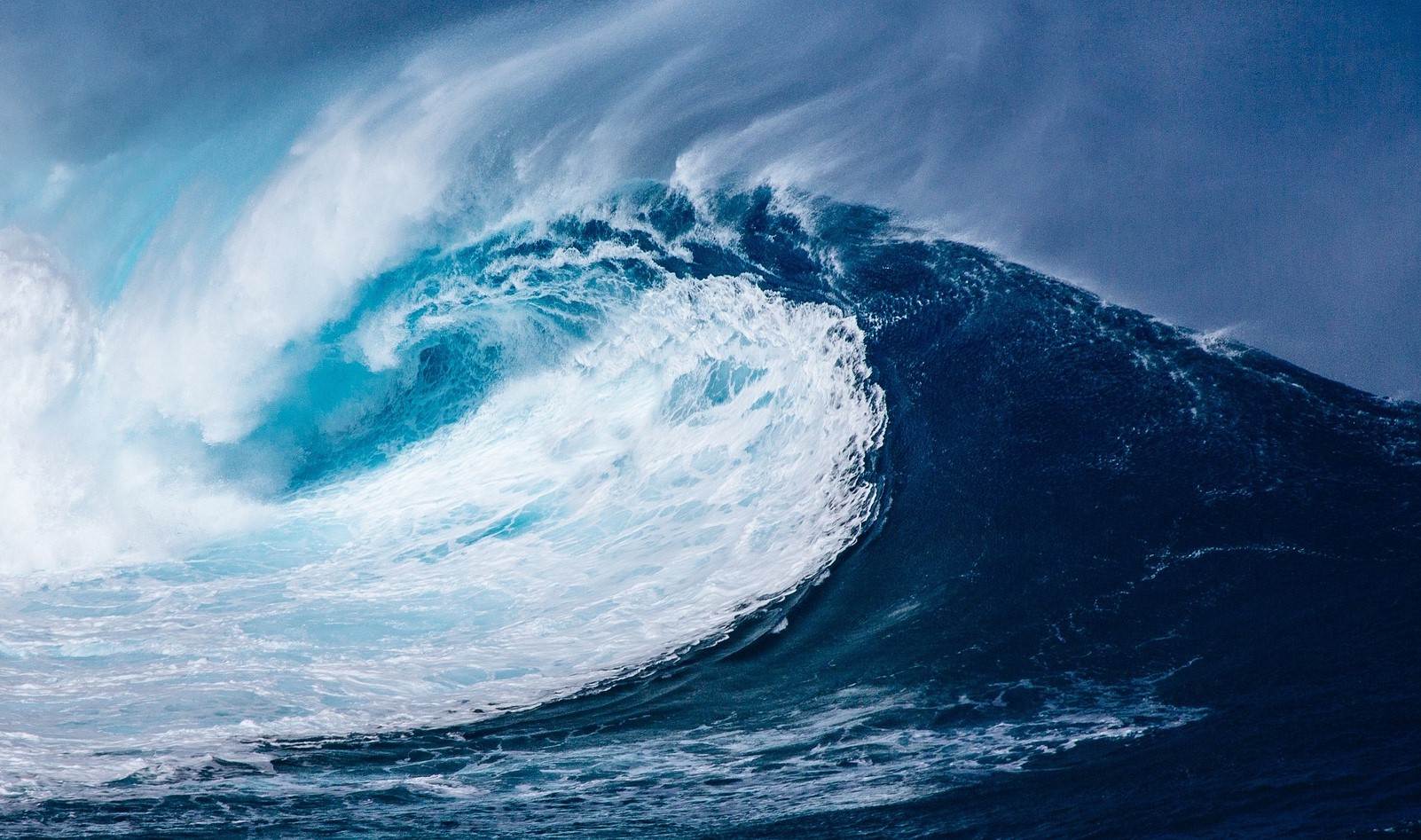 MOVE moving again
Bond volatility is one of the key macro vols to watch here. Note bond volatility moved big today...and NASDAQ has tended to dislike these MOVEs...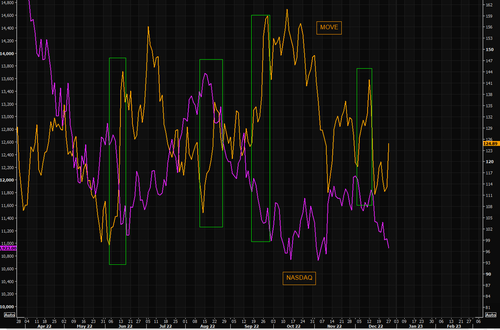 Source: Refinitiv
The rates spread
It looks like the US 10 year can't defy the "force" of German yields...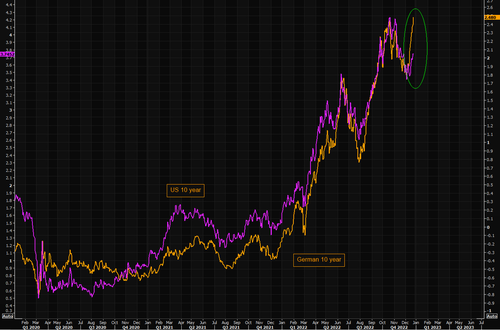 Source: Refinitiv
Remember real yields and SPX?
The gap remains relatively wide, and note the most recent "mini divergence".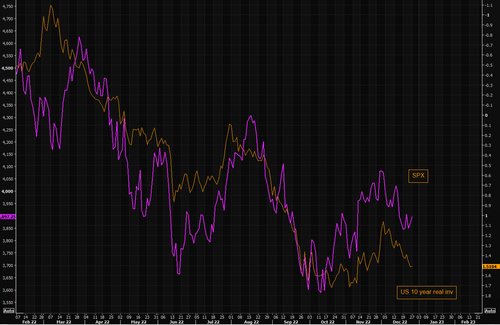 Source: Refinitiv
Remember real yields and gold?
The gap is getting wider by the day...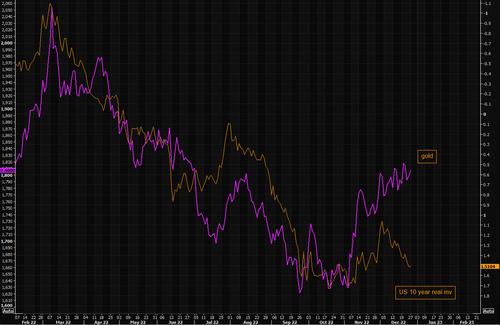 Source: Refinitiv
CTAs have been busy buyers
CTAs are still far from very long equities, but the latest pick up in longs is rather big. The big convexity remains the downside, so watch this closely...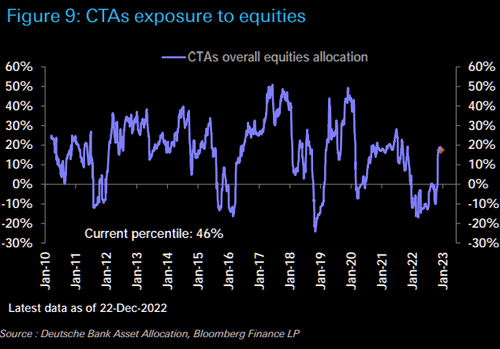 Source: DB
That was quick
Aggregate US futures positioning has moved one way lately, higher.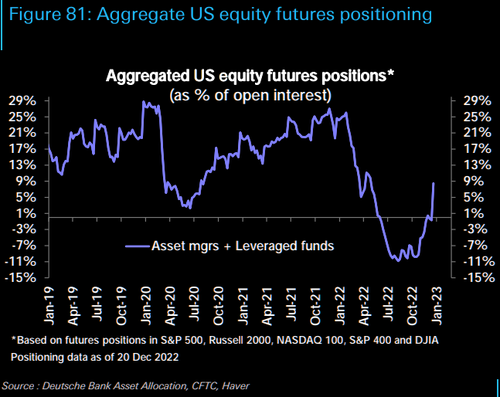 Source: DB
After a bad year...
Jefferies examined the individual annual returns for the SPX over the past 100Y. "We found that while the approx. -20% YTD return for the SPX looks historically poor, you tend to see a bounce back in the years after similar declines. That said, it is hard to locate one that doesn't occur during or in the immediate aftermath of a recession. We would also highlight that negative return years tend to be followed by annual returns that are stronger than the overall average, and the worse negative returns are, the better the performance the next year tends to be. In fact, the last 3 times the SPX annual return was worse that this year's, the SPX returned over 20% in the following year"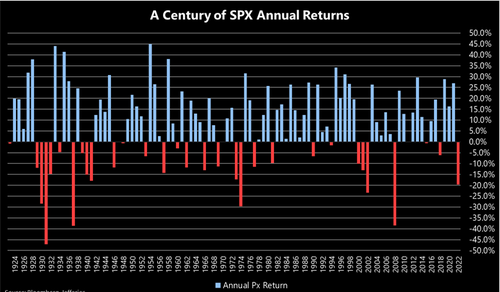 Source: Jefferies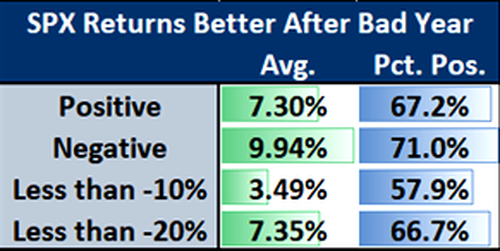 Source: Jefferies
Tesla - "oversolder"
Never catch a falling knife...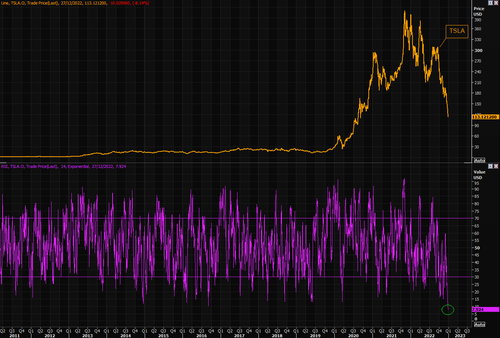 Source: Refinitiv
The pillar of the pillar is stressed
Big tech continues trading poorly. Noteworthy is that Apple volatility has managed "beating" stuff like Google and Amazon volatility recently. After all, Apple has remained the relative king. What if this one gives in as well?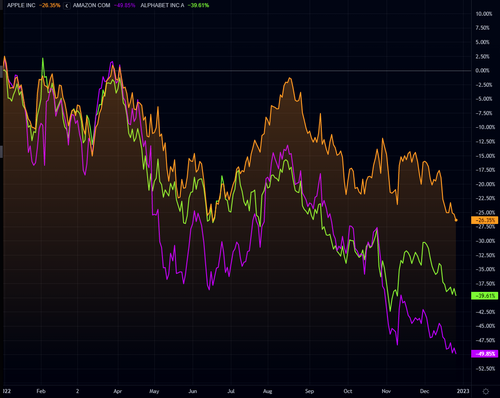 Source: Refinitiv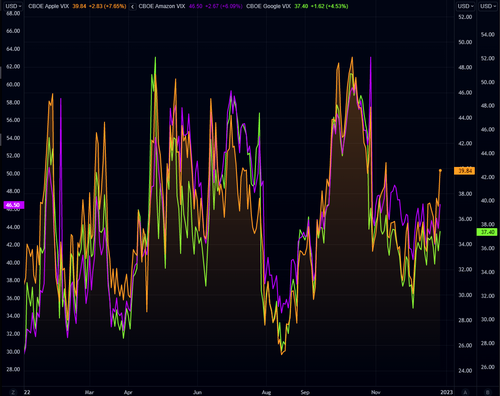 Source: Refinitiv
The drag that will diminish
GS: "The combined drag from fiscal policy tightening and from monetary policy tightening via financial conditions has been very substantial but will diminish in 2023..."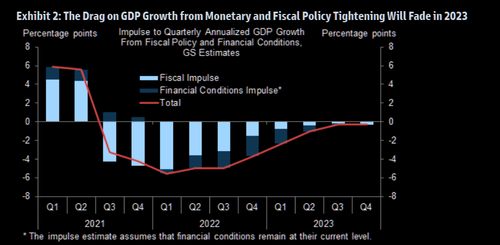 Source: Goldman
See TME's daily newsletter email above. For the 24/7 market intelligence feed and thematic trading emails, sign up for ZH premium here.
Loading...