---
Sell low, buy high mania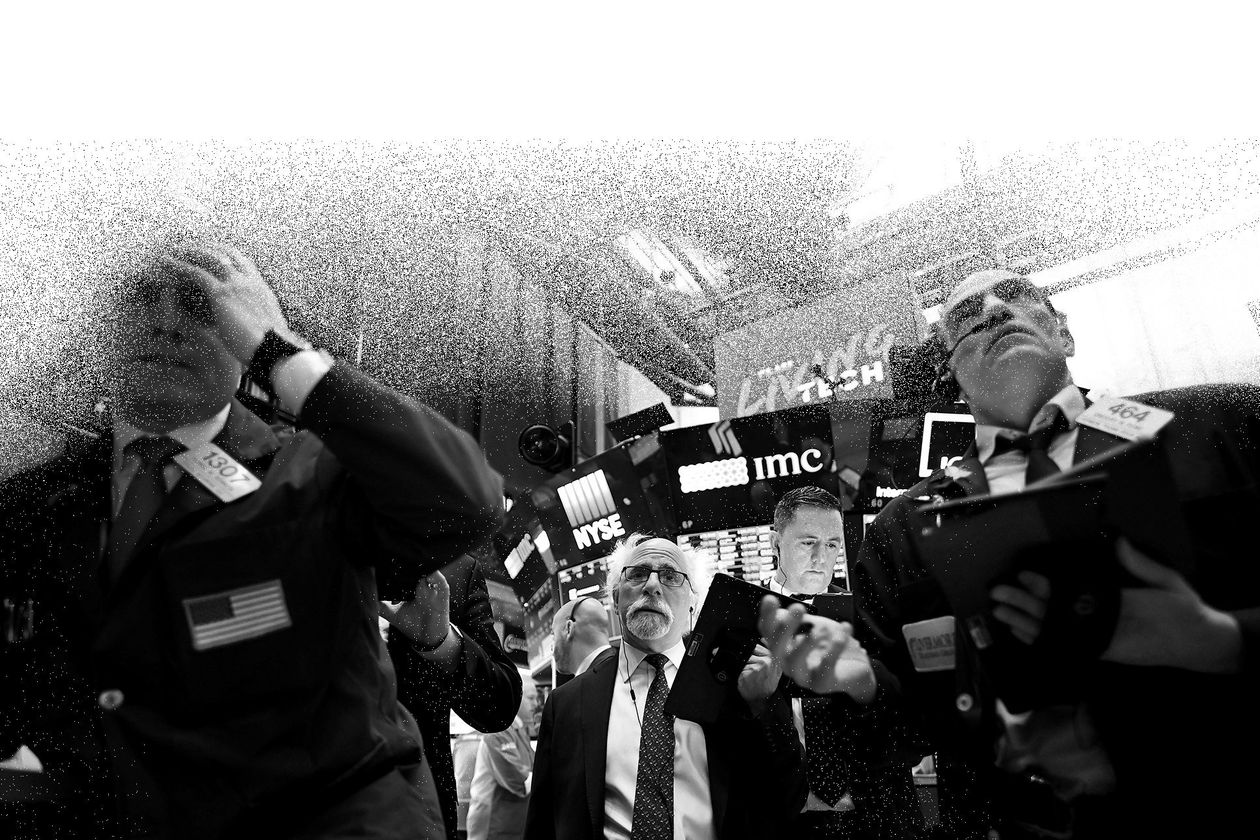 See TME's daily newsletter email below. For the 24/7 market intelligence feed and thematic trading emails, sign up for ZH premium here.
SPX - what is the pain trade?
SPX continues trading stuck in a dynamic wedge like formation. We bounced once again on the strong support levels around the 4140 area. First resistance is coming up just shy of the big 4300 level. Note the negative trend line coming in there as well as the 21 day moving average. Don't forget that short gamma and horrible liquidity remain strong drivers of this market as dealers continue selling lows and buying highs. Imagine the pain should this trade above the negative trend line and the crowd decides to chase the rip...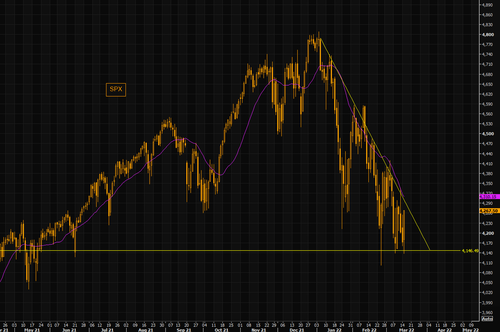 Source: Refinitiv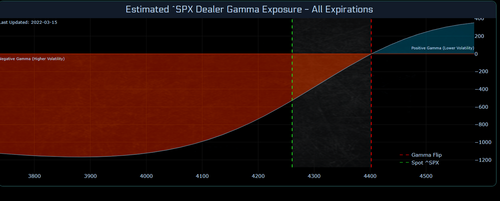 Source: Tier1Alpha
What comes up must come down - oil edition
Oil has given back the entire panic move higher. A week ago analysts were competing about the upside px target for oil, but this week most are quiet. On March 8 (here) we pointed out oil volatility was reversing lower and wrote: "Oil "VIX", OVX, is putting in the first down candle since Russia invaded Ukraine. Early signs of less stress going forward?"
This only shows the importance of watching all dimensions of an asset. Volatility was the early sign this time around. Note Brent is currently below the 21 day (haven't seen that in a long time). First support is the short term trend line slightly lower and then the 50 day. Second chart shows oil vs OVX (oil volatility). OVX remains elevated.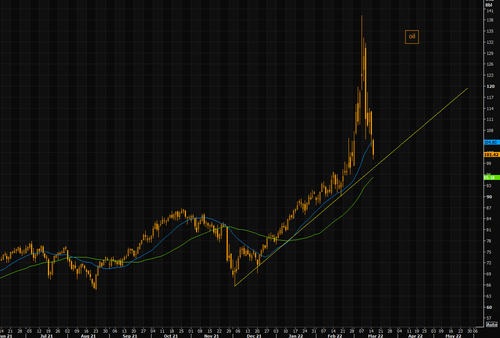 Source: Refinitiv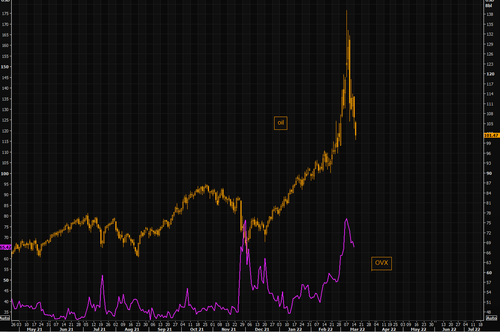 Source: Refinitiv
Gold - max frustration
Gold has not been spared in the latest commodities reversal. Too many got too excited at recent highs with several investment banks upgrading gold after having missed the "easy" part of the trade. On February 10th we outlined the case for gold needing to reverse and that a frustrating consolidation was about to start (premium email subs, sign up here). We pointed out that extremely elevated gold vols was a great way to enhance yield for "must be longs". Gold is approaching the first support levels around the 1920/1910 area (trading just below the 21 day moving as of writing). Gold lacks a trend and remains stuck in a huge range. 50 day comes in at 1870, but that seems distant.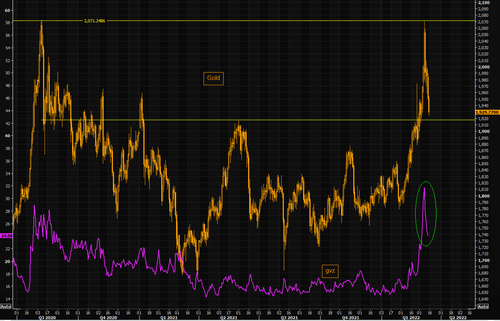 Source: Refinitiv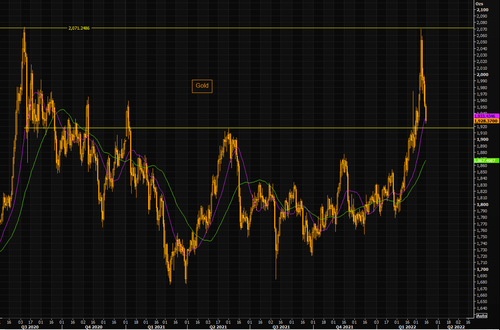 Source: Refinitiv
How much of the growth was real, and how much was COVID?
"Investors are still trying to ascertain the true impact of the revenue pulled forward by Covid. It's still unclear what sustainable growth resembles and what margins look like as expenses normalize and the world reopens. Valuation and positioning recalibration from the liquidity-driven multiple expansion induced by the Fed balance sheet enlargement and Covid-related stimulus is also arising. SHOP, DOCU, ROKU, CHWY, ZM & PTON are all underperforming the SPX and CCMP since 3/1/20, with several trading well below pre-Covid levels. There's also the lingering uncertainty whether Covid has another trick up its sleeve (though the mentality of dealing with Covid has undoubtedly evolved)" (Ron Adler, JPM)
Equity investors cascade puking Europe
Investors sold a record amount of European equity funds for the second consecutive week, redeeming USD 13.5bn worth of their holdings, more than double the USD 6.7bn record outflow in only the previous week. Bernstein:
1. These are record outflows in dollar terms, but when we adjust for changes in AUM over time outflows were stronger during the global financial crises and in 2010.
2. The duration of outflows in previous crisis periods suggest that there may be further selling to come.
3. However, previous historic periods of selling often followed periods of strong sustained buying activity, a pattern not followed by European equity funds since 2018, so capitulation and recovery in the flow data may follow a different playbook this time.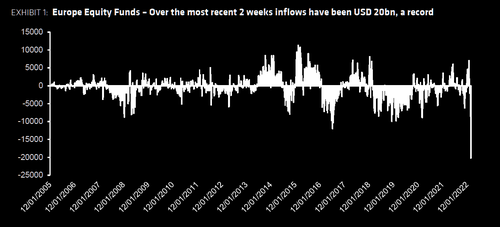 Source: Sanford Bernstein
"Smart" money running lowest net longs since April 2020
The crowd that keeps on under performing has scaled back on net longs...Buy high, sell low?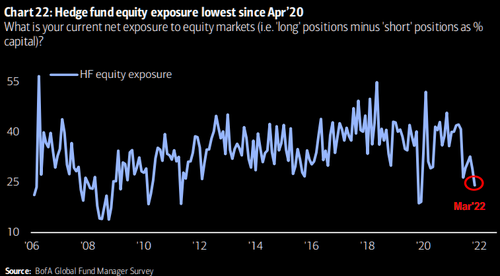 Source: BofA
VIX options liquidity (post the VXX news)
There is not direct impact on VIX options from the VXX news yesterday, but liquidity could be affected. GS writes: "A significant proportion of VIX futures liquidity is linked to ETP trading, so a reduction in VXX secondary share trading could lead to reduced liquidity in VIX futures and options. VIX option markets are already large relative to VIX future markets: ahead of today's VIX expiration, the ratio of options open interest to futures open interest is as high as it has been at any recent point outside the height of COVID."
Is there any asset with rising liquidity?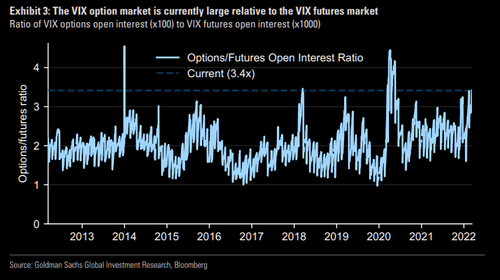 Source: GS
Your balanced portfolio needs a small allocation to Bitcoin
Emphasis on small...GS: "Our analysis suggests that just a small allocation to Bitcoin in a standard US 60/40 portfolio would have enhanced risk-adjusted returns materially since 2014. However, Bitcoin's strongest performance contribution to the portfolio resulted from isolated rallies in 2017, 2019 and 2020, when it received a major boost from the COVID-19 crisis. Since 2014, Bitcoin has often declined during equity drawdowns, as in 2015, 2018 and 1Q20. These large drawdowns, combined with Bitcoin's high volatility, have eventually outweighed the benefits of having it in a portfolio at higher allocations. Even with just a 5% allocation in a 60/40 portfolio, Bitcoin drove roughly 20% of the portfolio's volatility, while US 10y bonds contributed just 2%"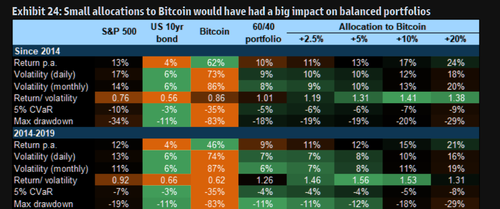 Source: Goldman
Dry Powder
Record high dry powder in private markets. US$ trillions, global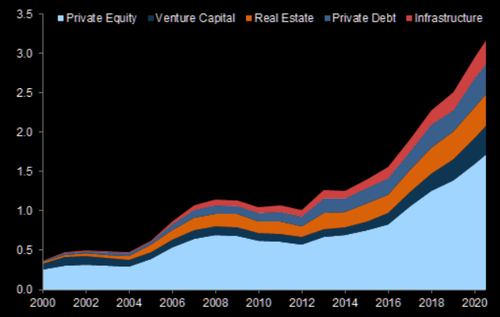 Source: Pitchbook
Asian tech - now that's oversold
HSTECH RSI is at the lowest levels ever. Buy some for the kids (or grandchildren) and forget?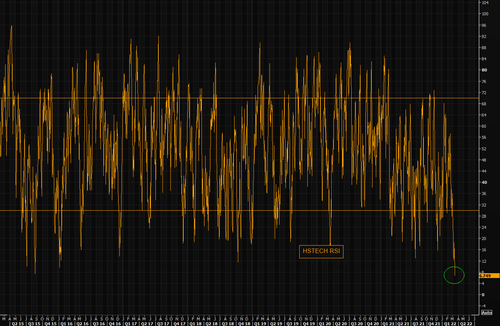 Source: Refinitiv
Loading...