---
Time to fade it?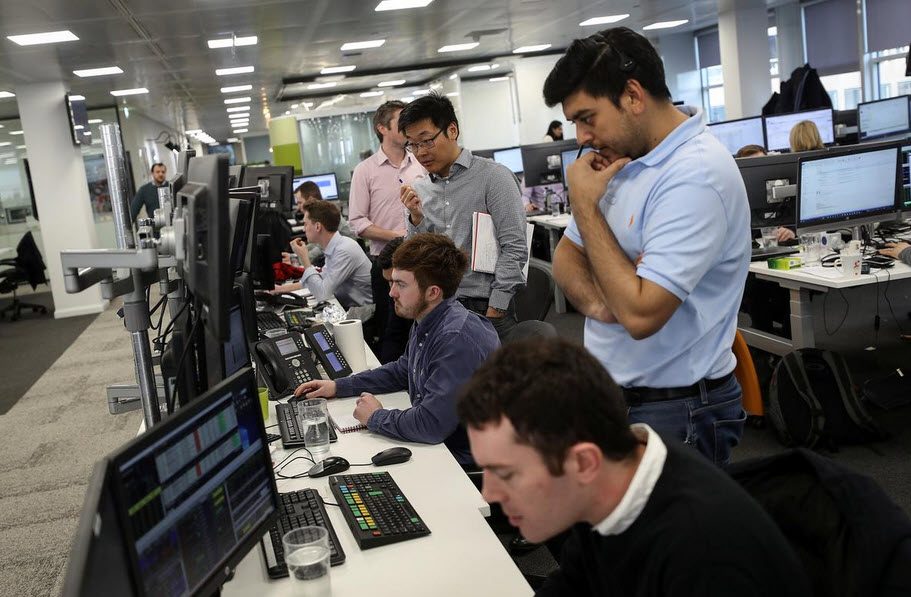 NASDAQ's kiss of the 200 day
From above to below the 200 day moving average. The question is, how many people got sucked into this squeeze buying stuff they never wanted to buy...?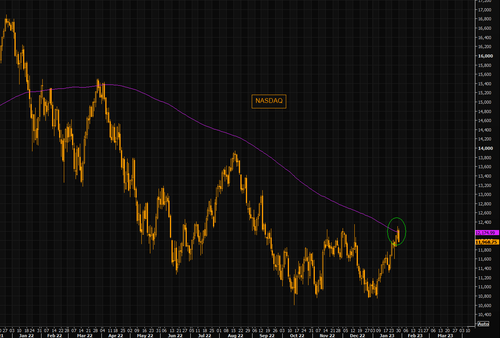 Source: Refinitiv
The inverse to last year - time for a move lower?
JPM positioning intelligence team writes: "On a longer term basis, positioning still looks below average, but hard to argue it's extremely light anymore and the changes in positioning are showing a much more positive swing in the recent past. Thus, perhaps it's possible that we get a reversal in the rally sometime soon…i.e., the opposite of what happened at the end of last Jan/early Feb when the market bounced after the sharp sell-off at the start of the year."
In case you missed THE divergence
Gentle reminder of THE gap chart from last week. SPX vs reserve balances.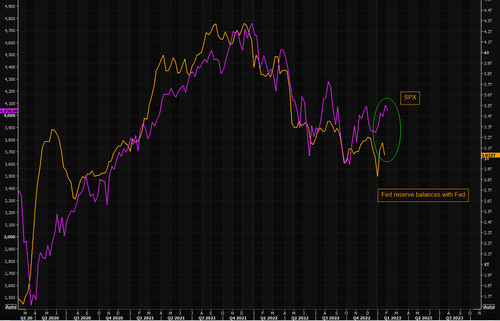 Source: Refinitiv
Wilson doubling down on bearish bets
Wilson thinks we will soon have the final leg of this bear market. "...Bottom line, we double down on our thesis, which is now out of consensus again, based on sentiment and positioning. With month end this week taking some pressure off active managers to keep chasing this rally that is based on a narrative that started in October from much lower valuations, it's time to fade it...A pause is very different this time given the fact the Fed is still doing QT and remains unlikely to cut rates in the absence of a recession. In short, we think the Fed meeting this week will be a reminder of that fact."  (Wilson, Morgan Stanley)
Blowing through the August top
Morgan Stanley's "Global Risk Demand Index" (STGRDI) has risen sharply and is nearing +3…
Source: Morgan Stanley
Euro - pricing perfection
The question is, how perfect is Europe? Note the latest "reversal" of the Citi economic surprise index (Europe - US). Previous reversals have led to the euro moving lower...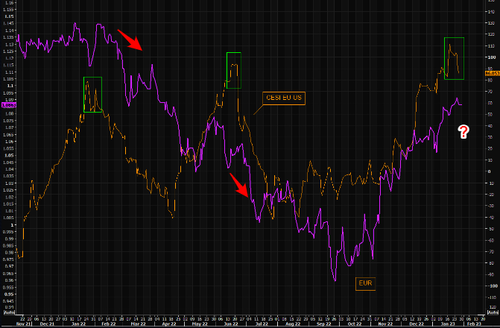 Source: Refinitiv
CTAs are long the euro
In "healthy" size...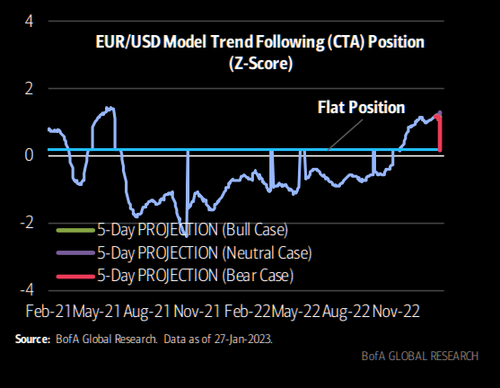 Source: BofA
Cheap euro gamma
Huge macro week, but the EURUSD skew has remained "calm", despite the "spread" between Fed and ECB growing wider...not to mention the huge euro long. We share the view from Goldman's FX sales desk: "...short-datedEURUSD puts could end up being this week's best value in gamma."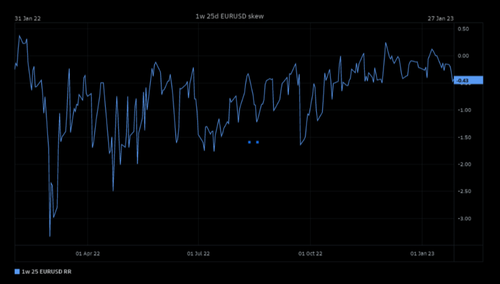 Source: GS
See TME's daily newsletter email above. For the 24/7 market intelligence feed and thematic trading emails, sign up for ZH premium here.
Follow us on twitter: @themarketear
Loading...