---
Tired tech (short term)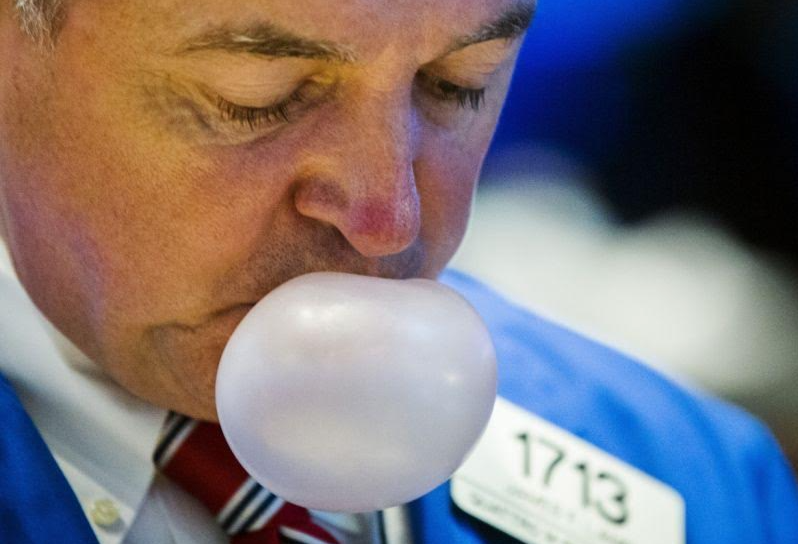 Below is what ZH premium clients received yesterday as one of our TME thematic emails. On rates, tech and volatility. Don't miss the next one, sign up here. 
Was this the bounce?
Here we are with major index futs reversing from overnight highs. Both SPX and NASDAQ futs reversed right on short term resistance levels.
We would love to see how this behaves should we dip once more from here.
While Spoos is above the 50 day, NASDAQ is right on it...watch those yields moving higher again.
Rates matter...especially for tech. Then you have the power crunch in China to consider as well. Hard to produce all those iPhones if Beijing is tightening the energy consumption policy...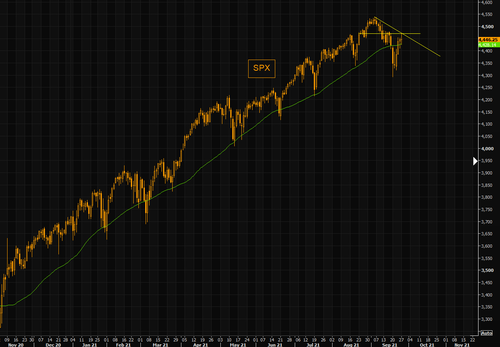 Source: Refinitiv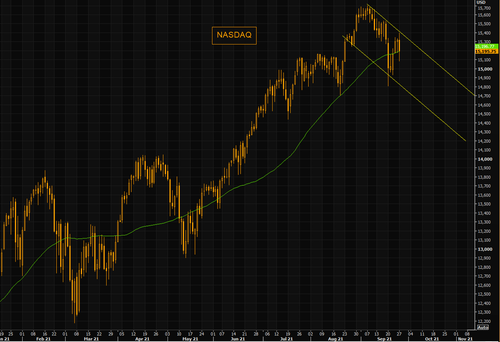 Source: Refinitiv
Unstoppable yields - remember what happened last time?
The break out move in yields continues. Believe it or not but the US 10 year is up 20 handles in three sessions. That is "impressive", and it matters...
First big resistance to watch is at 1.55%.
Tech is the pillar of this market and the rate sensitive play.
Technology is 80% bet on rates, 20% on continuation of market share, margin.
Last time rates "suddenly" surged 20 bps was back in Feb and it was enough to impact NASDAQ. We doubt NASDAQ can take this move in yields, at least not in the short term.
Fade the bounce (here)?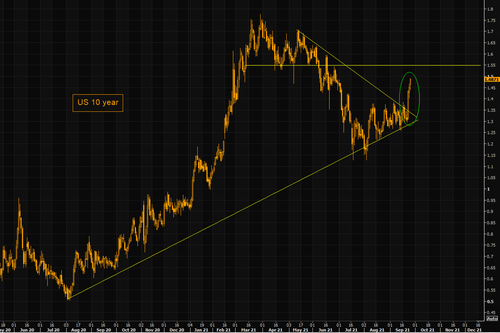 Source: Refinitiv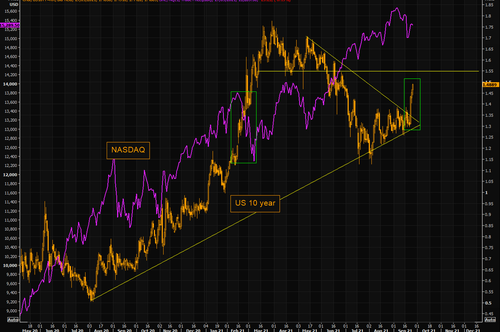 Source: Refinitiv
Remember NASDAQ's rates "connection"?
It used to be about rates...Will people rediscover what tech is about?
Last time yields traded here, NASDAQ was some 5% lower.
NASDAQ vs US 10 year inverted gap very wide here.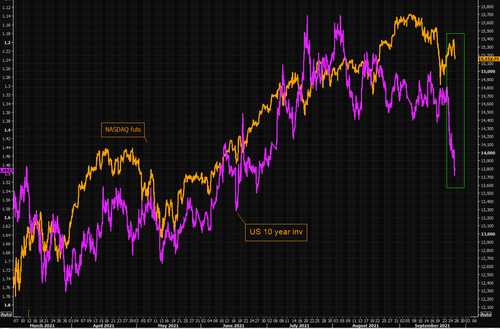 Source: Refinitiv
Tech stress on the rise
Yields up, tech down. NASDAQ continues to trade well offered, especially on a relative basis.
Noteworthy is the relatively more well bid VNX vs VIX. Tech stress is back given the trajectory higher in yields.
Second chart shows the US 10 year vs the VXN/VIX ratio.
Third chart shows the US 10 year vs the Russell/NASDAQ ratio making a big comeback, trading at mid July level.
Tech is tired and stressed...but above all it remains the pillar of this market.
Let's see how tech behaves going forward, but given the fact QQQ is in short gamma, things could easily get "dynamic" again...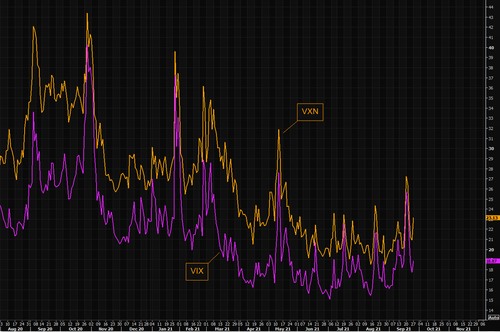 Source: Refinitiv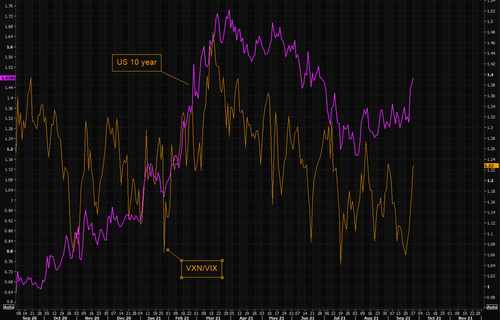 Source: Refinitiv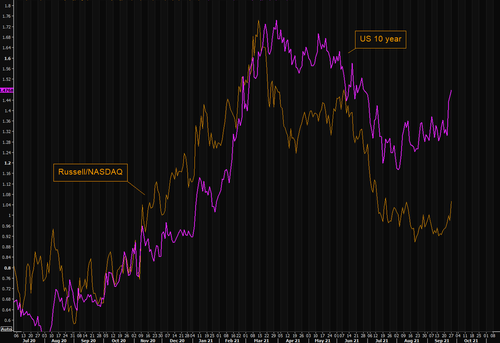 Source: Refinitiv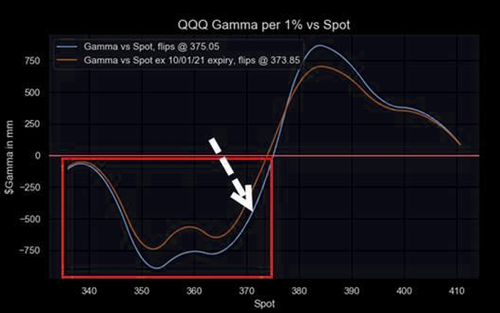 Source: Nomura