---
TME weekend: Tech unraveling, cheap hedges and oil chasing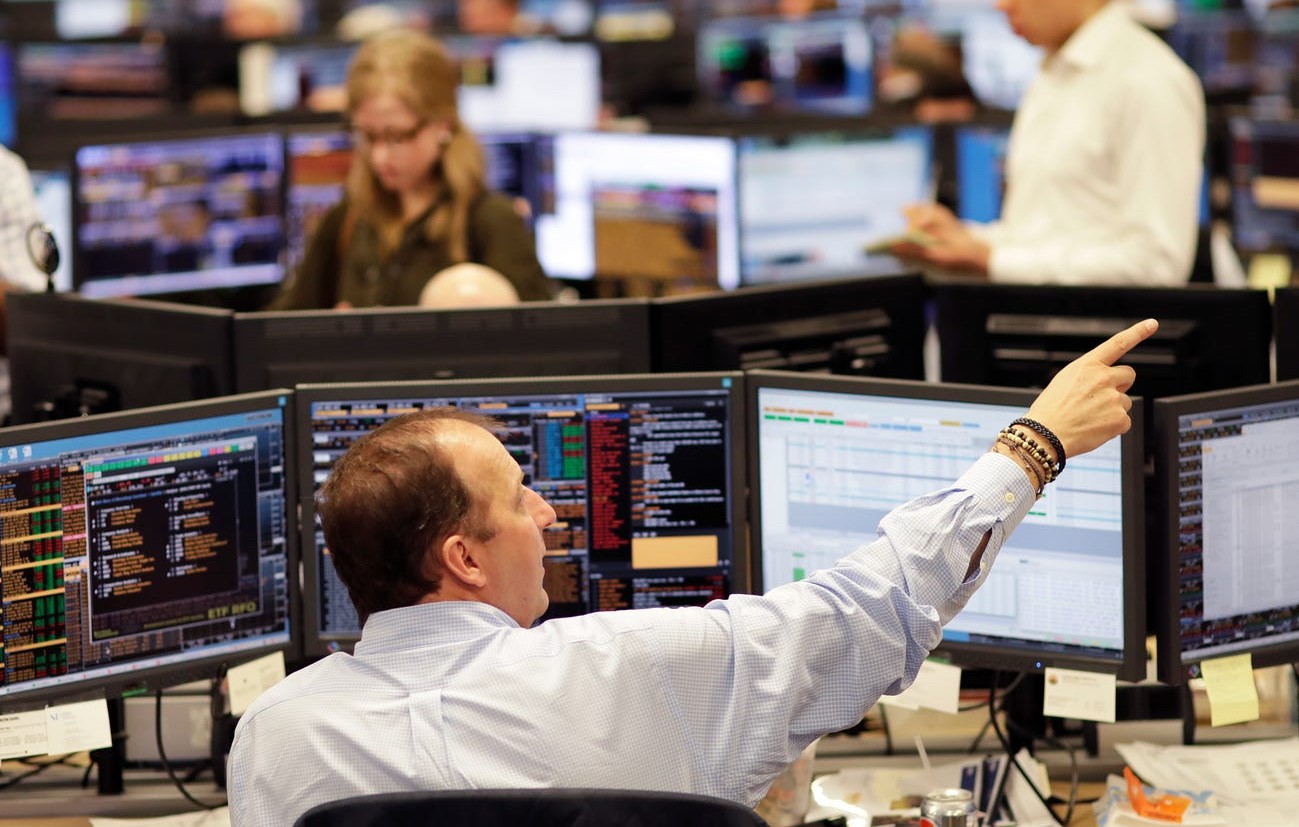 99 and counting
Do we see 100 days without the SPX selling off 1.5% or more...?
Source: Refinitiv
Lot of selling
US single stocks see the largest net selling in two months, driven by short sales in Info Tech and Utilities sectors.
Long-only net flow hits a two-year low, with a notable sell-off in Info Tech, despite stocks finishing positively on Thursday. (GS PB)
Source: GS
Hedge funds starting to sell Tech
Over the past 5 days, JPM saw nearly 3z net selling in US Tech (Semis and Tech Hardware), 1z net selling in EMEA Tech (Semis mostly), and 3z net selling in Japan Tech (Tech HW, Semis, and Software).  Is this a blip or the beginning of something bigger...? (JPM PI)
Its not as expensive as it looks
"The S&P 500 trades at 19X P/E on a next-12-months earnings estimate basis. But if you remove the 7 biggest stocks from the index (the mega-cap Tech FANGMAT complex), the remaining 493 stocks trade at a more reasonable 17X P/E. And the median stock in the index also trades at 17X -- a median stock multiple that we have seen frequently since 1995"
Source: Goldman
Ex AI
S&P 500 and S&P 500 ex AI P/E.
Source: Macrobond
AI and ESG risks
Shaolei Ren, researcher at the University of California, and team estimate that "ChatGPT gulps up 500 milliliters of water (close to what's in a 16-ounce water bottle) every time you ask it a series of between 5 to 50 prompts or questions" (AP).
How do you price that ESG risk?
~zero percentile
Goldman's great derivatives desk points out: "...two thirds of SPX constituents (330 stocks) have implied vol trading sub 10th percentile (3y lookback), one fifth of SPX constituents (100 stocks) have implied vol trading in the ~zero percentile". Using optionality for playing various directional plays as well as hedging the book looks attractive, despite the vol move on Friday.
Source: GS
This is new
US 10 year up, and bond volatility, MOVE, down.
Source: Refinitiv
MOVE and equity positioning
Discretionary equity positioning has been closely tied to what bond volatility has been doing.
Source: DB
Computers pressing oil longs
CTAs have increased their oil long aggressively during the latest squeeze.
Source: DB
See TME's daily newsletter email above. For the 24/7 market intelligence feed and thematic trading emails, sign up for ZH premium here.
Loading...