---
Trading trend reversals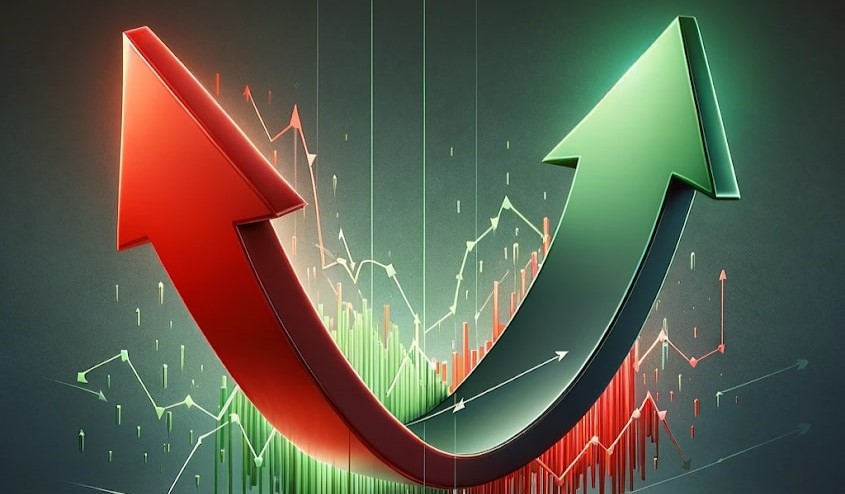 Keep it simple
Selling trend lines... Both SPX and the TYc1 futures reversing perfectly.
Source: Refinitiv
Bond vs equity volatility
The MOVE vs VIX ratio has moved higher recently. Dominic Wilson's idea is that equities just need some rates stability (ie lower MOVE) to continue to perform. "...for equities you probably just need to have more stability". Watching the MOVE closely going forward, especially post today's price action in rates.
Source: Refinitiv
Oil fear not buying it
The gap between oil volatility, OVX, and the VIX is very wide.
Source: Refinitiv
Semis
Albert Edwards: "Semiconductors last saw this surge just prior to Nasdaq collapse…and sales levels aren't currently supporting high IT inventory".
Source: Soc Gen/JPM
Stretched Tech
S&P500 Tech relative (chart 1). MSCI World Tech 12m forward. P/E relative (chart 2). S&P500 Tech relative and US 10Y bond yield (chart 3).
Source: JPM
Source: JPM
Source: JPM
IWM call mania
Small cap call open interest has exploded to the upside. Russell volatility is well bid and with skew at 10 year lows, GS derivatives desk thinks call spreads are attractive as you take advantage of relative elevated upside volatility (and is a cheap way to hedge Russell shorts).
Source: GS
Small cap zombies...
...are many.
Source: Soc Gen
Bankruptcy bull
US Bankruptcy filings, by year.
Source: S&P Global
The bitcoin surge
JPM's position proxy based on open interest in CME Bitcoin futures contracts has seen a huge move higher.
Source: JPM
See TME's daily newsletter email above. For the 24/7 market intelligence feed and thematic trading emails, sign up for ZH premium here.
Loading...