---
Valuation and draw-downs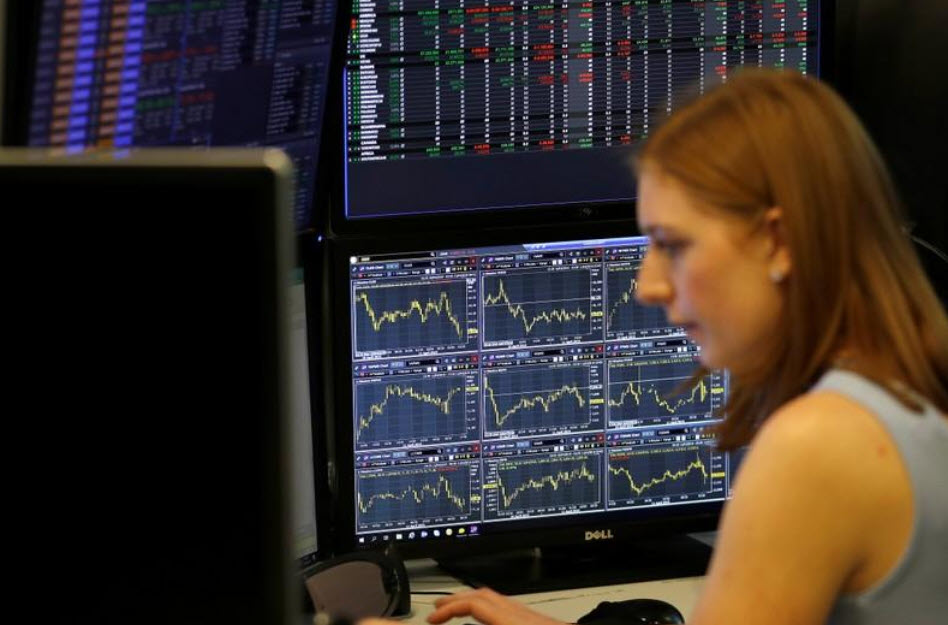 See TME's daily newsletter email below. For the 24/7 market intelligence feed and thematic trading emails, sign up for ZH premium here.
Valuation multiple contraction
Here is a global view on how index level P/E multiples have performed and compared to historical average/prior cycle peak.
1. In MSCI China, the multiple has contracted ~17% from 11.9x at the start of the year versus 9.9x currently.
2. In MSCI Europe, markets are currently at 12.5x and has contracted ~20% year-to-date from 15.6x at the start of 2022. Our European equity strategist calculate that the prior cycle peaked at ~25x and the historical average sits at 13.3x implying a similar risk view to that of China.
3. In the US, the multiple has contracted at a similar rate of ~19% year-to-date from 21.4x to 17.4x today, but at trough was -23% on May 20th. In contrast to MSCI China and MSCI Europe, the S&P500 is still above the historical average (since 1989) of 16.2x implying that there is more downside risk that can playout in 2022.  (Morgan Stanley)
FAAMG has given back all gains generated during 2021
Presented without comments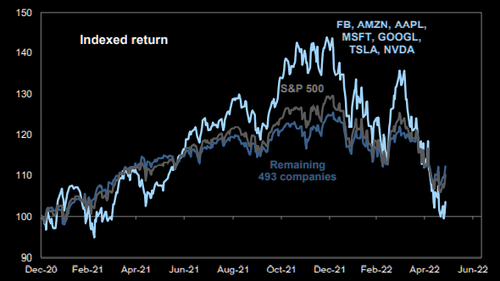 Source: Goldman
Tech takes time to heal
It took tech a decade before it started out performing again. Do you still buy that dip?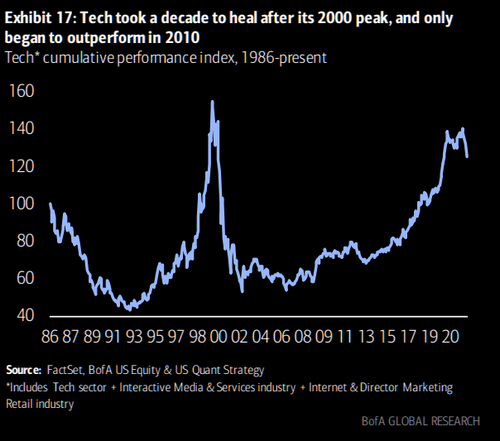 Source: BofA
Retail has already puked a lot of longs
Especially when it comes to tech...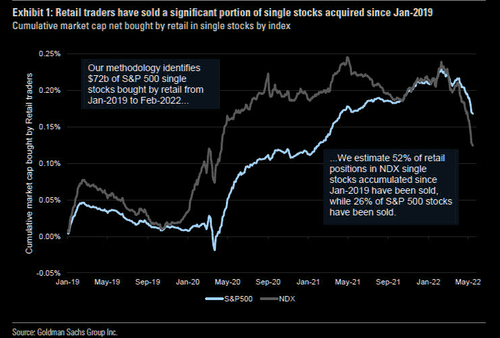 Source: GS
Remember small caps?
Valuations have come down fast...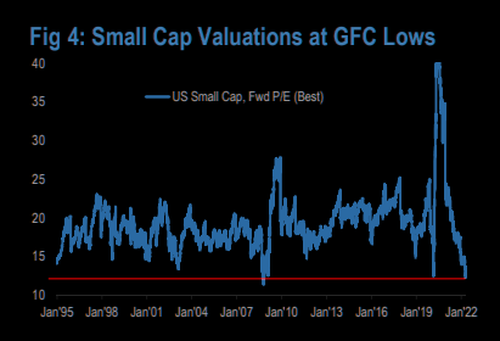 Source: JPM
Drawdowns
In the Russell3000, ~189 companies are unprofitable within the larger 429 technology companies in the index (~44%). To date, the Unprofitable Tech drawdown has experienced a 73% drawdown versus '00 Tech Bubble drawdown of ~89%. Again, this similarly suggests there could be more downside yet to be experienced by US markets. To give further context to the pain under the surface, in the Russell3000 for example, ~50% of stocks are down more than 30%, ~28.5% are down more than 50%, and 16% are down more than 70% from their 52-week highs. (Morgan Stanley)
Expensive has become relatively cheap(er)
JPM's Dubravko shows the most recent collapse of expensive vs the market and vs value. Is it time to chase much cheaper expensive stuff on a relative basis?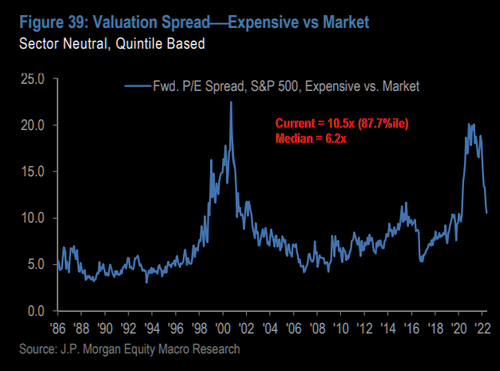 Source: JPM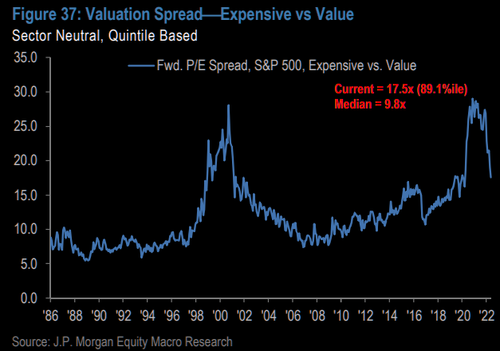 Source: JPM
Goldman's sentiment indicator still screams BUY
Note that this was the May 20th reading. Let's see how it looks after this squeeze...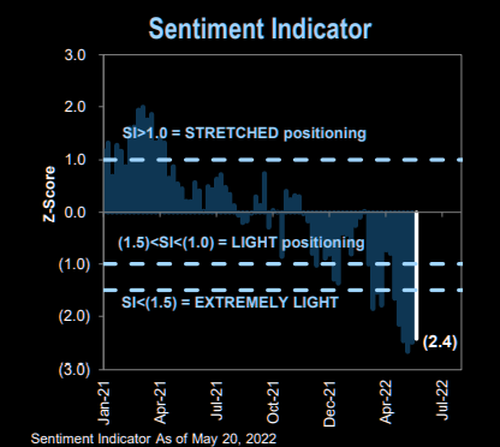 Source: Goldman
An uptick in short interest
Still very low level though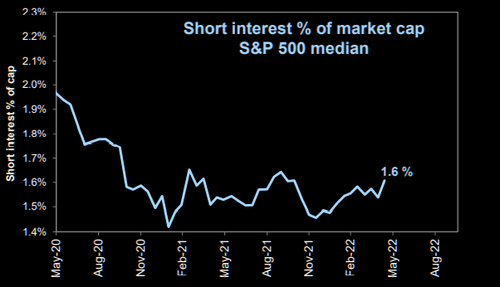 Source: Goldman
Capacity to spend versus desire to spend
MS' US Equity Strategy Team recently ran a survey of ~2,000 US Consumers with MS' AlphaWise Team. The results showed that consumers are feeling the effects of the very high level of inflation. The survey results showed that that 62% of people surveyed listed inflation as their number one concern for 2022 (up from 56% three months ago). 
High inflation, especially with respect to gasoline, acts as a regressive tax on consumers, and they are feeling the burden of it. More than 50% of consumers are planning to cut back on spending over the next six months due to inflation and an even higher share of lower income consumers are expecting to reduce spending. The majority of these spending cuts are expected to come from highly discretionary categories including dining out and footwear / apparel.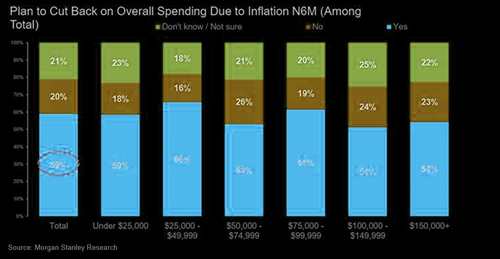 Source: Morgan Stanley