---
DC Swamp In Crosshairs? Models Indicate Storm Advancing Up East Coast 
The National Hurricane Center is tracking a storm off the Florida coastline. Computer models forecast a direct hit for the Mid-Atlantic region late Saturday into Sunday. 
The storm will be several hundred miles away from North Carolina's coast by Friday afternoon. Models show the storm will make landfall or come extremely close to the Outer Banks in the early hours of Saturday and ride up the Chesapeake Bay late Saturday, with the possibility of even strengthening.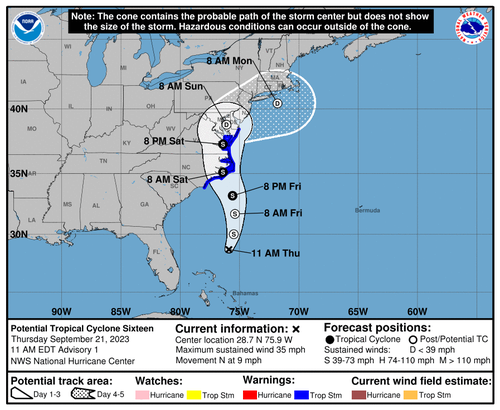 "Around that time, it will pass over the Gulf Stream on its way toward the Chesapeake Bay. The warm Gulf Stream waters will help an uptick in convection, or thunderstorm activity, near the storm's center. That could lead to it being classified as "subtropical" — part nor'easter, part tropical," Capital Weather Gang meteorologist Matthew Cappucci wrote in a report on Thursday. 
"There is a possibility of life-threatening inundation from rising water moving inland from the coastline," NWS wrote in an early morning update.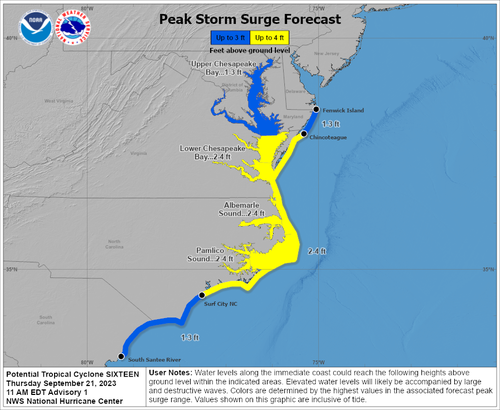 From the Carolinas to Washington–Baltimore metro area to New York City, gusts of 40 mph, with some areas exceeding 50 mph near the coastline, could be seen.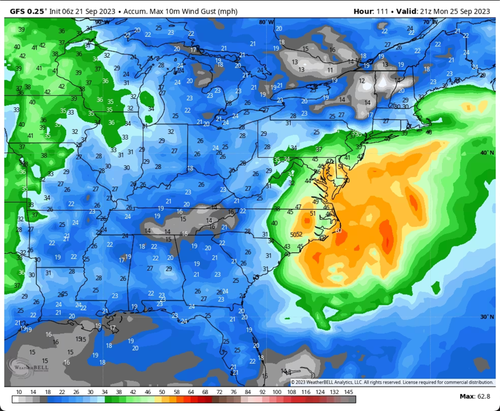 Heavy rainfall is expected for major US East Coast cities. Some areas see 2 to 4 inches of rain - or about a month's rainfall.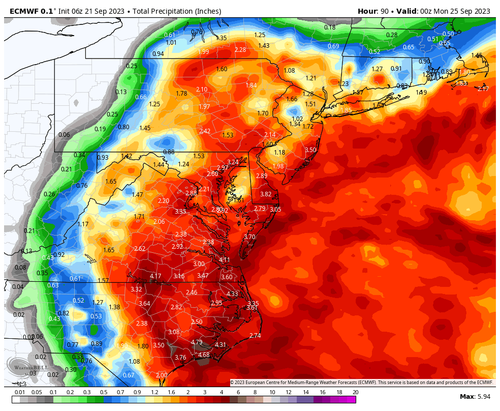 The storm won't be enough to drain the 'DC swamp.' 
Loading...