---
US Northeast Blanketed With Massive Smoke Plume From Canadian Wildfires
The haziness in the skies over parts of the US Northeast is courtesy of wildfires burning across Western Canada. 
"While high pressure guarantees fair dry weather today, a plume of smoke from Canadian wildfires will persist over the region and dim the sunshine, especially over the far western counties. Skies could appear as a hazy mid-summer day," the National Weather Service of Buffalo, New York, tweeted early Wednesday morning.  
NWS tweeted an image of the massive smoke plume pouring down from Canada into New York, Pennsayviana, Maryland, Washington, DC, and Virginia.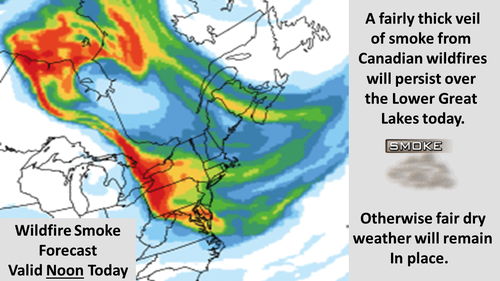 The Capital Weather Gang tweeted a satellite image of the smoke plume. 
Can see the wildfire smoke from Canada over the Northeast and Mid-Atlantic on satellite this morning. A particularly thick plume is over the DC area at the moment. Could continue to see it over the region at times the next few days with northwest winds aloft. pic.twitter.com/ZIfzot3lYN

— Capital Weather Gang (@capitalweather) May 10, 2023
Here's another satellite image of the smoke over Mid-Alantic states. 
The wildfires stem from Canada's top oil-producing province, Alberta, which declared an emergency over the weekend as dozens of wildfires rage across the region. As of Wednesday morning, there were 81 fires, 24 of which were classified as out of control. Evacuation orders have been posted for more than 30,000 people.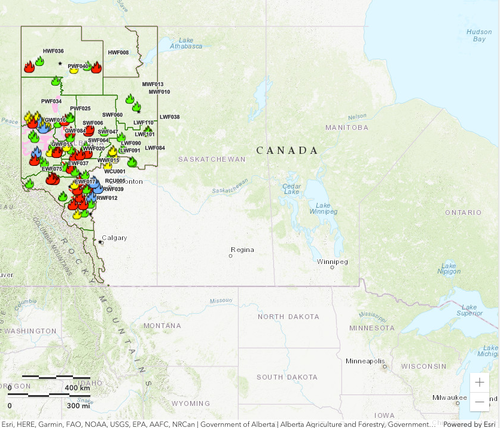 Also, the fires have affected 280,000 barrels of oil equivalent per day of Canadian energy production, or about 3% of the country's output. 
Loading...