---
China Plans Military Base In Cuba In Response To US Support For Taiwan
Chinese troop stationed on America's doorstep? The Wall Street Journal is reporting Tuesday that China is in negotiations with the Cuban government to establish a a new joint military training facility on the island.
The newspaper says the two sides are already in advanced negotiations about opening the facility, which would reportedly be in northern Cuba, sparking fears among US officials that it could eventually host a permanent Chinese troop presence. The Biden administration is seeking to intervene with Cuban officials, attempting to block the possibility. 
It's also believed that China would expand its espionage capabilities and activities given the military foothold would be a mere 100 miles off Florida's coast. This comes on the heels of widespread reports earlier this month that China wants to use Cuba as a base of spy operations, to potentially sweep up communications of American military installations across the southeast United States.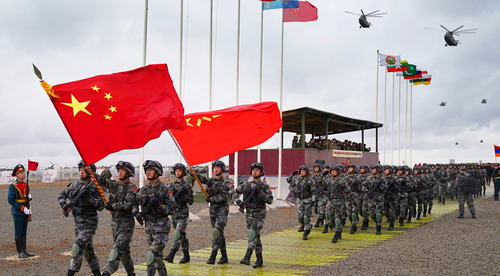 Biden administration officials then in follow-up admitted that China has had a spy base in Cuba since at least 2019 (though without specifying whether this is a standalone base or consulate). 
The new WSJ revelation is based on anonymous US intelligence sources and documents. "Discussions for the facility on Cuba's northern coast are at an advanced stage but not concluded, U.S. intelligence reports suggest," the publication writes. "The Biden administration has contacted Cuban officials to try to forestall the deal, seeking to tap in to what it thinks might be Cuban concerns about ceding sovereignty."
But the report underscores that US intelligence itself is less than certain regarding an impending joint Chinese-Cuban military base:
U.S. officials said reference to the proposed new training facility in Cuba is contained in highly classified new U.S. intelligence, which they described as convincing but fragmentary. It is being interpreted with different levels of alarm among policy makers and intelligence analysts.
According to further details in the WSJ report:
Most worrying for the U.S.: The planned facility is part of China's "Project 141," an initiative by the People's Liberation Army to expand its global military base and logistical support network, one current and one former U.S. official said.

China and Cuba already jointly run four eavesdropping stations on the island, according to U.S. officials. That network underwent a significant upgrade around 2019, when a single station expanded to a network of four sites that are operated jointly, and Chinese involvement deepened, according to the officials.
We emphasized in our earlier commentary on deepening China-Cuba relations that from Beijing's perspective, Cuba is 'fair game' given Washington's longtime presence in Taiwan. The level of US military and intelligence infrastructure in place across the South China Sea and among Washington's regional allies not far off China's coast, even firmly entrenched on the island of Taiwan, are already immense and growing. Of course for Americans, Monroe Doctrine assumptions are still alive and well, and deeply ingrained.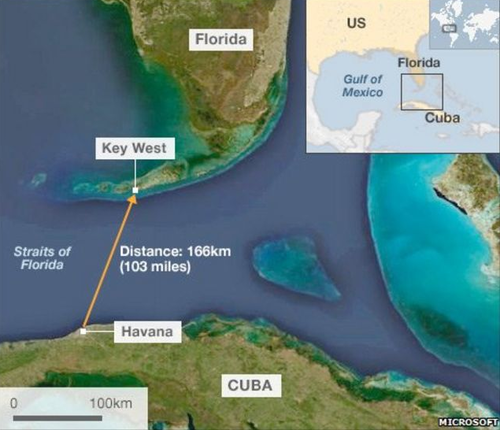 US intelligence and the WSJ are catching on and belatedly acknowledging this crucial factor...
"Some intelligence officials say that Beijing sees its actions in Cuba as a geographical response to the U.S. relationship with Taiwan: The U.S. invests heavily in arming and training the self-governing island that sits off mainland China and that Beijing sees as its own," WSJ writes. "The Journal reported that the U.S. has deployed more than 100 troops to Taiwan to train its defense forces."
And additionally, the report spells out the following:
Taiwan is roughly 100 miles from mainland China, about the same distance Cuba is from Florida.

China has no combat forces in Latin America, according to U.S. officials. Meanwhile, the U.S. has dozens of military bases throughout the Pacific, where it stations more than 350,000 troops. Chinese officials have pointed this out when they push back on American efforts to counter their military expansion outside of the Indo-Pacific.
Indeed both China and Russia have long pointed out such Washington hypocrisy when it comes to expanding troops presence and military infrastructure abroad. 
Perhaps with that in mind, Secretary of State Antony Blinken tried to calm Beijing's worst fears when he stressed in a press briefing at the end of his two-day Beijing trip where he met with President Xi Jinping, "We do not support Taiwan independence."
And yet, by trip's end it became clear that little progress was made toward mending US-China relations, given for example Xi refused to resume direct military communication with Pentagon officials. He even shut the door on restoring a military crisis hotline, which helps to two sides avoid inadvertent conflict in places like the South China Sea, where both frequently patrol.
Loading...