---
To Choke Migration to US, El Salvador Hits Africans, Indians With $1,130 Fee
In what's seen as an attempt to throttle the stream of migrants who proceed to the US border, the government of El Salvador has started hitting passengers arriving from Africa and India with a steep $1,000 tax. 
If that is indeed the motive, El Salvador's government is hiding it. Rather than referencing migration to the United States, the official announcement of the new policy implied it was necessary for ongoing "modernization and expansion projects at the El Salvador International Airport," and cited "an increase in the number of passengers entering, leaving and connecting at the airport, compared to previous years."
The $1,000 tax has been named the "Airport Improvement Fee." After factoring in El Salvador's 13% value added tax, the total cost rises to $1,130. Collection began on Oct. 23.
Under the Biden administration, the United States just set a new record for illegal immigration -- 3.2 million in the 2023 fiscal year that ended Sep. 30. This week, Salvadoran President Nayib Bukele received a visit from the US Assistant Secretary of State for Western Hemisphere Affairs, Brian Nichols. The announced discussion agenda included "migration cooperation and security" (along with the supremely woke-sounding topic of "inclusive economic prosperity"). 
Had an excellent meeting with @nayibbukele. We discussed El Salvador's support for the international mission in Haiti, efforts to promote foreign direct investment in El Salvador, bilateral cooperation on rule of law, and mutual efforts to address irregular migration. -BAN pic.twitter.com/cLcCOHYlAT

— Brian A. Nichols (@WHAAsstSecty) October 26, 2023
With its new, US-friendly tax-hammer, El Salvador stands in stark contrast to nearby Nicaragua. In August, Associated Press reported on a major surge of migration from the West African country of Mauritania to the United States -- via Nicaragua, which has "relaxed entry requirements [that] allow Mauritanians and a handful of other foreign nationals to purchase a low-cost visa without proof of onward travel." One of the advertised avenues for that particular Mauritania-to-US pipeline routes migrants to Nicaragua via Turkey, Colombia and El Salvador. From Managua, smugglers haul the migrants north on buses. 
To facilitate enforcement of El Salvador's new tax on African and Indian passengers, airlines are now required to identify inbound passengers who are subject to the tax and provide a list to airport officials. The tax will apply to passengers coming from India and 57 African countries: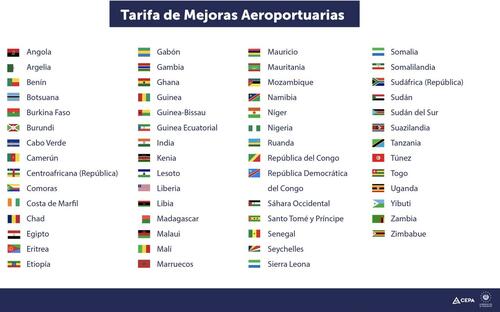 In another move that's heartwarming for American conservatives, El Salvador's President Bukele has slashed the homicide rate in the world's former murder capital by way of mass incarceration of members of the MS-13 and 18th Street gangs. The gang murder and mayhem was itself a spark for migration to the United States from El Salvador, and fears of gang-based violence has been one of the accepted rationales for seeking asylum in America.   
Video from the president of El Salvador.

Seems like "lock up all the guys with gang tattoos all over their bodies and throw away the key" was pretty low-hanging fruit?

It's interesting how many countries can't even manage that. The criminals make it easy pic.twitter.com/xUk2Cj1l3U

— Richard Hanania (@RichardHanania) February 25, 2023
Loading...