---
Citadel CEO Ken Griffin Bashes Bidenomics
Citadel founder Ken Griffin sharply criticized the Biden administration's efforts to persuade Americans of a strong economy through the promotional campaign called 'Bidenomics.' The billionaire said the strategists who told the administration to run on Bidenomics before the 2024 presidential election have "no idea how to read an economics textbook." 
"The American public knows things aren't working in this economy for them," Griffin told Bloomberg at the Global Macro Conference in Miami Tuesday. 
He said, "Whoever told him [the president] to run on Bidenomics has no idea how to read an economics textbook." 
Griffin's Bidenomics critique comes days after Politico reported members of the Progressive Change Campaign Committee met with the Biden administration in September and October to brief them about the Bidenomics' branding failure. They presented numerous polling data that showed Americans aren't convinced about economic policy accomplishments under the president.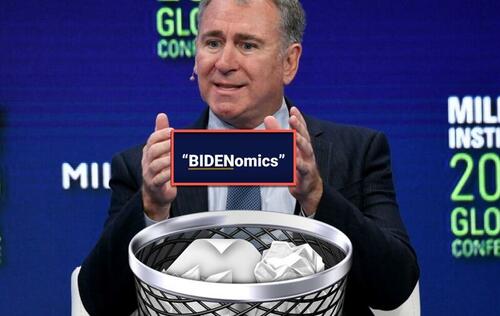 "Democrats can't just hammer people over the head with an insistence that the economy is great," Adam Green, co-founder of the PCCC, told Politico.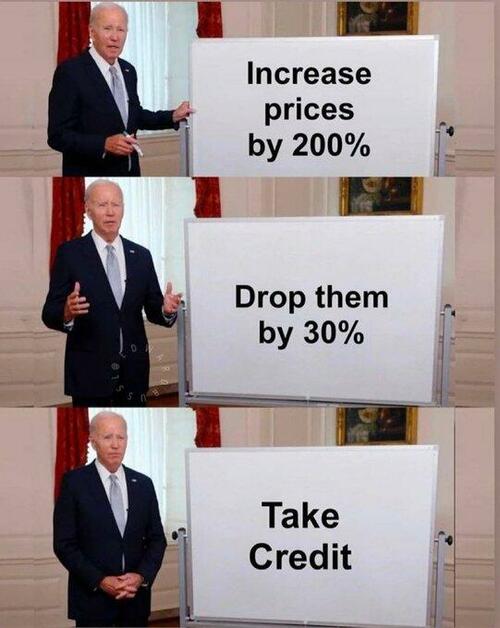 As we noted, the Bidenomics campaign in corporate media started around late June, as shown in the surge in headlines for the term "Bidenomics."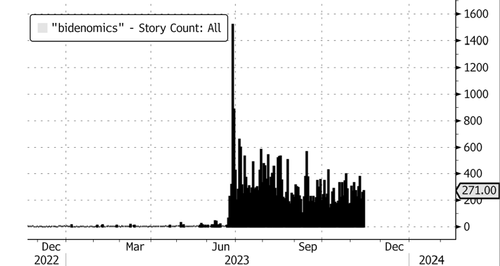 Even with the corporate press cheerleading Biden's alleged economic successes, the president's approval polling data via Real Clear Politics went down.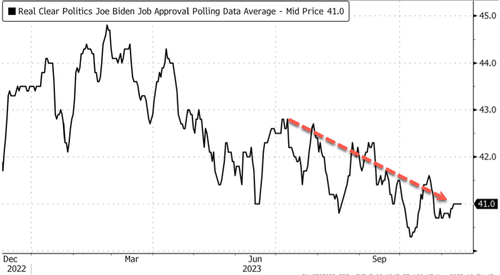 The reason is straightforward why the Bidenomics campaign failed: US real average wages were negative for two years in the worst inflation storm in a generation. Consumers understand shelter, food, and gas prices are still high, forcing many working poor to drain personal savings and rack up insurmountable credit card debt just to survive. No matter how much Biden officials tout Bidenomics, people are angered because of their empty wallets.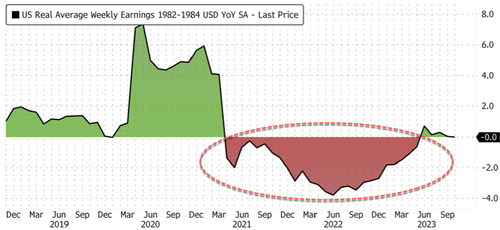 Griffin also said during the conference that Miami will become the new 'Wall Street,' displacing New York City: "We're on Brickell Bay, and maybe in 50 years it will be Brickell Bay North how we refer to New York in finance."
Loading...