---
Philadelphia City Council Votes 14-1 To Ban Safe Injection Sites
It is possible that the far left sociopaths running most major American cities have finally had enough?
That could be the case in Philadelphia, where hours after large portions of downtown were ransacked and looted as part of "protests", the city's town council voted to ban safe injection sites from opening up in the city.
Councilmember Quetcy Lozada told CBS Philadelphia, who reported the decision: "This is a ban on being able to put a center like this one in a community."
"This bill puts the decision in the hands of people, the people who live there and would be directly impacted by it," Lozada added. 
The bill "creates a zoning rule in nine of 10 city districts prohibiting the sites", CBS Philadelphia reported. The 14-1 vote overrode a veto by far left Mayor Jim Kenney, the article says.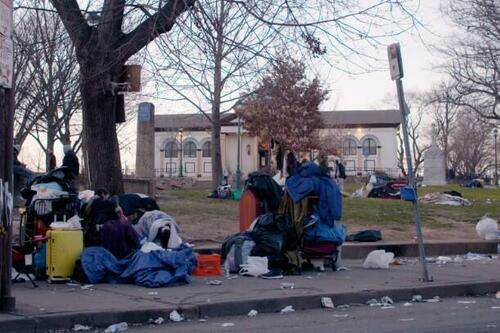 Now, organizations would have to get a zoning variance for such a facility, and that would require community approval, the report says. 
But the ban wasn't without its opponents, with some in the city coming before the city council to argue the need for such sites. 
Holiday Davis, of the Soul Collective (whatever that means), stated: "Overdose prevention sites offer an opportunity to bring those activities inside, offer safe disposal of needles and other litter, and offer pathways to medical care and drug treatment. And most importantly, save lives."
Kensington resident Moses Santana added: "It's gonna get people off the streets. It's going to get people out of the park, get needles off the street, get people into treatment."
Councilmember Jim Harrity was one of several to retort, stating: "The way we do that is through long-term recovery. Not giving them a space where they can continue to harm themselves."
Lozada concluded: "Push for enforcement in that community. We need to bring back the conversation of prevention and recovery."
Loading...