---
US Pilot Shortage Might Not Be Resolved Until 2032 
Air travel demand soared back to pre-Covid times during the Fourth of July holiday weekend. But with rising demand for air travel comes persistent flight delays and cancellations due to a pilot shortage. Some of the reasons for a pilot shortage have been a surge in early retirements during the pandemic, a mandatory retirement age of 65, a shrinking pool of potential pilots from the military, and a challenging value proposition for civilians to pursue a career as a pilot. 
We have told readers there's "no quick fix" to the severe pilot shortage. Airlines like American Airlines have seen flight disruptions this summer due to a lack of pilots.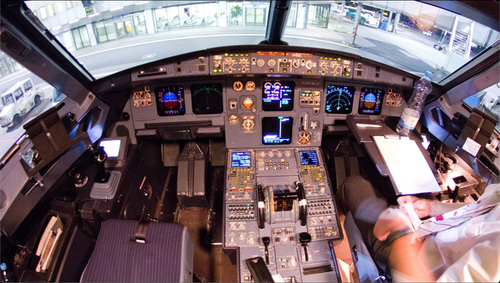 Current figures from the Federal Aviation Administration show the aviation industry is short 32,000 commercial pilots, mechanics, and air traffic controllers -- and the gap continues to expand by the year.
Transportation Secretary Pete Buttigieg told CBS News his office is investigating several airlines that book "unrealistic" scheduling by selling seats ahead of scheduling personnel to fly planes.  
"If you look at the delays, for example, that America experienced through last year in the summer 2022, a lot of that was driven by these companies not having the staff that they needed," Buttigieg said.
"This is not something that's going to be worked out overnight. It took years to get this way," he warned.
Wichita State University emeritus associate professor Dean Headley said, "The pilot shortage won't be resolved until 2032 or something like that." 
Headley said airlines can train 1,500 to 1,800 pilots a year but noted with a deficit of 17,000 pilots, "we can't catch up that quick." 
The current pilot shortage has forced commercial airlines to "cut back flights to smaller regional airports. So, people [who] are not at a major airport will find that their flight schedules have been reduced simply because they don't have enough people to put in an airplane to fly it somewhere," Headley explained
Besides a pilot shortage, the Office of Inspector General for the Department of Transportation revealed in early July there was also a severe shortage of air-traffic controllers. And just like pilots, it takes years to train air-traffic controllers. 
One airline lobbying group has asked Congress to allow just one pilot in the cockpit to alleviate the shortage. 
The shortages in pilots and air-traffic controllers won't be resolved anytime soon. No longer can airlines blame the "weather." 
Loading...