---
"The Way To Beat The End Boss": Chamath Palihapitiya Praises Tesla's Aggressive Price Cutting
Canadian VC and self-labeled "SPAC Jesus" Chamath Palihapitiya was out over Labor Day weekend praising the speed and aggressiveness of Tesla's price cuts, which we have been documenting at length since the beginning of 2023. 
Praising Musk and Tesla, Palihapitiya tweeted out a chart of Tesla's most recent price cuts, stating: "I was shocked when I saw this chart. The speed and aggressiveness with which $TSLA is cutting prices is the way to beat the End Boss. (Rapidly increasing price affordability) x (constantly improving hardware and software) = super maximized market demand."
"This is a lethal combination which we haven't seen play out in any modern market before," he added.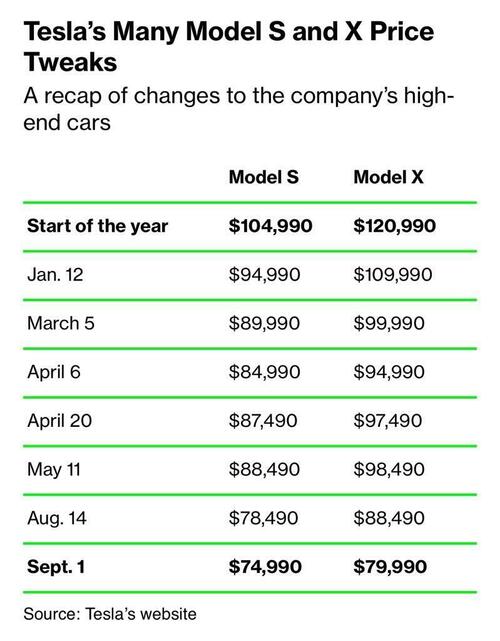 "Some companies cut prices, but most keep prices flat or increase them," he added. "Some companies improve products quickly. But no one has actually given you more for less on such a big ticket purchase so frequently."
Tesla's recent price cuts have been a topic of discussion since January because, so far, they have been effective in spurring demand and putting pressure on legacy automakers. Tesla continues to make aggressive cuts, as we wrote about just days ago. 
Tesla cut prices on its Model S Plaid vehicle in China most recently, to 828,900 yuan from 1.03m yuan, a cut of about 19%. Bloomberg reported last week that Tesla was also cutting the price of its Model S to 698,900 yuan from 808,900 yuan, its Model X to 738,900 yuan from 898,900 yuan and its Model X Plaid to 838,900 yuan from 1.06m yuan.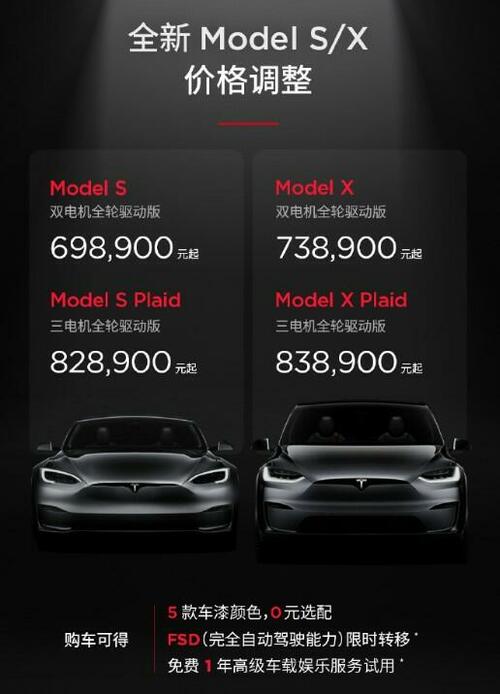 These cuts followed additional price cuts in China that took place only about two weeks ago. Recall we reported on August 16 that Tesla's Model S price was being cut 6.7% to 754,900 yuan ($103,477) from 808,900 yuan prior and the company's Model X was priced 6.9% lower at 836,900 yuan, down from 898,900, according to Reuters. 
Earlier in August, news broke that Tesla was adding new, lower-range iterations of its Model S and Model X that would be priced $10,000 lower than previous base prices, Yahoo reported. The standard range Model S will start at $78,490 and will offer 320 miles of range and the standard range Model X will now be priced $88,490 and will have a range of 269 miles per charge, the report says. 
Loading...