---
Nancy, He's Not: Uniparty McCarthy Won't Pull Trigger On Biden Impeachment Without Doubtful House Vote
You know how Democrats are highly coordinated when it comes to things like spying on Trump, framing Trump with a hoax dossier, then impeaching Trump after a fat Ukraine simp named Vindman (who was offered the role of Ukraine's Secretary of Defense) tattled on the former president for asking about Biden corruption that obviously happened? Uncanny isn't it.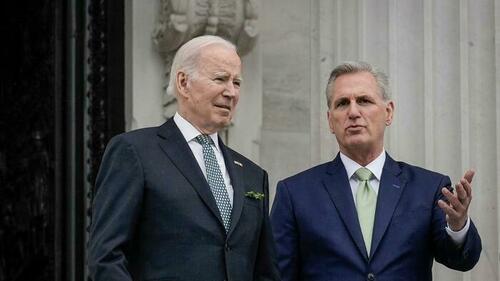 And how was that first impeachment inquiry launched against Trump (not the other one for 'inciting' January 6th)?
Nancy Pelosi simply drew out her pen and pulled the trigger, willing it into existence.
So what about an impeachment inquiry into Biden for said obvious corruption Trump was impeached for asking about?
Not so fast.
On Friday, Kevin 'Uniparty' McCarthy decreed that he hasn't the spine to launch an impeachment inquiry unless the entire House signs off on it. And given the GOP's slim margins in the chamber, he can only lose four votes.
"To open an impeachment inquiry is a serious matter, and House Republicans would not take it lightly or use it for political purposes. The American people deserve to be heard on this matter through their elected representatives," McCarthy said in a statement to Breitbart. "That's why, if we move forward with an impeachment inquiry, it would occur through a vote on the floor of the People's House and not through a declaration by one person."
McCarthy's comment came days after CNN reported that Republicans weren't sure if an impeachment inquiry would have the full support of the House.
"Leadership recognizes that the entire House Republican conference is not yet sold on the politically risky idea of impeachment," reads the report, which was countered by Rep. Matt Gaetz (R-FL).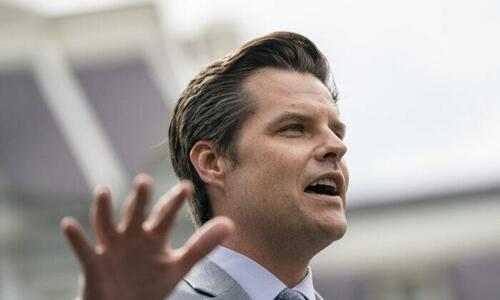 "I don't believe that a vote of the House is required to open an impeachment inquiry," said Gaetz, who supports a Biden impeachment and sits on the House Judiciary Committee.
So the top Republican in the House - who's in charge of the House, won't use his power to try and impeach an obviously corrupt President, while the top Republican in the Senate is now glitching on a monthly basis.
This is why 'Rich Men North of Richmond' skyrocketed to #1 on iTunes.
Loading...