---
Twitter Sues Pro-Censorship Wokescolds Over "False And Misleading Claims"
Elon Musk's "X" has filed a lawsuit against the pro-censorship group, Center for Countering Digital Hate (CCDH), which it has accused of "actively working to assert false and misleading claims encouraging advertisers to pause investment on the platform."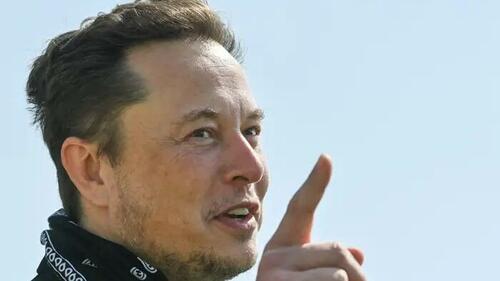 "X is a free public service funded largely by advertisers," reads a Monday night Twitter blog entry. "Through the CCDH's scare campaign and its ongoing pressure on brands to prevent the public's access to free expression, the CCDH is actively working to prevent public dialogue."
The move follows a July 19 Bloomberg article featuring the CCDH to claim that a "surge in harmful content" has caused advertisers to stay away from the free speech platform.
"During Musk's tenure, hate speech towards minority communities increased, according to the CCDH," reads the article.
To justify their claim, the CCDH used data from social media analysis provider Brandwatch, which - according to the company, "contained metrics used out of context to make unsubstantiated assertions about X (formerly Twitter)."
We help the world's largest brands better understand and shape their brand impact. Recently, we were cited in an article about brand relevance that relied on incomplete and outdated data. It contained metrics used out of context to make unsubstantiated assertions about Twitter.

— Brandwatch (@Brandwatch) July 20, 2023
X also claims that "the CCDH has recently scraped X's platform, which is a violation of our terms of service."
Continued:
That's why X has filed a legal claim against the CCDH and its backers. X not only rejects all claims made by the CCDH, but, through our own investigation, we have identified several ways in which the CCDH is actively working to prevent free expression. That includes:

Targeting people on all platforms who speak about issues the CCDH doesn't agree with.
Attempting to coerce the deplatforming of users whose views do not conform to the CCDH's ideological agenda.
Targeting free-speech organizations by focusing on their revenue stream to remove free services for people.  
Attempting to illegally gain unauthorized access to social media platform data and to misuse that data.

We have a big responsibility to protect free expression. And we will continue to cooperate with all partners who want to both preserve people's right to freely express themselves, and equally work to create a safe and healthy space for everyone.
As we noted yesterday, the CCDH is operated by an operative named Imran Ahmed. As noted by journalist Paul Thacker:
The Center for Countering Digital Hate (CCDH) sprang out of nowhere in late 2017 or early 2018. At the time, Ahmed was leaving a job as a political advisor to members of the British Labour Party and had just written a book.

As we chronicle in our just published book The New Serfdom, the dominance of market fundamentalism has been a disastrous experiment that has ripped up social cohesion and solidarity while the gap between the 1 per cent and the 99 per cent has soared to levels not seen since the beginning of the last century. Home ownership, secure employment and fair wages seem like relics of a bygone era. Meanwhile exploitative workplace practices have created a new serfdom leaving many people trapped in insecure, unfulfilling and underpaid work with no escape route.

How this background as a political operative prepared Ahmed to brand himself as an expert in disinformation is unclear. His LinkedIn account makes no mention of his work as a political operative in England, although his biography at CCDH states that he is an "authority on social and psychological malignancies on social media, such as identity-based hate, extremism, disinformation, and conspiracy theories."

Ahmed now lives in Washington DC and his organization does not provide a list of funders.

In early 2021, CCDH posted a report titled "The Disinformation Dozen" that alleged the majority of COVID vaccine disinformation came from just 12 accounts, including Robert F. Kennedy Jr. Ahmed released the report just as the Biden administration began their COVID vaccine rollout and shortly before the House held hearings on disinformation at social media companies.

Twitter officials began sharing Ahmed's findings, soon after CCDH released them that March. "COVID-19 misinfo enforcement team is planning on taking action on a handful of accounts surfaced by the CCDH report," reads a March 31 email, noting that Ahmded's report was released right before the House held a hearing on disinformation where Facebook's Mark Zuckeberg and Twitter's Jack Dorsy both testified, along with Google CEO Sundar Pichai.
Good question. This appears to be foreign government interference.

Can't wait to get their donors under deposition!

— Elon Musk (@elonmusk) July 31, 2023
As Thacker further noted earlier this month in a Twitter Files release: 
In a bumbling campaign they ran the year prior, CCDH targeted 10 websites for allegedly posting racist narratives. CCDH claimed in one example that Zero Hedge had run a racist article that stated Black Lives Matter is "practically a revolutionary operative of the CIA via Soros" and another article that suggested Black Lives Matter is a George Soros "Astroturf" campaign for "leftists and their agenda to reshape the fabric of American society."
Fact checkers with the NBC News "verify unit" fell for CCDH's fake report, writing, "Google has banned two far-right websites from its advertising platform after research revealed the tech giant was profiting from articles pushing unsubstantiated claims about the Black Lives Matter protests."

In fact, the passages CCDH cited did not appear in Zero Hedge articles, but beneath the articles in the hundreds of readers comments posted without moderation. The following day, NBC stealth edited their article to remove CCDH's misinformation, instead of running a correction.
Discovery should be fun, eh?
Loading...