---
"Major Artery" In Downtown San Fran Is Deserted
The term "San Fransicko," coined by Michael Shellenberger, describes the deteriorating condition of downtown San Francisco, a consequence of the city's Democrat leadership. It reflects how progressive policies have failed, creating an increasingly unsafe environment. Without law and order, the conditions to raise a family or even operate a business are impossible -- and because of that, an exodus continues, creating a ghost town in the city's downtown shopping district. 
The 2024 presidential election cycle has already started. President Biden is touting 'Bidenomics' while White House officials pointed to the revival of American factories despite the latest manufacturing data showing a contraction.
Democrats are making concerted efforts to distract the public's attention from chaotic urban areas under their control. That's because these crime-ridden metro areas are imploding. The lack of enforcing law and order from progressive city halls caused a mass exodus of businesses and people to relocate to safer places.
San Francisco has been the epicenter of what can go wrong for urban areas when progressives ram down disastrous social justice reforms -- like emboldening criminals to steal from shops because anything valued under $950 is a misdemeanor shoplifting charge. 
Youtuber METAL LEO's latest video, "Every Store Is CLOSED On Market St San Francisco," is a stunning 12 minutes of the city's downtown shopping district transformed into a ghost town. 
"Market Street is a major artery in San Francisco, California. It had all kinds of shops, malls, bars, restaurants, and stores that are now closed," the Youtuber said in the video's description.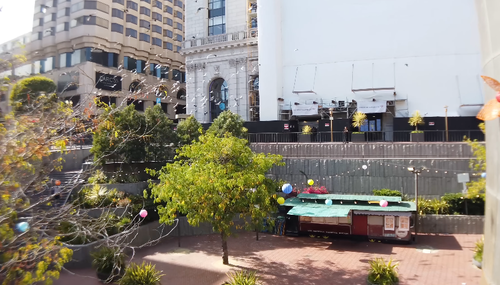 He said the video "begins at The Embarcadero in front of the Ferry Building and runs southwest through downtown, passing the Civic Center and the Castro District, to the intersection with Portola Drive in the Twin Peaks Embarcadero." 
Mayor London Breed will never admit her policies have failed. However, it's too late for her because a recent poll commissioned by Probolsky Research found 60% of voters in San Francisco "disapprove" of Breed's performance, and only 22% believe she deserves re-election.  
Democrats hate when the spotlight is turned on their imploding cities. They will never admit their progressive policies have failed. 
Loading...