---
Woke Bill Gates Foundation Becomes One Of Anheuser-Busch's Top Shareholders
A new Form 13F filing with the US Securities and Exchange Commission reveals that one of the 'wokest' billionaires has put his stamp of approval on one of the wokest beers in America. 
The filing showed the Bill and Melinda Gates Foundation Trust bought 1.7 million shares of Anheuser-Busch, valued at around $95 million, signaling Gates has confidence in the beer company that imploded its Bud Light brand after a disastrous advertising campaign in April with transgender TikTok influencer Dylan Mulvaney.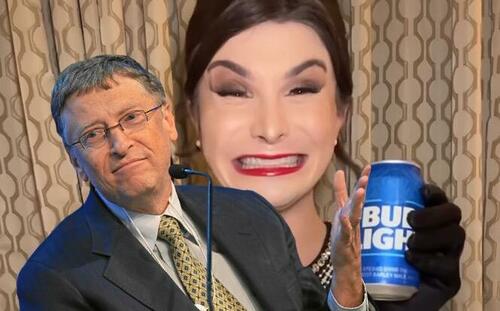 Gates' Seattle-based $69 billion trust bought the shares around the latest earnings report around $59.89 per share. Shares are currently trading at a 6% discount around $56.24.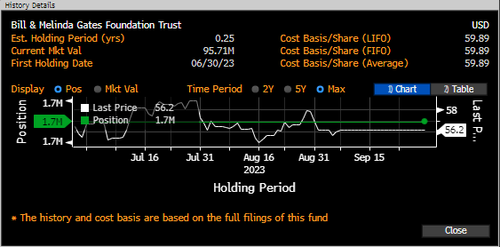 Last month, Anheuser-Busch said US revenues slid 10% in the second quarter due to the consumer backlash of Bud Light. This allowed Modelo Especial, the nation's new king of beers, to become the best-selling beer among US consumers. 
Gate's bet on Anheuser-Busch ranks him as the ninth largest shareholder.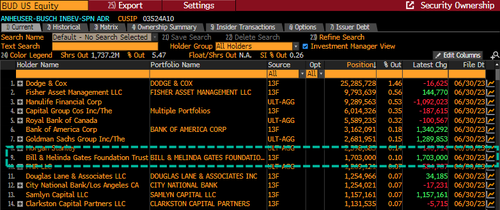 Gates, who has previously said he's "not a big beer drinker," has bought other brewers, including a 3.76% stake in Heineken Holding NV earlier this year. 
A former Anheuser-Busch executive told Fox News' Neil Cavuto that Gates' investment into the brewer is a "mistake." 
"Bill Gates is definitely making a mistake.

"Earlier this year, he already made a $900 million mistake when he invested into one of Anheuser-Busch's largest rivals, Heineken. He did that earlier this year. And since that investment, Heineken's down about 10%, whereas the broader markets are up 10%."

"So if I was looking for advice on investing to software companies, tech companies, I might go to Bill Gates. But if you're looking at the beer industry, he doesn't have a great track record of investing in winners at this point," former Anheuser-Busch executive Anson Frericks said. 
Bill has put his stamp of approval on Bud Light.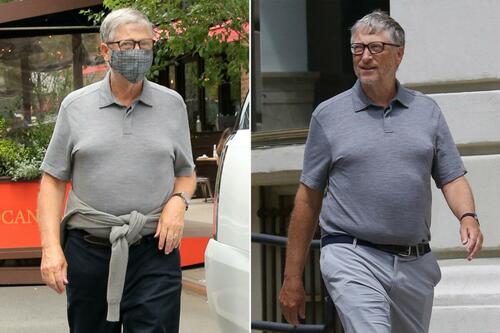 Some on social media have called for a doubling down on the Bud Light boycott following the news Gates is now a majority shareholder of the brewer. 
Loading...