---
End Of An Era: Rupert Murdoch Steps Down As Chairman Of Fox, News Corp
Rupert Murdoch, 92, is stepping down as chair of Fox and News Corp, following a seven-decade career building a media empire. He will assume the title of Chairman Emeritus for both entities.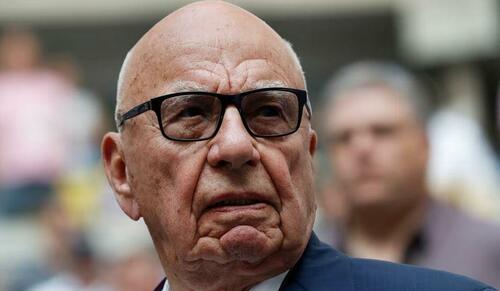 His eldest son, Lachlan - who fired Tucker Carlson after a discussion with Ukrainian President Volodymyr Zelensky, will become sole chair of News Corp, and will continue as Executive Chair and CEO of Fox Corp.
"For my entire professional life, I have been engaged daily with news and ideas, and that will not change. But the time is right for me to take on different roles," Rupert Murdoch wrote in a letter to staff, according to the Wall Street Journal.
"Our companies are in robust health, as am I," the memo continues. "Our opportunities far exceed our commercial challenges. We have every reason to be optimistic about the coming years."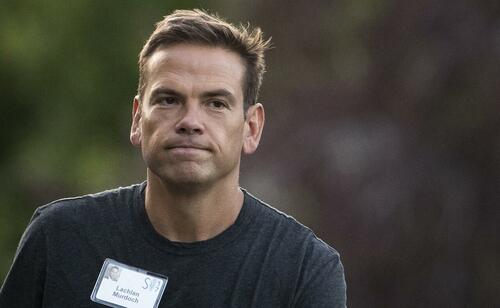 Lachlan faces the task of steering two giant brands through arguably the most transformative period in media history. In an age dominated by streaming giants and digital transformation, traditional media houses like Fox and News Corp face the dual task of staying relevant while monetizing their vast content libraries.
Murdoch inherited a small Australian newspaper business and built it into a colossus, acquiring or creating iconic brands across publishing, television and film. He snapped up newspapers including the Times of London, the New York Post and the Journal; launched the Fox network on the back of franchises like "The Simpsons" and NFL football; presided over the Hollywood studio behind "Avatar" and "Titanic"; built up pay-TV giant Sky in the U.K.; and reshaped U.S. cable news with Fox News, whose conservative commentary drew loyal viewers and fierce critics and became one of his most successful bets.

Even as his stature grew, Murdoch viewed himself as an outsider, a maverick bucking the establishment on both sides of the Atlantic who had to challenge the incumbents—whether in broadcasting, news or pay-TV distribution—to break into new businesses. -WSJ
 Murdoch's memo also mentions what he views as a continuing battle over freedom of speech or thought (months after his son fired Tucker Carlson for expressing freedom of speech and thought).
"Elites have open contempt for those who are not members of their rarefied class," wrote Rupert, adding "Most of the media is in cahoots with those elites, peddling political narratives rather than pursuing the truth."
Oh?
Rupert Murdoch will continue to be a major shareholder in the two companies - with he and his family owning a roughly 40% voting stake in News Corp and a 44% voting stake in Fox Corp.
Loading...