---
Oakland's 'Soros' DA Faces Chopping Block As Recall Effort Kicks Off
Alameda County District Attorney Pamela Price, whose jurisdiction includes the crime-ridden city of Oakland, has become the latest 'Soros'-funded DA to face a recall, after several groups have called out the rampant violence and lack of response.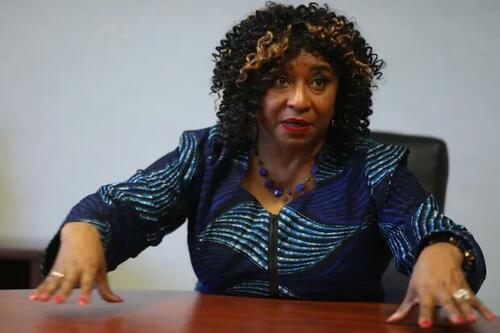 A recap of recent headlines:
On Tuesday, members of a "Save Alameda for Everyone" (SAFE) filed a Notice of Intent with Alameda County officials to begin the recall process, following years of inaction by Price.
"As crime spirals out of control on Alameda County streets, DA Price reduces sentencing for criminals and even refuses to charge violent felons with crimes," reads a statement from the group which cites Oakland PD statistics stating that homicides are up 80% vs. pre-pandemic figures, and violent crime and burglaries are up 15% and 40% respectively over the same period.
"African Americans are disproportionately hit the hardest by crime in East Oakland," the group states, per KRON. "Women have been beaten and robbed by youths; hate crimes against Asian Americans are surging; street vendors have been assaulted, and basic services are under attack."
The recall, organizers say, is a community-led effort comprised of "residents, business owners, survivors, and family members of victims that demand justice and a return of law and order to Alameda County."

DA Price has addressed the recall effort and likened its organizers to those that stormed the U.S. Capitol to try and prevent Congress from certifying the 2020 election.
"In what appears to be a page out of the January 6th playbook, outside special interest groups, supported by the Republican Party, are trying to seize control from local voters because they refuse to accept the results of a legitimate, democratic election to remove the status quo," said Price's campaign in a statement.
"So far, the Soros PAC has spent more than $559,000 to help [Oakland DA] Price" who "said she was drawn into the race by what she sees as the 'absolutely outrageous' over-prosecution of young blacks" pic.twitter.com/FmvuxkMPFw

— Michael Shellenberger (@shellenberger) May 6, 2023
Boy did Soros get his money's worth! 
Loading...